photo courtesy of the Les Amis Group
Married guys out there will understand my predicament. It wasn't all that long ago that I could get my wife's pulse racing. Sure, I may have gained the equivalent of a Golden Retriever in extra pounds, but that's partly her fault. She's the one who has been feeding me so well. I remember a time when she'd be breathlessly captivated by me, hanging unto my words, eyes twinkling with excitement. These days, however, I'm lucky if, even when I try my hardest, I can capture her attention, usually followed by a response of, "okay, sweetie… that's nice."
Which is why I used to really hate Pang Kok Keong. After first meeting the suave, spiky-haired chef, he was all my darling S could talk about. "Chef Pang has done this. Chef Pang has done that. Chef Pang's created this. Chef Pang is so cool." It was so very aggravating. I felt emasculated, wounded, cuckolded… and well, jealous. I thought I was the Big Dog in her life. But instead of wanting to talk about me, she wanted to talk about another man.
As soon as I tasted Chef Pang's desserts though, any feelings of ill will I had for him disappeared. As the Executive Pastry Chef for the very well-known Les Amis Group and the creative force behind Canelé Patisserie Chocolaterie, the awesome pastry shop in Robertson Walk, Chef Pang is consistently and constantly producing new, exquisite sweet things for hungry hubbies like myself to feast upon. I won't bother transcribing Chef Pang's impressive CV. If you want to read it, please click here. I will say though that Chef Pang is easily one of the most talented dessert chefs working in Singapore today. I really like his caramel-sel macarons, his ice creams and many of his cakes.
He also happens to be one of the nicest chefs in town. Over the past year or so, S and Chef Pang have become good friends (and yeah, I still do feel a small tinge of jealousy when she talks non-stop about him, but as long as she feeds me his desserts, I keep my mouth shut). One of the things that S and Chef Pang have talked about a lot is the idea of creating a multi-course dessert degustation dinner. While some restaurants, most famously Espai Sucre in Barcelona and ChikaLicious in New York specialize in serving such sweet meals, there aren't any places in town that do. Taking advantage of my recent partnership with OCBC Bank, that allows me to create special promotions with (and only with) chefs and restaurants that I like, I recently approached Chef Pang and suggested that he do exactly what he's been talking about for as long as S has known him, i.e. create a super-sweet degustation dinner for a group of 14 greedy gourmands. OCBC has generously agreed to cover the costs of this very special dinner and is allowing me to give away 10 seats to my readers (as you should expect, only OCBC cardmembers can apply).
First, let me whet your appetite with Chef Pang's menu. Here it is:
Pan-fried Duck Breast – Orange Chocolate Jam – Roasted Hazelnut
Tuna Tataki – Mustard Vinegrette – Crab Tuile – Seaweed Marshmallow
Roasted Pepper Tagliatelle – Olive Oil Cake – Spiced Pine Nut
"Tako" – Potato Jelly – Paprika "Cloud" – Aioli
Frozen Asparagus & White Truffle Lollipop
Pina Colada
Apple Ravioli – Apricot Coulis – Tomato Marmalade
Hot Chocolate Espuma – Frozen Kalamansi Chibouste – Exotic Fruit Compote
Raspberry Foam – Chocolate Tea Cream – Cocoa Bean Tuile
Flambe Banana – Milk Chocolate Yoghurt – Lemon Cloud
"Pain Perdu" – Spiced Fig Compote – Cinnamon Ice Cream
Rose "Bombe"
Orange Tea Savarin
Chocolat – Chocolat – Chocolat
Selected Petit Fours
That's 15 courses of sweet, sweet fun. The dinner (valued at S$180 a person) will be held on 6 December 2006 at Canelé. We are offering two seats each to 5 lucky couples. To win an invitation for 2 to this unique meal, you will need to email me no more than 300 words on the subject, "My Sweetest Experience". I'm totally leaving it to you to decide how to define the subject. Of course, only OCBC cardmembers are eligible to apply (and yes, this is a very transparent way of encouraging you to sign up for a card if you don't have one yet). When you email me, you will need to give me your full name and IC number. Email to aun@chubbyhubby.net no later than 28 November. The winners will be announced on 30 November.
I'm really looking forward to this dinner. And I'm really grateful that Chef Pang has made time to make this meal. He's currently otherwise swamped with work; he's opening a brand new branch of Canelé Patisserie Chocolaterie on Orchard Road this coming December. Good luck and hope to see you at dinner.
Canelé Patisserie Chocolaterie
11 Unity Street
#01-09, Robertson Walk
Singapore
Tel: +65 6738 8145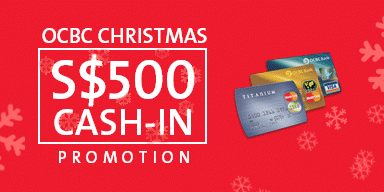 Aun has always loved food and travel, passions passed down to him from his parents. This foundation, plus a background in media, pushed him to start Chubby Hubby in 2005. He loves that this site allows him to write about the things he adores--food, style, travel, his wife and his three kids!