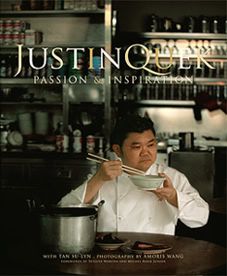 Just a few days ago, I wrote about Chef Justin Quek and his new cookbook, simply titled "Justin Quek: Passion & Inspiration" (pictured here). I'm very excited because I've just received some truly exciting news. Just prior to launching his book on our shores, Chef Quek, easily Singapore's most famous and finest (Western) chef, has agreed to cook a few meals at the Ritz-Carlton, Millenia Singapore. And to do it properly, he's bringing an entire team with him. That's right. Justin will be closing his award-winning restaurant, La Petite Cuisine, in Taipei for a week, giving some of his staff a much-needed vacation but bringing a much larger contingent down for this very special home-coming promotion.
Quek will be hosted at Snappers restaurant, located on the 1st floor of the hotel, near the pool, from 11-13 October. He'll be serving lunch all three days, offering 2 different menus, a regular menu and another that Justin calls his "menu prestige". The difference between the two is the quality of ingredients being used. While both menus look fantastic, the latter uses much more expensive and exquisite products. Justin will only be offering dinner on the 11th and 12th (because on the 13th, he will be cooking at a gala dinner in aid of the Children's Cancer Foundation). The dinner he's planning to prepare sounds fantastic. It's an 8-course extravanga: Smoked Cobia Parfait with 'Avruga' Caviar; Seared Romaine Lettuce and King Oyster Mushroom with Autumn Dressing; Duo cooking of Maine Lobster with Ceps Mushrooms; Tagliatelle with Salted Natural Pork and Fresh Autumn Truffles; Demi-Tasse of Herbal Duck Consommé and Foie Gras Dumpling; Grilled Smoked Cote de Beouf with Autumn Vegetables, Bordeaux Sauce, or Pan-Roasted Ocean Fish Fillet with Lobster Essence; Avant Dessert; Duo of Chefs' Dessert; and freshly brewed coffee, decaffeinated coffee, a selection of teas, and petit fours. In addition to the above menu, there is also one (and just one) "chef's table" available each evening.
Given that Snappers is a pretty small restaurant and that Justin's only offering 3 lunches and 2 dinners, I'd book as soon as possible. There's no telling when he'll cook again in Singapore, especially after he opens Le Platane, his new super-chic fine-dining restaurant in Shanghai's Xintiandi area, this coming December.
To book a table or for more information, call the Ritz's restaurant reservation people at 64345288 (I've listed the prices at the very end of this post).
SPECIAL OFFER / CONTEST: I've decided that it would be super cool to host a dinner party during Justin's promotion and invite some of my readers to join me. In other words, I'm booking a table at Snappers on 12 October and giving away 6 seats! Okay, so here's the kicker. You have to be an OCBC credit cardmember to take part. Here's how you take part. Email me a 100-200 word description of your own chubby hubby or sexy spouse. You can tell me anything you want about them; it can be why you love him or her; it can be a funny story; it can be about how much he or she loves to eat. The wittiest, most sincere and most well-written 3 entries will win 2 seats each to Justin's dinner! In addition, each winner will get an autographed copy of Justin's new cookbook. Email me at aun@chubbyhubby.net. You can email me from today till 29 September 2006. I will announce the winners on 2 October 2006. Please be sure to include your full name, IC number (or passport number) and contact phone number.
Justin Quek promotion at Snappers, Ritz-Carlton, Millenia Singapore
4-course lunch menu
$ 55+++ per person without wine
$ 105+++ per person with wine
4-course lunch menu prestige
$ 95+++ per person without wine
$ 185+++ per person with wine
Lunch 11-13 October 2006
8-course dinner menu
$ 150+++ per person without wine
$ 290+++ per person with wine
8-course menu Chef's Table
(minimum 6 guests)
$ 250+++ per person without wine
$ 450+++ per person with wine
Dinner 11-12 October 2006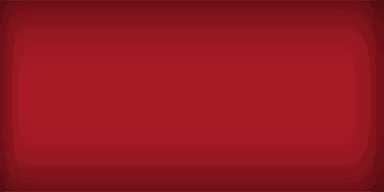 Aun has always loved food and travel, passions passed down to him from his parents. This foundation, plus a background in media, pushed him to start Chubby Hubby in 2005. He loves that this site allows him to write about the things he adores--food, style, travel, his wife and his three kids!