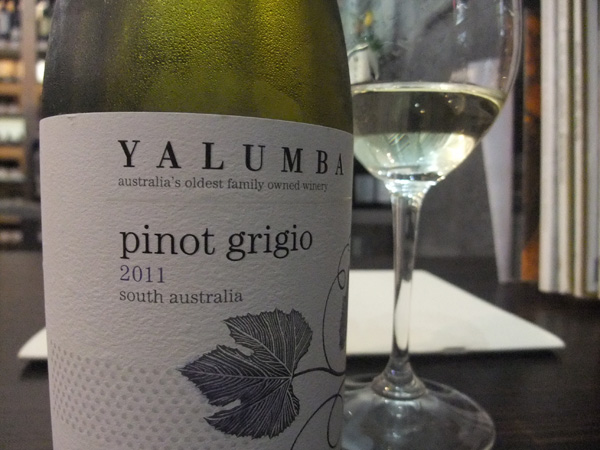 Ah, Summer. The season of dressing light, ditching the covered shoes and bringing out the flip-flops. Hit the beach and bake the skin to a crisp brown. This may sound great for most people in the world but when you're actually here in the midst of drowning humidity between 80 to 90 per cent and combined with average temperatures above 30 degrees Celsius, it's almost as if Singapore is a giant dim sum steamer.
So unless you are a piece of siewmai (steamed Chinese pork dumpling), read on.
I write about wines, I love wines and I study them. But truth be told, my beverage score card for Summer spells beer over wine and admittedly, ice cold beer takes the heat off much more easily compared to wine. For those who are not thrilled by a hop's bitterness or the bloated sensation after downing a beer, there are wines that can be equally suitable for quenching a thirst.
In this climate, red wines pack even more of a punch. More accurately, I mean punches. The texture, alcohol and the robustness of flavours accentuated by the temperature that reds are typically served can be overwhelming. Yet, if a red is served too cold, it turns restrained. However, white wines are generally lean, light and refreshing. If the temperature of white wine gets warm (which is not a good thing anyway), it doesn't kill your senses.  Choosing white wine over red is akin to buying Splits lemon lime ice cream over creamy chocolate Cornetto.
Citrus notes are the new cool.
Ask for a refreshing white and recommendations tend toward Riesling and Sauvignon Blanc. More and more, people are noticing the increasingly popular Pinot Gris, or Pinot Grigio as how the Italians call it.
One grape, two names, two styles. Pinot Gris reflects a slightly richer flavour while Pinot Grigio stands for cool and lean.
Bearing the family name Pinot, the grey brothers (Gris in French, Grigio in Italian) are cousins of the more well-known red wine grape Pinot Noir (black). Though a mutation, they show similar characteristics–growing well in different climates and producing diverse taste profiles ranging from pear and melons to the citrus and tropical. The more common producing countries that Singapore actively imports from are Australia, Italy and France.
I recently tasted a bottle of Australia Yalumba Y Series Pinot Grigio from 1855 The Bottle Shop. Cool, steely and with a slight hint of lime when served cold, it steers pretty close to Sauvignon Blanc but is lighter on the palate. Like eating a bowl of chilled jelly using a metal spoon, topped with a generous serving of lime juice.
For those who really prefer not to dabble in whites, consider a rosé. The pink wine, sometimes seen as a ladies' drink or a drink that lacks masculinity, has not traditionally been a big favourite among men. In the same shop where I tasted the Pinot Grigio, a bottle of Provence rosé, Whispering Angel, may just change your perspective on the pink beverage.
Don't be deceived by the clear salmon orange candy water look– Whispering Angel packs elegance with its bright fresh acidity and aromas. Floral notes, red berries with a hint of rocks, this is an easy to drink wine that pairs well with lighter-flavoured foods . Retailing  between S$50 (US$40) to S$60 (US$47), this is a beautiful entry-level wine from a producer that should not be missed. Don't be surprised if you hear angels whispering into your ear . This baby has 14 per cent alcohol.
Now where is my last bottle of beer…
Wai Xin is constantly educating himself in all things wine-related. Believing strongly that wine is for enjoyment and not a trading commodity, he encourages sensible, affordable drinking and the exploration of individual preferences. A Certified Specialist of Wine, his personal wine blog is on www.winexin.sg.