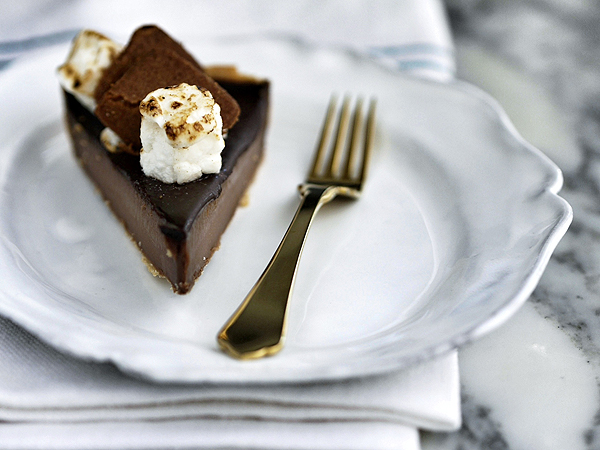 When I was a child, my mother often fed my brother and I chocolate cake for breakfast. While not particularly healthy, it was a treat that we both enjoyed tremendously.
These days, I try to be a little healthier when it comes to my first meal of the day. After all, there's only so chubby a hubby can get before his wife kicks him to the curb. But occasionally, I will indulge in something sweet and satisfying. So when I do, I want something really well made.
The best (morning) chocolate indulgence I have come across recently is the delightful Smores Pie made by the amazing kids from Windowsill Pies. It's a lovely pie filled with gooey milk chocolate pudding and sticky dark chocolate fudge, topped with fluffy toasted marshmallows and home-made graham crackers. What more could you ask for?
Windowsill Pies
*new address*
78 Horne Road
Singapore 209078
Tel: +65 90047827
www.windowsillpies.sg
Aun has always loved food and travel, passions passed down to him from his parents. This foundation, plus a background in media, pushed him to start Chubby Hubby in 2005. He loves that this site allows him to write about the things he adores--food, style, travel, his wife and his three kids!