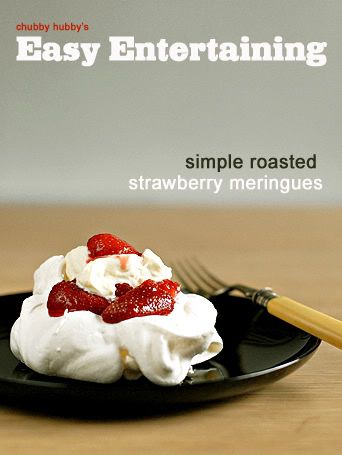 In my third-to-last post, the one on Margaret River, I mentioned a dinner party that S, myself, and 2 other friends hosted in the super-cool Ron Roozen House. It was a fantastic dinner for several reasons. The company was great and the wines (as you would expect in wine country) were abundant, affordable and yummy. But what I liked most was that four of us were able to work well together in a not-so-huge but thankfully not-too-small kitchen. It was also great fun planning what dishes to make and serve. We had picked up some simple ingredients, spices and kitchen staples in Perth. But for the most part, we waited for something we saw in one of the gourmet produce shops or the Coles supermarket to inspire us.
S is a huge fan of Donna Hay. Hers is one of the few food magazines that S tries to buy as regularly as possible. When she saw the latest issue on the newsstands in Perth, she immediately grabbed a copy, saying that it would come in handy on our trip to Margaret River. Sure enough, the dessert that she made for our dinner party at the Ron Roozen house, roasted strawberries over meringues, came straight from the magazine's pages.
This is a really easy and delicious dish to make and serve friends. In Margaret River, we cheated by buying already-made meringues (which you would never find on the shelves in Singapore's supermarkets). But you can easily make them yourself. I've provided a recipe below that works perfectly (well, at least it does for me). While we were blessed to find super-fresh and sweet strawberries in Australia, because the strawberries in this dish are roasted with sugar, you can make this with fruit that is less than stellar.
The nice thing about this dessert is that, if you intend to serve it at a dinner party, you can make everything ahead of time. Plating each one takes just a few seconds. And while it's actually really simple (just a few components), it looks and tastes great. Your friends will definitely be impressed.
Roasted Strawberry Meringues
Meringues
makes 12
4 large egg whites, at room temperature
1/4 teaspoon cream of tartar
1 cup sugar
3/4 teaspoon vanilla extract
Adjust your oven racks to sit at the lower and middle positions. Preheat your oven to 93 degrees C or 200 degrees F. Line two large baking sheets with baking paper.
In the bowl of a Kitchenaid mixer, beat the egg whites at medium-low speed until opaque and frothy, around 30 seconds. Add the cream of tartar and increase speed to medium-high. Beat the eggs until they are white, thick and voluminous. This should take another minute and a half. Sprinkle in half of the sugar and add in the vanilla extract. Continue beating until incorporated smoothly, another minute or so. Remove the bowl from the mixer and sprinkle in the rest of the sugar, folding it in.
Spoon heaping dollops of the mixture onto the baking paper. Press each one gently with the back of a spoon to create a small well. Bake for 1.5 hours or until the surfaces of the meringues are smooth and dry to the touch. Turn the oven off and leave to cool in there for a few hours. When completely cool, store your meringues in airtight containers in a cool space. They can keep up to 4 or 5 days.
Roasted Strawberries
16 strawberries, hulled, halved or quatered
1/4 cup caster sugar
Preheat your oven to 200 degrees C or 390 degrees F. Place the strawberries in a baking dish and sprinkle with the sugar. Roast in the oven for 10-15 minutes or until the strawberries are soft and syrupy. Remove and set aside.
To serve, top a meringue with some of the roasted strawberries. Then top with some whipped cream (which you can either make yourself or that you have bought from the market).
Technorati tags: recipe, dessert, strawberry, meringue, pavlova
Aun has always loved food and travel, passions passed down to him from his parents. This foundation, plus a background in media, pushed him to start Chubby Hubby in 2005. He loves that this site allows him to write about the things he adores--food, style, travel, his wife and his three kids!