When I was a kid, my family rarely shopped at the supermarket. If we did, I would always beg my parents to get me a box of Sara Lee's pound cake. To me, Sara Lee's pound cake was the best cake in the world. If I was having a bad day in school, I would open the fridge, cut a slice and eat it, and everything instantly seems brighter.
So it was no surprise that the classic pound cake was the first cake I baked from scratch. Besides hoping to recreate my childhood treat, the cake was easy to make. The list of ingredients is short and everything can be found in the neighbourhood supermarket.
This is the cake to make if you are attempting to bake for the first time, or if you don't have the proper baking tools. When I first made this cake, I didn't even have a loaf pan or an oven. Armed with a wooden spoon and some cheap plastic measuring cups, using a bit of elbow grease, I creamed butter and sugar, mixed in the flour and eggs, and everything was done without a machine.
Getting the cake mixture done was one thing, baking it in a toaster oven was another. At that time, I wasn't sure if this "baking fad" of mine will last, so I didn't want to invest a few hundred bucks in an oven. I was also very certain the toaster oven can be used to bake a cake. I had to "MacGyver" quite a bit–adjusting the timer, covering the cake to prevent it from getting burned. I was hovering around the toaster oven, making sure everything was ok. My instinct was right. The cake turned out to be perfect. And all my friends were amazed that I baked it via the toaster oven.
The cake itself was no Sara Lee's pound cake. It was so much better than that. This was the first time I realised the power of butter. The cake is rich and intense. You do not need to have a huge slice to feel satisfied. Because the cake is so buttery, one of my favourite ways to warm it up is actually to pan-fry it. The result is you get a smoky note when you bite into the cake. It may sound really strange, but do give it a go and you just might like it.
Though I was slightly (or not) disappointed that this classic pound cake tasted nothing like Sara Lee's, it became my gateway to baking. Since then, my suite of kitchen tools has expanded and I have not stopped baking. It's just great to know that I can whip up a cake as I please, just like how I opened the fridge as a child and got my slice of Sara Lee.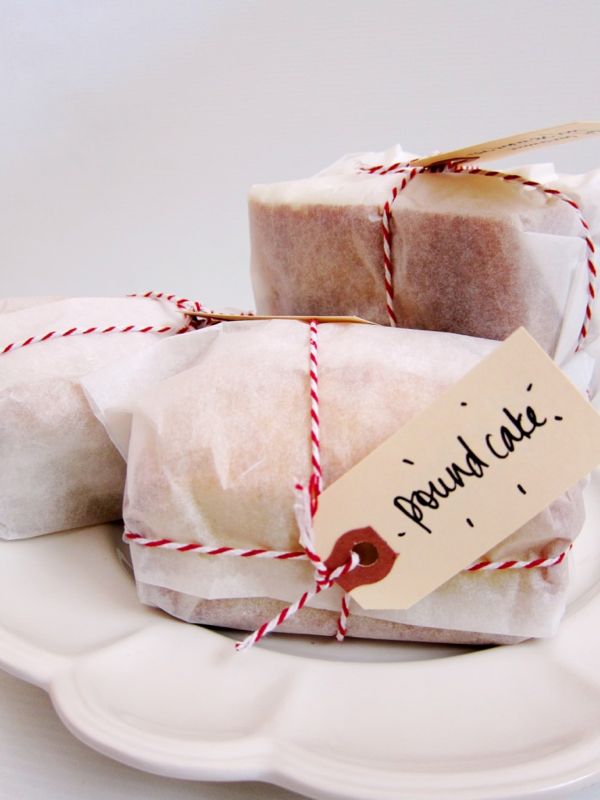 Martha Stewart's classic pound cake
(Adapted from Martha Stewart's Baking Handbook)
The first cookbook that I received was Martha Stewart's Baking Handbook. It was my birthday gift from my friends who knew Martha Stewart was one of my kitchen heroes. This recipe is really simple to follow. If you are planning to bake this via toaster oven, you might want to halve the recipe*.  The only change I made is to dramatically reduce the amount of sugar used.
Recipe type: Dessert, Breakfast
Author: Martha Stewart
Prep time: 15 minutes
Cook time: 55 minutes
Total time: 1 hour 10 minutes
Serves: 10 people
Ingredients
340g (1 ½ cups) unsalted butter, room temperature, and more for the pan
240g (2 cups) all-purpose flour
1 teaspoon salt
180g (almost 1 cup) granulated sugar
1 teaspoon vanilla extract
6 large eggs**
Preparation
– Preheat the oven to 180oC. Butter a 9" by 5" loaf pan and line the side with parchment paper (you do not need to line the end bits).
– In a bowl, mix together the flour and salt, and set aside.
– Using the bowl of a stand mixer with the paddle attachment, cream the butter, sugar and vanilla extract on a medium-low speed until it turns pale, light and fluffy. This will take around 3-5 minutes and you might need to scrap the sides when necessary. If you are doing this by hand, the wooden spoon is the best tool for this job.
– Add in the eggs, one at a time, and continue mixing until everything is incorporated. Do not panic if the mixture looks curdled. Once the flour is added, it will become a smooth batter.
– With the mixture on a low speed, add in the flour mixture, beat until combined. Be careful not to be overzealous and "over-beat" the mixture. This will actually release the gluten in the flour, making your cake tough. If you are doing this by hand, you can switch from the wooden spoon to a spatula, folding in the flour.
– Pour the batter into the lined loaf pan and smooth with it a spatula (or a small knife). Bake until the cake turns golden brown, and when a cake tester (or a small knife) is inserted in the middle, it should come out clean. This will take around 50-55 minutes.
– Holding the side of the parchment paper, pull out the cake and transfer to a wire rack to cool.
This cake can be stored at room temperature, wrapped well in plastic for up to 3 days.
*The toaster oven is much smaller than the usual convention oven hence you need to halve the recipe. If you do not have a loaf pan, you can buy one of those aluminium loaf pans from the supermarket. Check the size and make sure it fits your toaster oven.
**In Singapore, the eggs are not labelled by sizes. But do not get the extra-large eggs for this recipe. What I do instead is to check the label for the weight of each egg without shell. A large egg (without shell) is around 54g-56g.
Mandy's journey into the culinary world began out of necessity–a means of survival whilst she was at university. She believes cooking should be simple and fun. Besides spending time in the kitchen whipping up hearty meals, Mandy also dreams of having a bottomless stomach that she can fill with all kinds of delicious things.