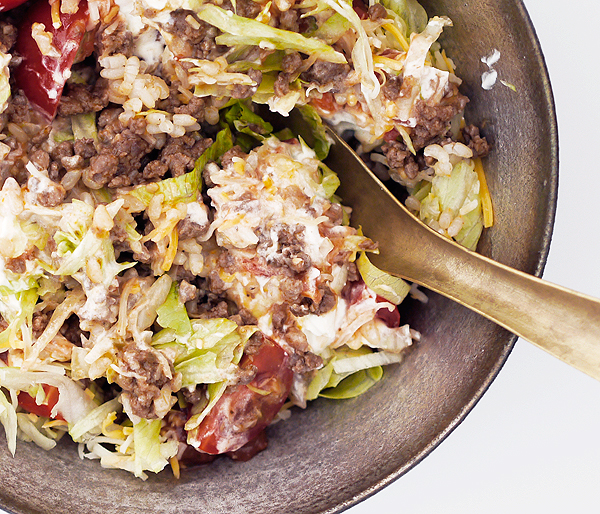 Okay… I'll admit it. I was actually a huge fan of the fusion food movement when it first emerged in the 1990s. But I think that's also because my first experiences with fusion food — or East-West cuisine — were with chefs whose abilities to pair ingredients from the Orient and the Occident were actually (especially in retrospect) pretty exceptional. I'm talking about guys like Peter Gordon and Roy Yamaguchi. And while fusion became a bad word for a while, because of a whole slew of not-so-talented chefs who threw ingredients together without really understanding them, today, combining products and ingredients from around the world has become standard fare for many of our most celebrated chefs. But what's important to understand is that way before someone decided to label East-West cuisine, it existed. One of my favourite early fusion dishes, and admittedly one of the oddest, is taco rice.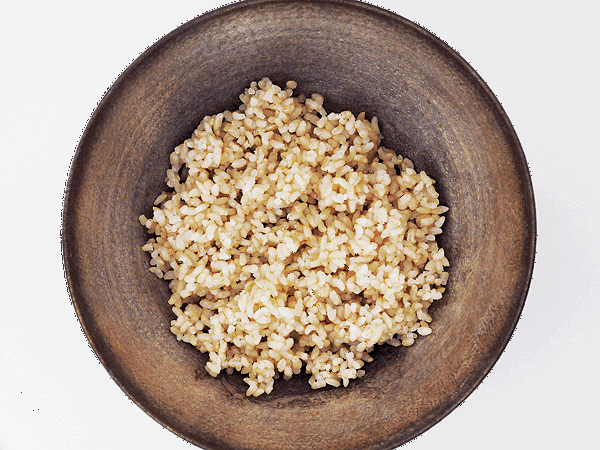 Taco Rice was born in Okinawa. It's one of the few positive results of the American military presence on this Japanese island. Depending on who you believe, this dish was either created in the 1980s or 1960s. Advocates of the former theory even suggest that taco rice was created by the chef of a restaurant called Parlor Senni, in Kin, Okinawa. That the restaurant is situated close to the entrance of Camp Hansen, a US Marin Corps base, lends credibility to this hypothesis.
Either way, taco rice is as delicious as it is bizarre. It is essentially a tex-mex dish, tweaked to make it a tad Japanese, served over Japanese rice. The dish was allegedly created by a local Okinawan chef to appeal specifically to the taste buds of the American soldiers stationed on their island. The main components are Japanese rice, sautéed ground beef, lettuce, tomatoes, cheese, and either sour cream or yogurt.
S is as much a fan of this dish as I am. We both love the combination of flavours and the delicate contrast of the hot rice and beef with the cold sour cream and lettuce. We like that we can cook the beef ahead of time, reheating it only when we want to assemble the dish. Given that all you have to do to the other ingredients are either chop them up or take them out of a bag/container, this is actually a fantastically quick dish to put together and serve. In the recipe below, you'll notice that I suggest using a packet of pre-mixed, pre-shredded cheeses. If you were so inclined, you could shred the cheeses yourself. But S and I are usually making this at the end of a long day, and we're pretty happy so far with the quality of the packet cheese we use, so in order to cut down on time, we use the pre-mixed stuff. The same goes for salsa. You could make your own, but we've found a brand we like and are happy to use it. We also appreciate that this is essentially a one dish meal, perfect for taking to a couch and chilling out with in front of the television — again, a luxury after a long day of work and chasing one's baby around.
If you've never had taco rice, please try this. You're totally in for a treat. If you've had it before, then I am sure, like me, you're already a fan. Hopefully, you'll find my version as good as, if not better, than the versions you've had before.
Okinawan Taco Rice
Feeds 4
2 cups of Japanese brown rice (use white if you prefer)
500g minced beef
4 small shallots, minced
4 cloves of garlic, minced
¼ teaspoon ground cloves
½ teaspoon ground cinnamon
¼ teaspoon ground cumin
½ teaspoon cayenne pepper
2 tablespoons mirin
2 tablespoons cooking sake
4 tablespoons chicken or beef stock
2 tablespoons tomato paste
1 teaspoon Sriracha
salt
1 head of iceberg lettuce, washed and chiffonaded
8 cherry tomatoes, quartered
1 bag of Mexican cheese mix (I like the Sargento blend of Monterey Jack, Cheddar, Queso Quesadilla and Asadero)
1 bottle of salsa
Small tub of sour cream
Cook your rice and keep it warm.
In a large sauté pan, heat up 2 tablespoons of salad oil over medium-high heat. In a small bowl, mix the shallots, garlic, cloves, cinnamon, cumin, and cayenne pepper together. Cook this shallot-garlic-spice mixture in the hot oil, stirring frequently, for 2-3 minutes, or until the onions just start to soften. Add the beef and cook for 3-4 minutes, breaking the beef up and stirring it frequently. Turn the heat to high and pour in the mirin and sake. When most of the alcohol is cooked off, add in the tomato paste, Sriracha and stock. Lower the heat to medium-high again and cook, stirring, for 2-3 minutes or until most of the liquid has evaporated. Add salt to taste. Turn off the heat and set aside.
Plate the rice into 4 large bowls. Divide the beef over the rice. Place 8 small wedges of tomato in each bowl, over the beef. Then place a nice heaping handful of lettuce over this. Over this, sprinkle a generous handful of cheese. Next, squeeze out around 3-4 tablespoons of salsa over the cheese. Then dollop 2-3 tablespoons of sour cream over everything.
When served the taco rice, mix everything up before eating.
Aun has always loved food and travel, passions passed down to him from his parents. This foundation, plus a background in media, pushed him to start Chubby Hubby in 2005. He loves that this site allows him to write about the things he adores--food, style, travel, his wife and his three kids!