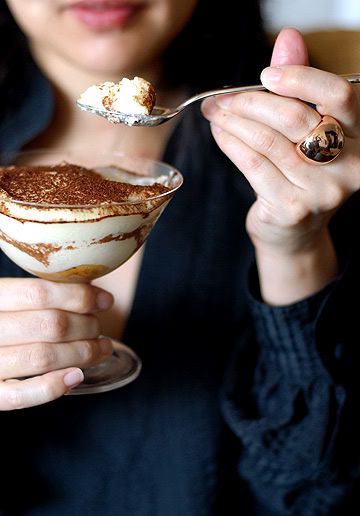 The goon was still ranting. He was, thankfully, ranting rather diplomatically, speaking in rather hushed tones, not wanting to call obvious attention to himself. Unfortunately for me and my colleague, what he lacked in volume he was more than making up for in longevity. We had been sitting together for over an hour and for at least 45 minutes, he had been ranting.
In all honesty, I enjoyed knowing the goon. He was, in so many amusing ways, like a character from a bad book or movie come to life. He chain-smoked, wore long black leather coats, considered himself both charming and handsome, and liked reminding me and my colleagues as often as possible that he knew everyone and anyone worth knowing in his home town. More importantly, he wanted us to know that we wouldn't be able to operate in his backyard without his help.
But he was also a gourmand. Over the two years we worked together, he introduced me to the very best restaurants in Venice. We got along, I think, mostly because we shared a passion for great food and wine.
The last time I saw him, however, he was pissed off. My colleague and I had agreed to have dinner with him in hopes of maintaining good personal relations and also answering some of his questions. Big mistake. The dinner turned into a 90 minute long complaint session which turned from painful to tedious to almost farcical. Farcical because by the end of the night the goon was practically threatening our organization. The only saving grace of the evening was that, as usual, the goon had brought us to an amazing place for dinner. The shoebox-sized restaurant was on a small, narrow street near Saint Mark's Square. It specialized in steak, which in a city famous for seafood, made it a rare gem. The food was good, so good in fact that after awhile, I began to pay less and less attention to the ranting Italian sitting opposite me.
Still, it is kind of hard to ignore someone telling you that your company and your country is now his enemy, no matter how politely he was trying to say it. Dessert, however, did the trick. Once our main courses were cleared, the goon insisted I order Vini Da Arturo's tiramisu. He said it was the best in Venice. And then he went back to complaining. He was right though. It was easily the best tiramisu I had eaten in the city that had given birth to this popular dessert. In fact, it was the best I've ever eaten in my life. I dare say that it's the best tiramisu on the planet. It was also not your traditional tiramisu because it lacked the usual ladyfinger cookies. It was just cream… gloriously rich, sweet, delicious cream scooped on a plate and sprinkled with chocolate. But the cream was so good that despite everything else that was going on that night, I was in heaven.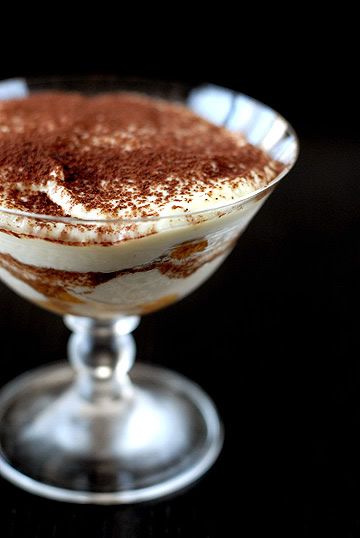 Tiramisu has kind of a bad rep. It's mostly because the dessert is way too commonly served at bad Italian restaurants around the world. It's also one of the first desserts amateur cooks try their hands at making. I'm no different. I made my first tiramisu in college, using a recipe that came free with a bottle of Godiva liquor that I had just purchased. I can't remember if that tiramisu was any good, but I do remember enjoying every last drop of that chocolate-based booze.
Since tasting the tiramisu at Vini Da Arturo, I've been reminded that this Italian "pick me up" doesn't have to be boring. If done well, it can be as good, as amazing, and as satisfying as any magically complex confection concocted by Pierre Hermé. It can even distract you from threats made by chain-smoking half-drunk goons.
Vini Da Arturo
San Marco 3656, Calle degli Assassini
Tel: 041 528 69 74
Tiramisu
This recipe is from The Silver Spoon. I like it because it doesn't call for alcohol. I'm not a big fan of boozy desserts. Plus, I've discovered that the traditional recipe for this dessert didn't have the marsala wine that so many people think it requires.
2 egg whites
4 egg yolks
1.25 cups confectioner's sugar
1.75 cups mascarpone cheese
7 ounces ladyfingers
3/4 cup freshly brewed strong coffee, cooled
7 ounces semisweet chocolate, grated
unsweetened cocoa powder, for dusting
Stiffly whisk the egg whites in a grease-free bowl. Beat the egg yolks with the sugar in another bowl until pale and fluffy. Gently fold in the mascarpone, then the egg whites. Make a layer of ladyfingers on the base of a deep, rectangular serving dish and then brush evenly with coffee. Cover with a layer of the mascarpone cream and sprinkle with a little of the grated chocolate. Continue making layers until all the ingredients are used, ending with a layer of the mascarpone cream. Dust with cocoa and chill in the refrigerator for at least 3 hours.
Aun has always loved food and travel, passions passed down to him from his parents. This foundation, plus a background in media, pushed him to start Chubby Hubby in 2005. He loves that this site allows him to write about the things he adores--food, style, travel, his wife and his three kids!