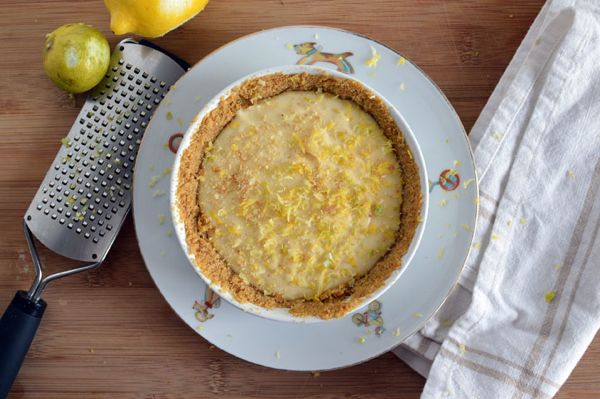 Or as it is known in my family – ¨Postre de Boris¨ (Boris' dessert)
Boris was once the boyfriend of my fantastic cousin Ximena, who has always been a trailblazer and is a fixture on my list of girls to follow. Not only is she an expert bamboo taxonomist, a flower connoisseur and the head of a newly converted organic coffee farm but she is also a student of life and a beautiful strong soul. Boris, other than giving the name to this dish and who continues to visit my aunt (Ximena's mum) from time to time, counts as his main feat the ability to cook. Back then, in the rickety kitchen of a 200 year-old farm of the coffee region of Colombia where the Pava women grew up shovel-in-hand, that was indeed, a big deal. Boris was a good looking young chap with his little trim beard and his big fat book collection. More importantly, he could stand his ground in a kitchen full of women. I loved observing the entire process, and considering that what qualifies as a typical dessert was half a tangerine under the iron rule of my grandmother, this dessert was a real treat indeed.
As with a few of my childhood memories, where things feature larger, shinier and fancier, revisiting this dessert made me realise that it's not the hugely decadent delight I remembered but a rather humble sweet thing.
Running out of time and already in a frenzy to prepare a complex meal, and looking for just the right dessert? No need to worry! This little gem will save you in no time. In this case it highlights one of the most complex citrus tastes – passion fruit –  but may also be prepared with any other citrusy juice, be it lemon, orange, blackberry, mango or grapefruit, which means that if you have a well-stocked pantry you should be able to resort to this when everything else fails.
Passion fruit curd pie
INGREDIENTS
– ½ cup of condensed milk*
– 1 cup of cream
– 1 cup of citrus fruit juice**
– grated peel of one green lime
– 15 digestive biscuits
– 75 grams melted butter
* original recipe calls for a whole cup, which you can choose to use if you prefer your desserts very sweet
** in this case I used the juice from four passion fruits – I blend the pits and then strain. For a bit of extra crunch you can add 1 tablespoon of the ground pits
1. Mix condensed milk and citrus juice until colour is uniform.
2. Slowly add the cream and mix well
3. With a food processor or stick blender, grate the biscuits to the texture of sand. You will have to open the container and shake a few times to avoid lumps. Set apart 2 tablespoons of the mix for decorating later.
4. Add the melted butter to the biscuits to create a consistent paste which can be used to cover the mold.
5. Lightly butter a 28cm diameter round pie mould and distribute biscuit mix evenly, working with your fingers and making sure you cover the entire mould with a 5mm layer, including the walls.
6. Pour the fruit mix into mould, cover with cling film and let set in the fridge for about 2 or 3 hours.
7. Right before serving, sprinkle the saved biscuit powder and the grated lime peel to decorate.
8. Cut carefully – making sure each slice gets a good chunk of biscuit base. For an even fancier serving option you may use the halved and washed passion fruit as individual pots following the same procedure.

The Kitchen Nomads are Paola, the Colombian style maven with a Spanish husband, who has lived in Cali, Boston, Barcelona and La Coruña; and Jessica, the French-English word lover married to a Northern Irish man, who has called Paris, London and Tokyo her home. They found a family in each other after meeting in Hong Kong in 2008 and started their blog to preserve the recipes of their ever expanding families and document all the wonderful things they eat and cook. They are kitchen nomads, they have both roots and wings.