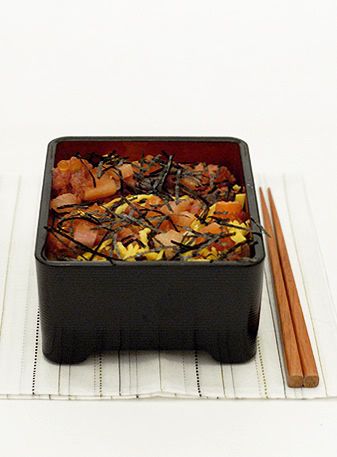 My darling wife S is currently in the final lap of trying to complete her doctoral thesis. She's been working on it, an examination of the rise and reach of the celebrity chef, for the last four years. For most of this time, she's had it pretty easy, juggling her doctoral research in between writing assignments from various book publishers and magazine editors. But for the past few weeks, as her deadline has gotten closer and closer, she's been spending every waking hour furiously trying to sort out four years worth of ideas and organize them into a coherent form. And one that will impress her university's professors sufficiently that they'll officially allow her to call herself "doctor".
Because of her current, rather frenetic, schedule, S hasn't been cooking much lately. In fact, because of both of our current schedules, we've been eating out much more often than we'd usually like. We've also been eating rather poorly, grabbing quick and rather unhealthy (hawker) meals at odd hours. I had a tiny window of free time this afternoon, so I decided to grab some ingredients for one of S's favourite meals, a chirashi sushi. Of the various styles that chirashi can come in, S is most partial to bara chirashi, a style in which the ingredients are diced, flavoured and mixed into the rice. I figured that S would enjoy dining at home as well as eating something that she really loves.
I stopped off at Meidiya, my preferred Japanese supermarket, and was able to grab some fresh sake (salmon), mekajiki (swordfish), negitoro (chopped fatty tuna with spring onions), ikura (salmon roe) and mentaiko (spicy cod roe). I diced up the salmon and swordfish and mixed this in a bowl with the rest of the ingredients. Separately, I made a marinade with soy sauce, mirin, sake, sugar, rice vinegar, wasabi, and a little miso. I drizzled some of the marinade onto the fish, gave it a quick stir and let this sit in the fridge for a few minutes. The marinated fish was then placed over some hot rice, along with some omelette (made with just eggs, salt and sugar) and some nori. Over this, I drizzled just a little bit more of the marinade. The bara chirashi was yummy. And most importantly, I think S really appreciated having a healthy home-cooked (well, nothing except the egg was really cooked but you know what I mean) meal.
You can make this dish with pretty much any ingredients you want. It most commonly has a variety of raw fish, some eel and some omelette. You can also make the marinade to suit your own tastebuds. I wish I had some fresh yuzu. A little citrus would have really lifted the dish. The great thing about this is so long as you have really good, fresh ingredients, you really can't go wrong.
Aun has always loved food and travel, passions passed down to him from his parents. This foundation, plus a background in media, pushed him to start Chubby Hubby in 2005. He loves that this site allows him to write about the things he adores--food, style, travel, his wife and his three kids!