If you love artisanal coffee and are in the Bukit Timah area, do visit Assembly Coffee. Nestled  in the leafy grounds of Evans Lodge, the entrance to this  delightful brew meister is marked by an artfully designed three-dimensional logo.
Each latte is lovingly brewed by barista and co-owner Daphne Goh.  Much to Daphne's credit, her creation exhibits great balance on the palate, bringing out a delightful mix of berry and chocolate. The coffee beans are from Liberty Coffee – a much loved local source of caffeinated goodness.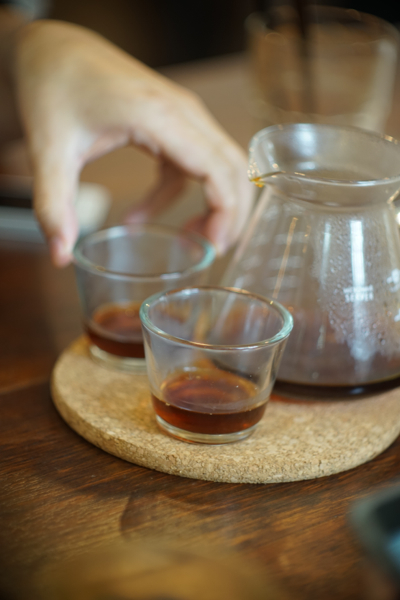 If you are interested in filtered coffee, Assembly Coffee stocks some wonderful roasts from Monmouth Coffee in London. Standard drip or AeroPress filtration methods are available – I prefer the AeroPress brew as there is less acid.
And they serve more than great coffee. I love the Pulled Pork Burger. The interplay between the sliced green apples and the tender slow-cooked pork works a treat.  My wife had the  egg-mayo sandwich and she loved it too.
I am so happy to have easy access to such a fine coffee hangout. The old world charms of Evans Lodge and the passion of the young Assembly Coffee team, has really made my neighbourhood that much more alluring.
ASSEMBLY
26 Evans Lodge
Singapore 259367
Tel: +65 6735 5647
www.assembly.sg

Roger's love affair with food started with a bang. Sent to a distant corner of Kent at 16, an Asian-food starved Roger tried to recreate mom's stir-fry with explosive results. The loss of the left eyebrow was well worth the reprieve from steak and kidney pie. Today Roger runs his own creative agency as a pretext for his food-based escapades. If you are unlucky enough to be seated next to Roger in a restaurant, do be thankful that he is annoying you with his camera, and not attempting to flambé with a wok.