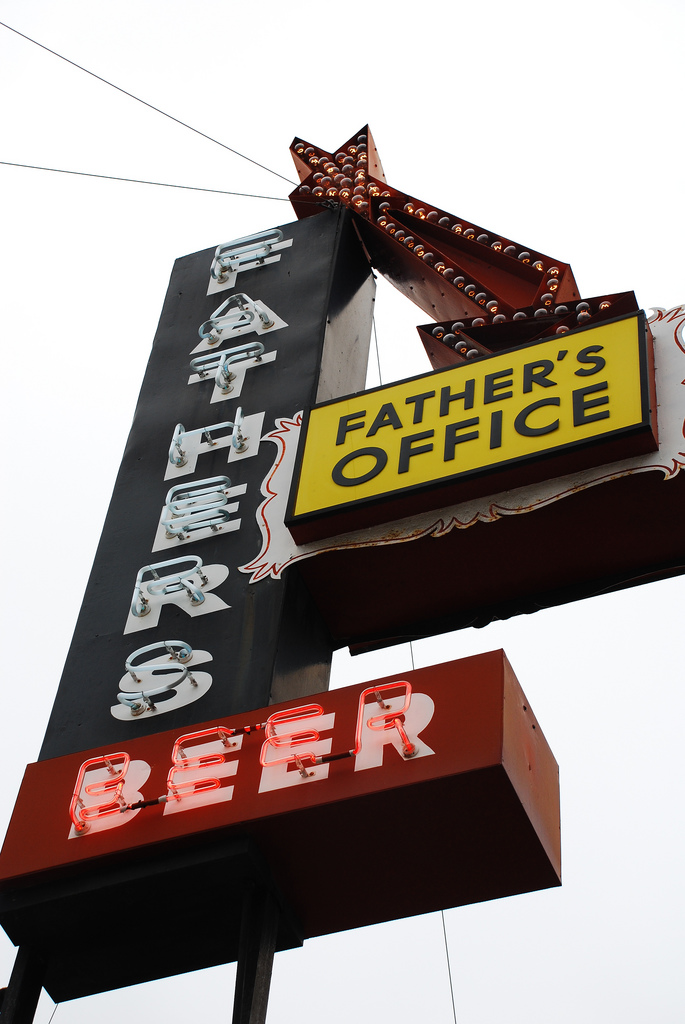 When I worked in advertising, I was constantly back and forth from New York to Los Angeles for TV commercial shoots. The thing that was immediately apparent to me about this city was the amazing food culture, and particularly the love of burgers. Regardless of where we live, we have all been part of a 'great burger debate.' Who has the best burger? Best overall, best taste, best value, etc. When I was traveling there in the early 2000's, I was told Father's Office was un-challenged by the city's denizens as the best burger in town. Today in 2013, Los Angeles is littered with "gastropubs" but Father's Office is still heralded by many as the City of Angels' best burger.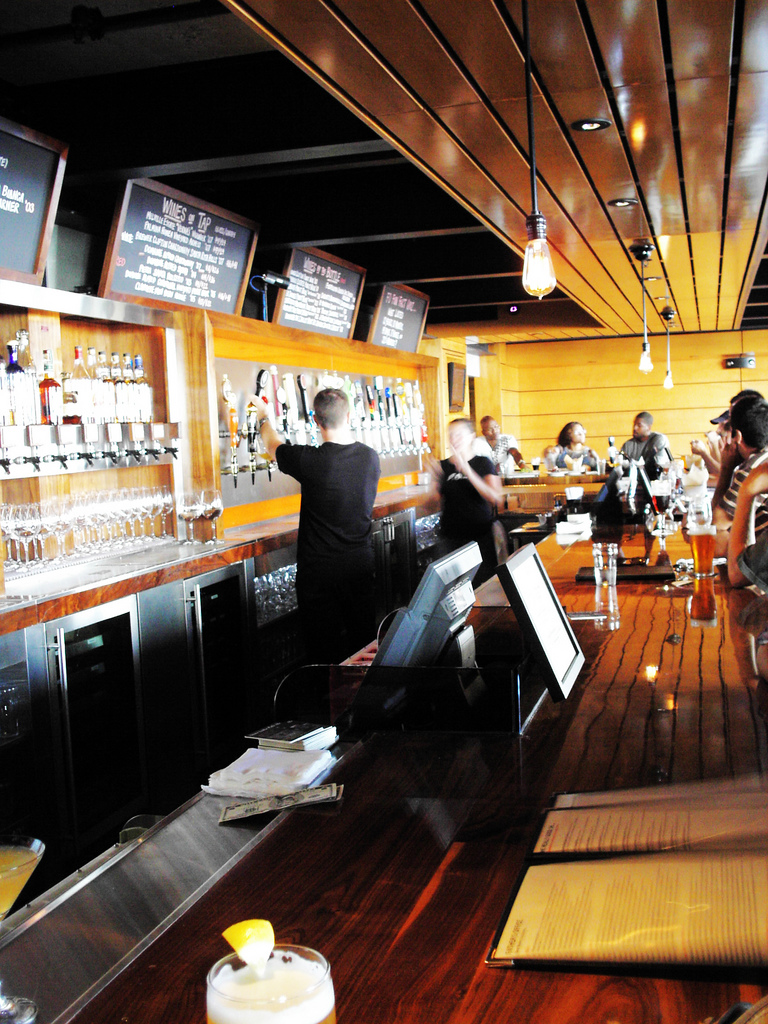 It all started in 2000 when Yang Soon, a South Korean born chef, bought this old bar, opened in 1955, called Father's Office in Santa Monica. Being a chef, he decided that perhaps there should be some food to serve with the beer. So he created a menu with only a few select items – the "Office Burger," french fries and a cheese plate. Nowadays, it's all about iconic burgers and craft beers (36 on tap) at this Los Angeles burger joint cum gastropub.
This may be the only burger joint in LA with a doorman for crowd control. But it is worth braving the inevitable crowds that line up for this no-reservations gastropub for the mouth watering, juicy, change-my-expectations-of-what-a-burger-can-be burger. What could possibly be so special about this burger? The "Office Burger" is a juicy hunk of dry aged ground beef presented on a crusty French roll and topped with crisp arugula, Maytag blue cheese, Gruyere, and last, but definitely not least, bacon compote and caramelised onions.
You don't like blue cheese? Prefer romaine to arugula? Want ketchup in your burger? Tough luck! There are no substitutions at Father's Office. Seriously…don't even think about asking, or you will be met with a silent, incredulous glare.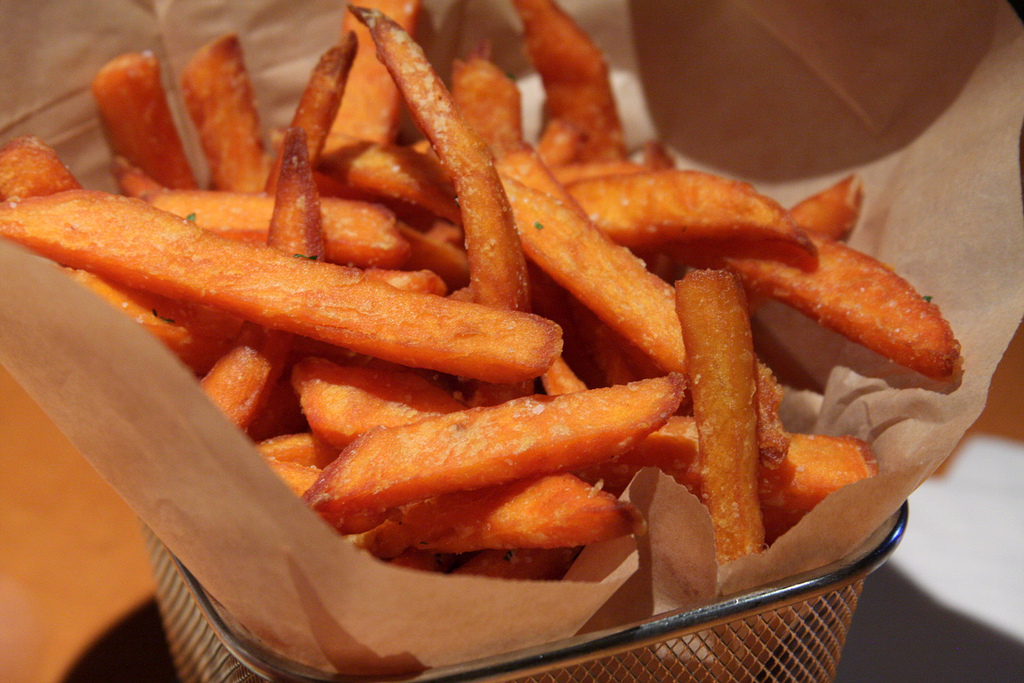 While the menu has expanded over the years to include appetizers like lamb skewers and salads such as an organic beet salad, people generally come to Father's Office for the burger and fries, washed down with a locally made California craft brew. In my opinion, a welcome twist to the classic combo has been the option of sweet potato fries which are served with roasted garlic and a blue cheese aioli.
If you are a burger-loving foodie like me, and you ever find yourself in Los Angeles, Father's Office should be on your must see/eat list.
Father's Office
1018 Montana Ave.
Santa Monica, CA, USA
Tel: +1 310 736 2224
3229 Helms Avenue
Los Angeles, CA 90034
Tel: +1  310 736-2224
www.fathersoffice.com
Joanna Hutchins is a culinary travel blogger based in Shanghai, China.. In 2009, Joanna founded Accidental Epicurean, a culinary travel blog focused on Asia. Joanna is also a contributor to CNNGo, Look East magazine, SE Asia Globe and Two magazine.