When I read that the folks behind Papa Palheta were opening a new coffee bar on Tyrwhitt Road, I was thrilled for many reasons. First and most important, I live a stone's throw away from there. In fact, my wife S and I like to take our 17-month old baby boy T to the surprisingly, extremely well-maintained public swimming pool on Tyrwhitt Road; so we know the area really well and are already frequent visitors to the street. Second, and related to the first reason, I've been advocating the Farrer Park neighbourhood to just about any and every restaurateur I can corner (some friends are quite sick of me). And while Tyrwhitt Road isn't really in Farrer Park, it's within walking distance. My hope is that, over the next year or so, more and better groovy cafes and boutiques will sprout up in the 'hood, making it an even cooler area to live in. Third, I've been a fan of Papa Palheta and its founder Leon since he started out in the coffee business. So, I'm very happy to see how successful he's become.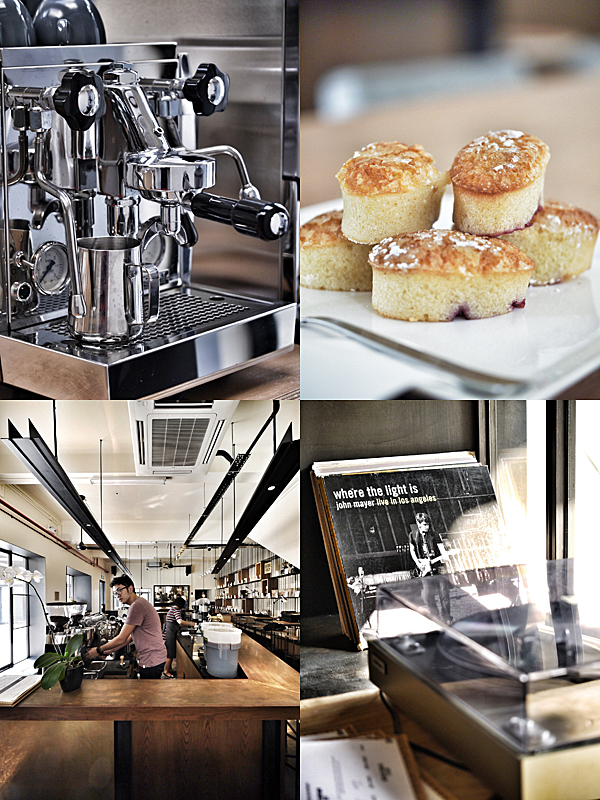 In the week since it's opened, I've had the pleasure visiting Chye Seng Huat Hardware three times, once with T, once with S, and lastly with them both. By now, of course, I'm probably the last blogger in Singapore to write about this hot new coffee bar (these days it feels like there's a desperate need among a whole generation of web writers to be the first one to cover a new establishment), but I wanted to experience it a few times before making any final judgements.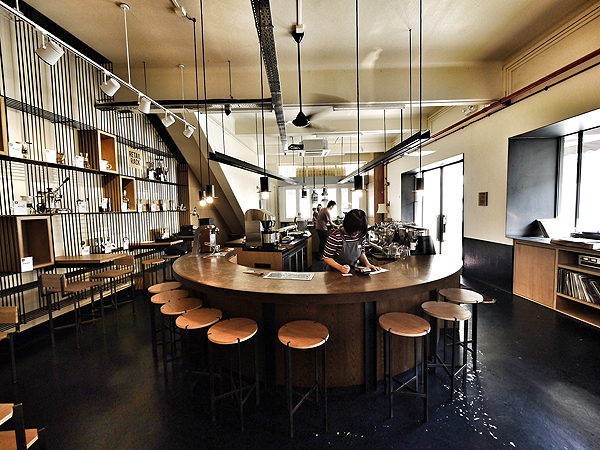 I really like Chye Seng Huat Hardware. I love the name, which Leon and his landlords came up with in order to pay homage to the heritage of the site and the businesses that used to line the Jalan Besar / Tyrwhitt Road area. I like that the place is gorgeously designed — by an architect formerly from K2LD (the same guys who designed my home, so I am openly biased) — and very well thought out. I love the pastries that I've sampled — the friands and madeleines are some of the best I have tasted in Singapore. I love that the staff are super friendly and seem to enjoy the presence of crazy infants like mine, who like nothing better than running laps around the oval shaped bar in the center of the main room. I really like the wall of retail goodies and have already picked out something that S is considering getting me for my 40th birthday later this year. I like the semi-secret entrance that forces you to pause and look and think upon your first visit. I dig the fact that the music being pumped out into the cafe is coming from a proper record player; you just can't beat the sound of vinyl. And of course, it just looks so damned cool.
Of course, the coffee is exceptional. But that goes without saying in a Papa Palheta establishment. I'm personally partial to cold brews. Singapore is just too damned hot these days, which means I've been drinking a lot more iced coffees than hot. Chye Seng Huat Hardware's cold brew is a perfect cool, punchy, flavour-packed way to enjoy some of the best coffee in town.
In addition to the main room, Papa Palheta has established a central roastery here. Across from that, and around the back of the main coffee bar, you'll also find the Annex, a small, beautifully designed tasting bar. It reminds me of high-end dessert or tea bars in Japan. Here though, customers can order specially chosen coffee tasting menus. For a set price, you get 3 different coffees, served in different and potentially surprising ways (I won't say more for fear of ruining the surprise), plus snacks. When S was shown the menu and the room, she said if she was young and single, this would be very high on her list of date places. "It's charming, intimate, and affordable," she intoned very enthusiastically.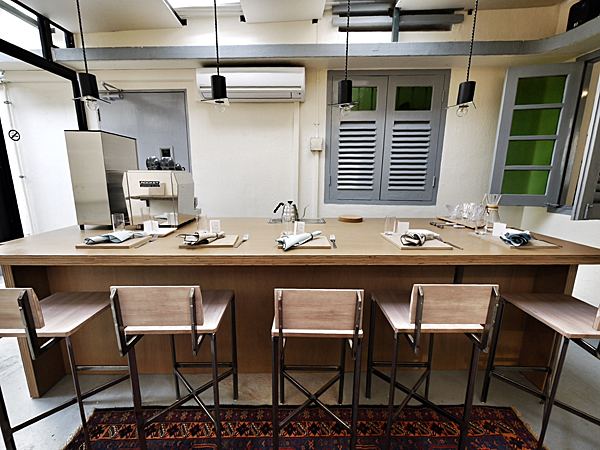 Chye Seng Huat Hardware is a fabulous new addition to Singapore's booming coffee bar scene. While sometimes I think there are too many cafes opening up — by well-intentioned but unexperienced entrepreneurs who jump on a trend without thinking through long-term goals — I have faith in Leon. After all, some might say that Papa Palheta was the catalyst of this latest coffee bar craze. I have no doubt that Chye Seng Huat Hardware will be a success.
Chye Seng Huat Hardware coffee
150 Tyrwhitt Road
Singapore 207563
Tel: +65 6396 0609
Opens Tuesday-Thursday 9am-7pm, Friday-Sunday 9am-10pm
Aun has always loved food and travel, passions passed down to him from his parents. This foundation, plus a background in media, pushed him to start Chubby Hubby in 2005. He loves that this site allows him to write about the things he adores--food, style, travel, his wife and his three kids!