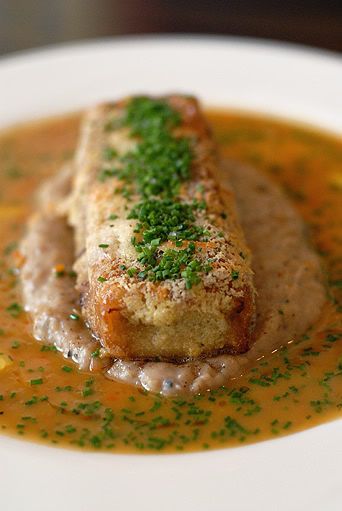 I'm a huge fan of small, humble restaurants that are owned and operated by young couples, especially when one of them is the chef and the other runs the front-of-house. One of my newest, favourite restaurants is such a place. Sage, located on the second floor of Robertson Walk, is run by chef Jusman So and his wife Kimberly Chew.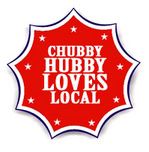 I first learnt about Sage a few months ago through a few friends. They were raving about this hidden gem of a restaurant that served fantastic food at great prices and never charged corkage. When they told me it was in Robertson Walk, I have to admit, I was a little doubtful. A few weeks later, some friends and I finally checked it out for ourselves. And from the first bite, I was totally hooked.
Chef Jusman, who trained at the Hilton's Harbor Grill & Oyster Bar, serves delicious, hearty, yet refined French food. What I like most about his dishes is that they're elegant and comforting at the same time. When eating them, you can tell that Jusman has a great grasp of his fundamentals. His dishes are clearly steeped in tradition, but they've also been deftly updated by this young, talented chef.

lamb shank ravioli
Since my first visit, I've been back several times and have tasted a good number of dishes. My two favourites so far are Jusman's fricassee of Burgundy escargot with lentils du puy and field mushrooms, poached egg and Italian parsley foam, and his pastilla of braised oxtail meat and duxelle mushrooms on a sage and potato gratin, brunoise vegetables and a reduction of its own braising jus. I especially love the oxtail pastilla. It's super-tasty, rich, and has fantastic textures, both crispy and soft at the same time. It's an amazing and highly addictive dish. Unfortunately, on my most recent visit, I've discovered that Jusman has just taken it off his regular menu. That said, he did admit that he will still have a few available for regulars like me (the version at the top of the post is plated with a chestnut and truffle ragout instead of the potato gratin).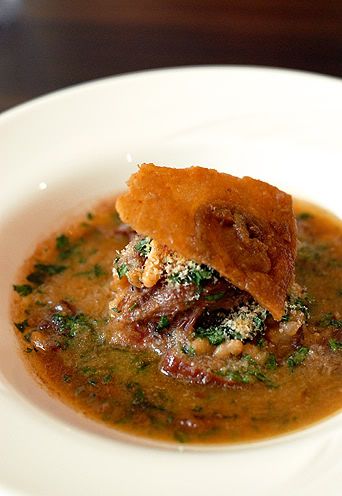 duck cassoulet
S and I recently tried out a couple of new dishes from Jusman's latest menu, which he has just launched. In addition to my requisite order of oxtail pastilla, we tried an order of ravioli of lamb shank topped with sauce choron and crispy Parmigiano Reggiano, Provencal ratatouille and roasted garlic jus, and Jusman's duck cassoulet (confit of duck leg with smoked pork belly and sausage, a ragout of haricot beans, parsley and fresh bread crumbs). Both were fantastic. S especially liked the cassoulet, a dish that we've found hard to find here in Singapore. We're also keen on trying a couple of his other new dishes, especially the medallion of braised pig trotter filled with lardons and sausage farci topped with French green lentils, grated eggs and sauce Bearnaise, and the blanquette of braised veal tongue on ragout of savory cabbage and lardons, sweet white onion confit and light mustard cream.
For now, Sage is still pretty much a secret. But next Friday, 19 of Singapore's better known food bloggers are going to be getting together there for dinner. So, pretty soon, I expect the word will be out. But that might be a good thing. A restaurant as good as Sage needs to be publicized and definitely deserves as much support as it can get.
Sage, The Restaurant
11 Unity Street
#02 -12 Robertson Walk
Singapore 237995
Tel: (65) 6333 8726
Sage is open for lunch only on Friday and for dinner Tuesday through Sunday. A three course dinner is S$50; four courses is S$55. They don't charge corkage (for now).
Technorati tags: Sage, Singapore, Singapore restaurants
Aun has always loved food and travel, passions passed down to him from his parents. This foundation, plus a background in media, pushed him to start Chubby Hubby in 2005. He loves that this site allows him to write about the things he adores--food, style, travel, his wife and his three kids!