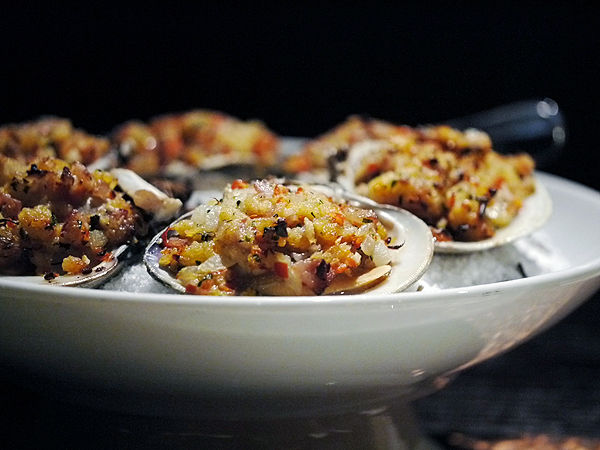 I love a good Clams Casino. It's a lovely retro dish that I happen to adore but is quite hard to find these days. If you've never had a really good version, with fresh, plump, sweet clams and topped with parmesan, bacon (hey, who doesn't love bacon?), oregano, parsley, bell peppers, shallots, and garlic, you don't know what you're missing!
I had the version pictured above at the very swanky Grand Hyatt Steakhouse in Hong Kong. Gorgeously prepared. These were addictively delicious. Baked for just long enough that the top was crusty and crunchy but the clam was still full of juicy flavour. A simply stunning rendition of an old classic.
Grand Hyatt Steakhouse
Grand Hyatt Hong Kong
1 Harbour Road
Wanchai, Hong Kong
Tel: +852 2588 1234
Aun has always loved food and travel, passions passed down to him from his parents. This foundation, plus a background in media, pushed him to start Chubby Hubby in 2005. He loves that this site allows him to write about the things he adores--food, style, travel, his wife and his three kids!