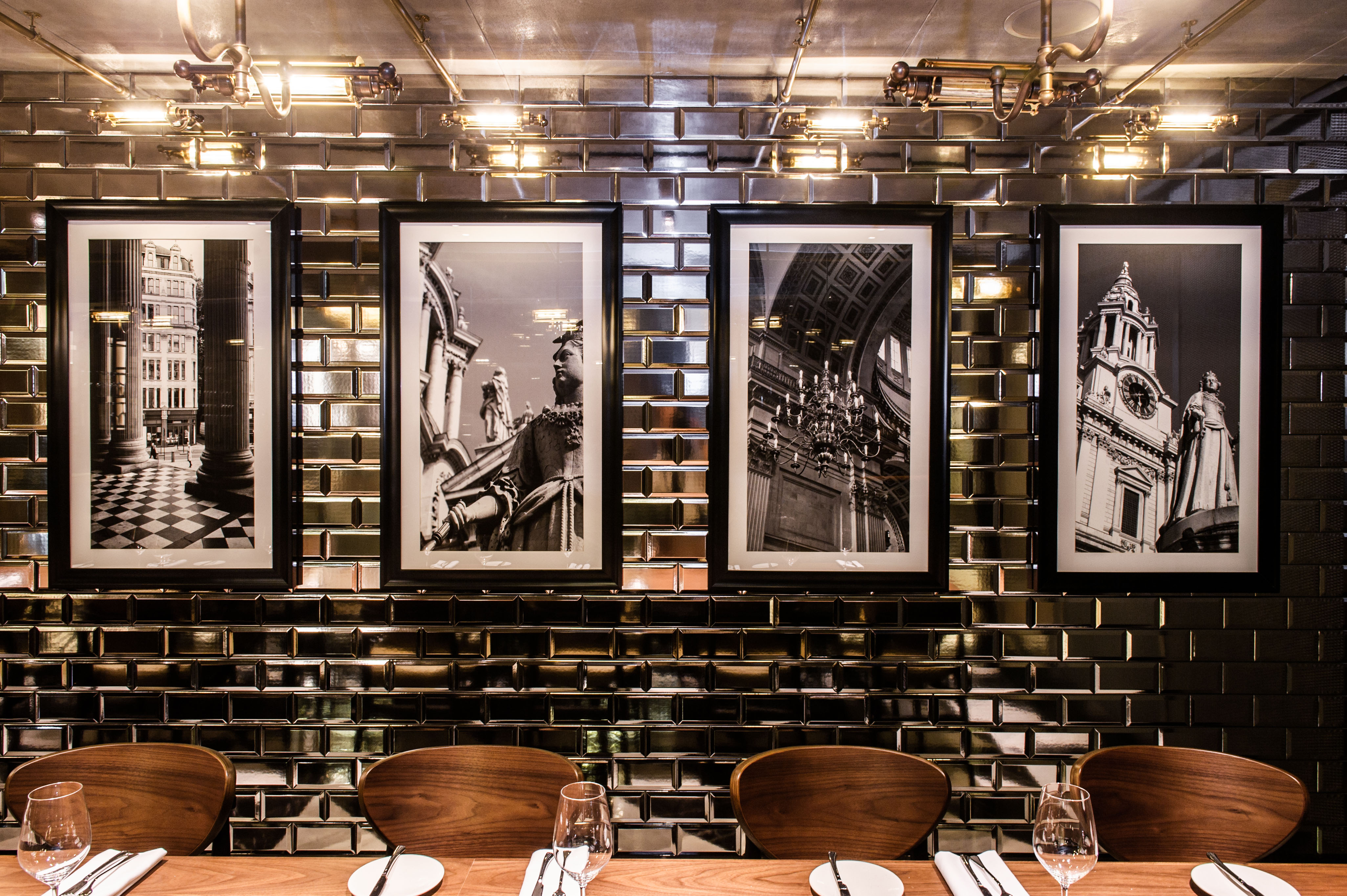 If you've met any of our nation's foodies in the last two weeks, the question on everyone's lips is: have you been to Bread Street Kitchen?
Gordon Ramsay's buzzy London eatery made its Singapore debut at—where else—Marina Bay Sands, with the man himself in tow. I was very kindly invited down for dinner and had a chance to meet the infamous chef. It was a lovely experience, in no small part due to Gordon's perfectly charming self.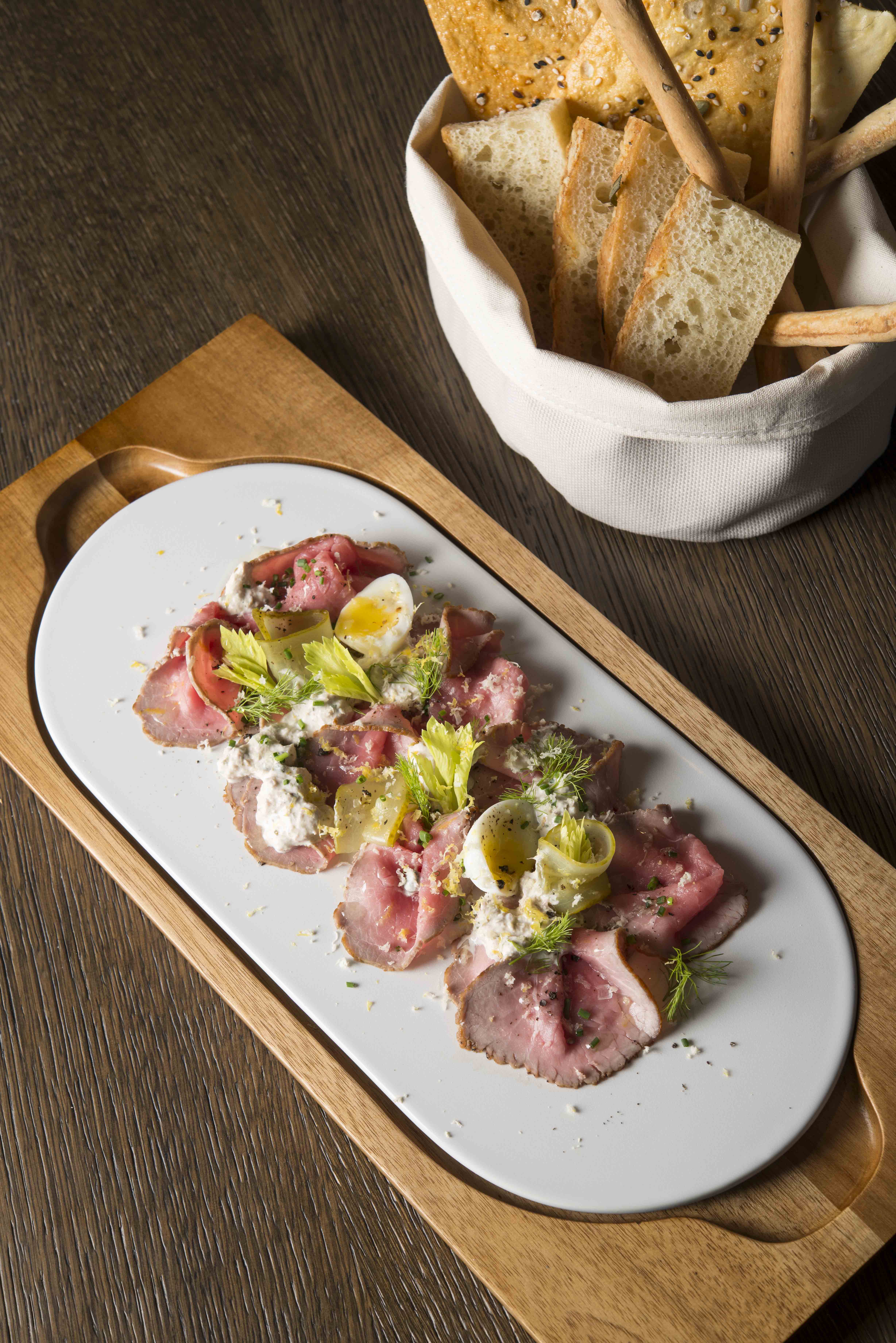 Officially, Bread Street Kitchen serves British European fare, but there were a couple of Asian-influenced dishes like the spicy tuna tartare served with wonton crisps and tamarind spiced chicken wings, presumably to cater to the local market. An early favourite for me was the tender roasted veal carpaccio, sliced thinly and topped with quail's egg, a creamy tuna dressing and dill pickles for a nice acidity.
If I were to be honest, the mains were fine. They weren't terrible but neither were they terribly memorable. I thought the slow-roasted Dingley Bell pork belly with spiced apple puree was a reliable classic with a decent crackling. Perhaps a little strangely, the chips outshone the fish in the British staple, and my seatmates and I devoured them in minutes.
The desserts were a crowd favourite and it seemed like the highlight of the night. While many went straight for the treacle tart with creme fraiche ice cream, I dug into the Monkey Shoulder cranachan cheesecake with roasted balsamic strawberries. It was rich and boozy and not overly sweet, which was a total winner in my books. I also spied a ricotta and dark chocolate cannoli with Morello cherries on the menu, which is on the list for my next visit.
As one of the hottest openings this year, there is no doubt that Bread Street Kitchen is a must-try for every foodie in town. The reviews may be mixed but the fact is that the power of a celebrity chef will keep those waiting lists forming. For me, I think that food is an immensely personal subject and that you should judge each restaurant and dish for yourself—if you manage to snag a table, that is.
And if you do, please save me a cannoli.
Bread Street Kitchen
Bay Level, L1-81
The Shoppes at Marina Bay Sands
http://www.marinabaysands.com/breadstreetkitchen
All images by Bread Street Kitchen
Charissa is a constantly caffeinated publicist who plans her vacation itinerary around the availability of restaurant reservations. She likes honest, uncomplicated food, Sadie her Shetland, and alliteration. A regular documentation of her unabashed foodie life: @charissa__g.