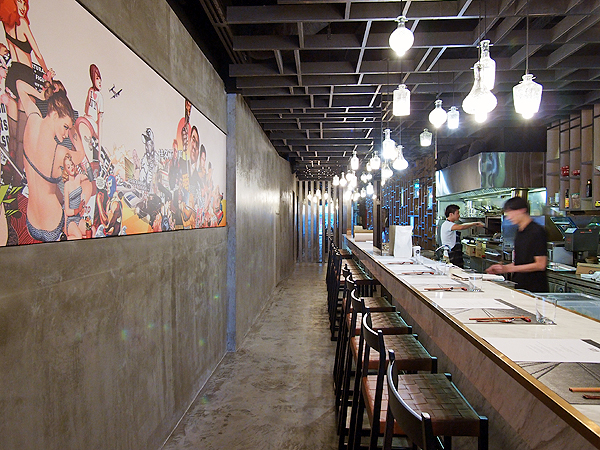 Finally, after months of waiting, IZY is open. This chic, ultra-urban modern izakaya opened its doors (to the public) for the first time last night. Yours truly, along with his always gorgeous and almost always hungry wife, and four friends, were among the first to check out Club Street's newest (dare I say hottest?) arrival.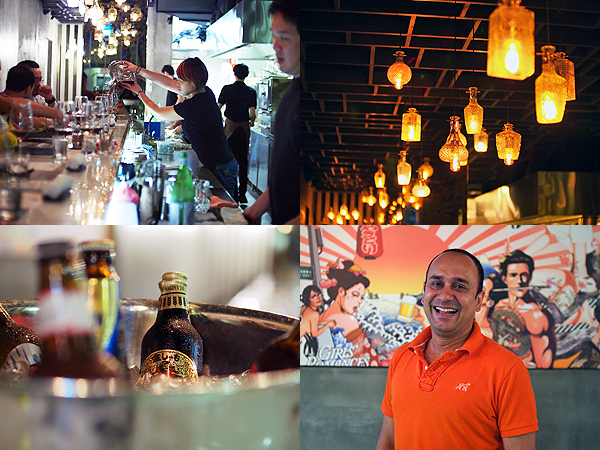 I've been eagerly anticipating this opening for a long time. Not just because I'm greedy (which I am) or because I'm always excited about the opening of any new Japanese restaurant in town (which I always am) but because I actually played a small role in the development of this restaurant. You see, occasionally, friends or friends of friends ask me for help when they're embarking on F&B projects. Thanks to both this site, and the work I've done (in the past) as a journalist and also as a marketing-PR guy, people tend to think I have the inside track on current and future F&B trends. And so, from time to time, I'll be asked to help conceive of a new restaurant concept.
IZY was one such project. That said, I can hardly take credit for what how cool it looks, how good the food is, or how awesome the service is. My main role was in steering IZY's owners towards exploring the idea of a modern izakaya with a contemporary and decidedly non-ethnic feel. Once they decided they liked the idea, I stepped out of the equation.
I have to say, I am thrilled by what IZY has become. Architect Gaurang Khemka (the jovial fellow in the orange polo in the above montage) did a whiz-bang job of creating a cool urban space that somehow marries edgy elements with luxurious touchpoints. I especially love the long mural that artist Ben Qwek did for the space; it brings in just the right amount of cheesy machismo and pop culture into the room.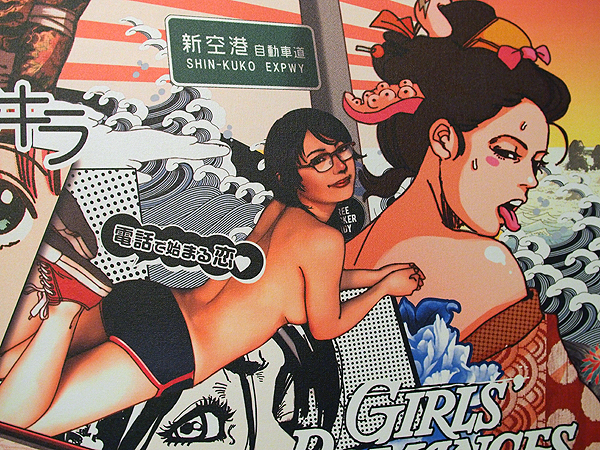 The service, as I mentioned, is excellent… far superior to what you'd expect from an izakaya. But IZY, as you'll realize if you dine there, is no ordinary izakaya. It helps that General Manager Marcus and his lieutenant Steven are both previously from the Ritz-Carlton. They've brought with them that the warmth, generosity and service excellence that is at the heart of the Ritz-Carlton brand.
And the food… well, while I have many things to say, let me first say this. BEST DAMNED CHICKEN KARAAGE IN SINGAPORE!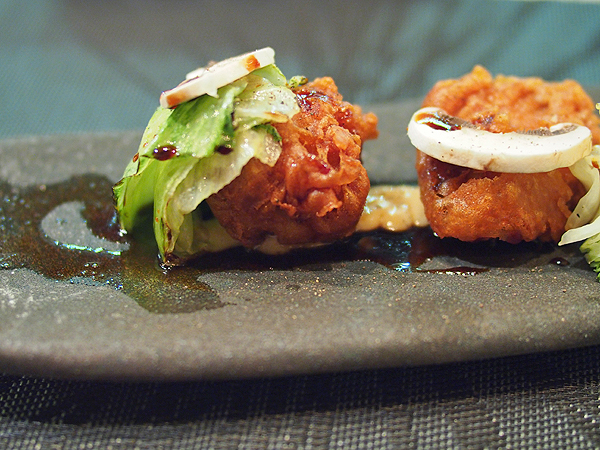 Okay, let's continue. IZY, like any izakaya, offers a selection of small plates that are perfect for sharing as well as to be consumed with vast quantities of cold alcoholic beverages. But because the head chef, one Kazumasa Yazawa, joined IZY after working at Waku Ghin in Singapore and Tetsuya's in Sydney, the level of cooking is a cut above what you'd find in any other izakaya in town.
In addition to Chef Yazawa, IZY also has what owner Pierre Prunier has described as his "secret sauce". Said "secret sauce" is quite simply one of the most famous chefs in the world, whom, as a favour, has come on board as an informal consultant. Said chef, let's call him "N", has not only worked with the IZY culinary team to help refine Yazawa-san's dishes, but has even created a few of the dishes for the menu himself. (Um… well, here's a picture of Kaz and Chef N. See if you recognize him.)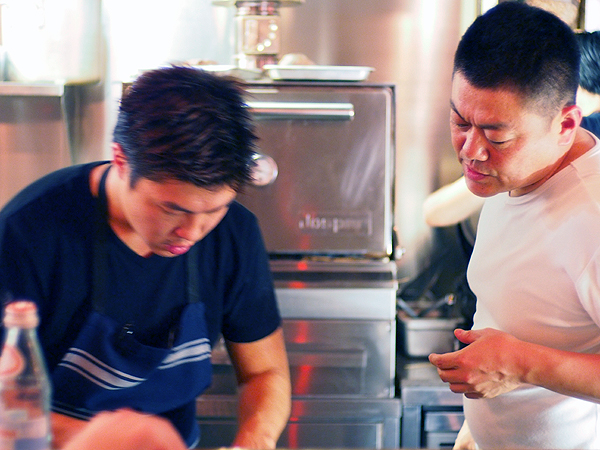 Now, I've been told that media are not supposed to officially reveal who the secret sauce is, but here's a hint, his name begins with "N" and ends with "A" and his restaurant is one of the few in Asia ranked higher than Singapore's own Restaurant Andre in the San Pellegrino World's 50 Best Restaurants List.
The thrilling thing for food-nuts like myself is that Chef N was actually in IZY last night, cooking alongside Yazawa-san in the tiny eatery's open kitchen. And from what I've been told, he'll be coming back regularly, to help ensure that IZY is the best that it can possibly be.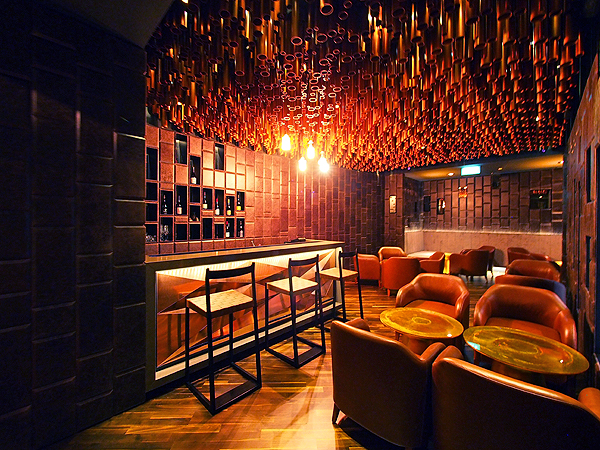 This final picture above is of Cache, a small lounge bar whose entrance is hidden away within IZY. To gain access, just ask one of the staff. So long as it is not already full, anyone can get in.
IZY has just 25 seats spread across a dining counter and two tables near the entrance. So I recommend booking ahead. Dinner, with a bit of wine, averages between S$80 – S$120. See you there!
IZY dining and bar
27 Club Street
Singapore 069413
+65 62203327
+65 96780027
Aun has always loved food and travel, passions passed down to him from his parents. This foundation, plus a background in media, pushed him to start Chubby Hubby in 2005. He loves that this site allows him to write about the things he adores--food, style, travel, his wife and his three kids!