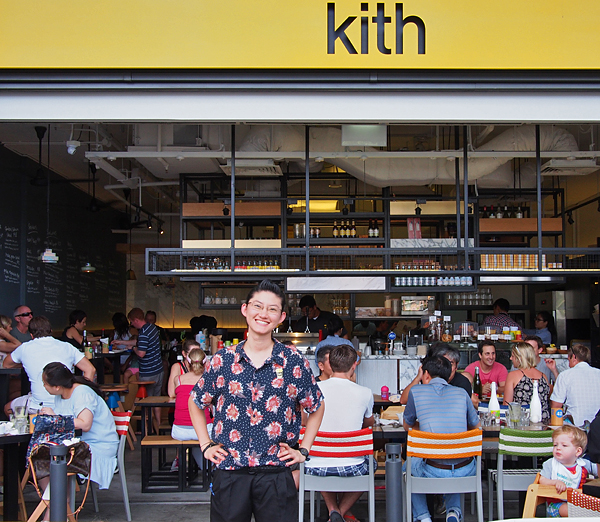 For the last three Sunday mornings in a row, if you've wanted to find me, and my wife and son (and occasionally our golden retriever), all you would have had to do was visit the new Kith cafe on Quayside Isle, on Sentosa. This newest branch of Jane Hia's successful cafe chain is by far my family's favorite brekkie spot in Singapore, for several reasons (that's Jane in the picture, by the way).
Firstly, the people are great. Jane and her crew are always smiling, even when faced with hordes of exasperated parents clamouring to claim tables. Secondly, the Quayside Isle setting is actually pretty wonderful. It's tranquil and pretty and makes you forget you're in Singapore (the setting really is much more akin to something you'd find in Sydney, which is just what you need after a long, stressful work week). Thirdly, I love the collection of niche magazines that Jane keeps stocked at the cafe. I mean, where else am I going to get a chance to browse through a copy of Kinfolk or Lucky Peach while having my coffee.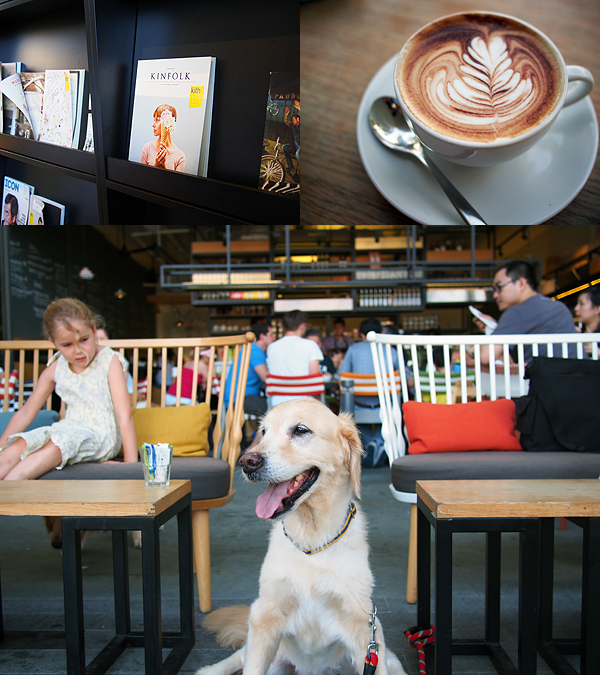 And, of course, the food is fabulous. A simple scrambled eggs with a side of toasted ciabatta makes me or my son T pretty darned happy. But if I'm feeling particularly indulgent, I'll order the deliciously decadent Pork Belly Fried Eggs (Braised Soya Pork Belly, Sunny Side Up, Wild Rocket, Cherry Tomatoes, Pomegranate, Shaved Parmesan Cheese, Ciabatta), which may just be the single most sinful breakfast served in Singapore. The coffee drinks are always expertly made. And the juices fresh.
While Kith, Quayside Isle, is open from 8am to 10pm every day except Tuesday, I have to be honest. So far, I've only made it for breakfast. That said, the à la carte lunch and dinner menu looks damned tasty.
As I said before, this new Kith makes me think of Sydney, so much so that I've started calling it the bills of Singapore. Which, given the esteem I have for Mr Granger and his cafes, is indeed a compliment. And not a comparison. Kith and bills are very different kinds of cafes. Each wonderfully unique and capable of generating fierce loyalty and repeat business from patrons. I'm just grateful that Ms Hia keeps creating such fantastic places for me and my family to start our weekends at.
Kith
31 Ocean Way
Quayside isle
#01-08
Singapore 098375
Everyday 8am – 10pm ( Closed on Tue )
Tel: +65 6734 9007
www.kith.com.sg
Aun has always loved food and travel, passions passed down to him from his parents. This foundation, plus a background in media, pushed him to start Chubby Hubby in 2005. He loves that this site allows him to write about the things he adores--food, style, travel, his wife and his three kids!