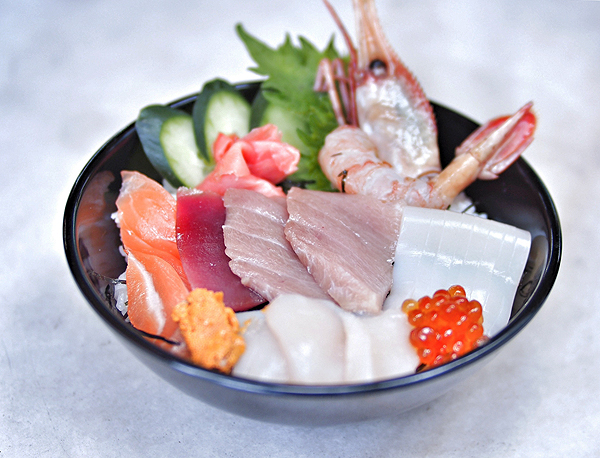 What do you get when a highly reputed seafood dealer decides to open his own sushi stall in a local hawker centre? Quite simply, the best quality, affordable sushi in Singapore's CBD. Until a few months ago, Alistair Douglas, an expert in sustainable seafood who actually did his PhD in the quality, cold-chain management and traceability of farmed Southern bluefin tuna from Australia to Japan, ran one of the country's top seafood and gourmet produce importers. Today, though, instead of supplying gourmet ingredients to the city's top restaurants–some of which would mark up his produce by an insane 800%–Alistair is dedicated to delivering top quality sashimi-grade product direct to consumers. And by cutting out the middle men, he's able to sell his sushi at super affordable prices.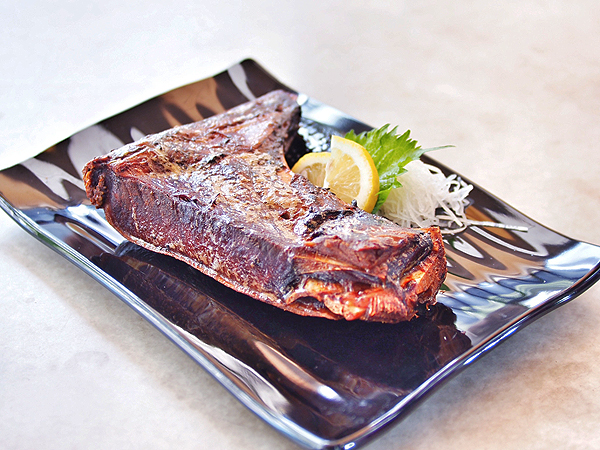 In early January 2013, Alistair set up Maguroya–which means "House of Tuna" in Japanese–in the Lau Pat Sat hawker centre. He chose the location so that he could quickly reach the local business community, who he is confident will appreciate the quality he's offering at the prices he's charging. Patrons can order sets, rice bowls topped with raw fish, sushi, or a select number of cooked tuna items.
Especially worth having and sharing with friends is the Kabuto Yaki, grilled whole tuna head. The whole head (listed as a 2 person item but can easily be shared by more friends) is a steal at S$25. When Alistair was supplying seafood to others, he mentioned that one of Singapore's top sushi restaurants served the exact same dish (with fish supplied by him) for S$125.
At present, eighty percent of Maguroya's traffic is made up of Japanese businessmen, who have discovered the stall, taken note of the high quality and low prices and have been quietly but quickly spreading the word within their expatriate community. But I am sure that as more people stop to try the various dishes offered at Maguroya, the customer base will expand exponentially.
In addition to the already well-priced items, Alistair also offers what he calls "crazy specials". Every day he chooses one set lunch and reduces the price drastically for the first 10 customers. For example, just recently he priced his aburi otoro don set down from S$22 to S$14.50. These specials, he mentioned, are ultra-popular and often sell out within minutes of opening each day.
Please don't expect to visit Maguroya and get sushi at the quality of places like Shinji by Kanesaka or Tatsuya. Especially not at the prices Alistair is charging. But what you can expect is fish of a better quality than any other quick service sushi place in the city. And for less money. Which, to me, is a fantastic reason to patronize this great little hawker stall.
Maguroya
Lau Pa Sat Stall 79
corner of Robinson Rd and Cross St
Singapore 048582
Opens Monday – Saturday 1130am – 10pm
Aun has always loved food and travel, passions passed down to him from his parents. This foundation, plus a background in media, pushed him to start Chubby Hubby in 2005. He loves that this site allows him to write about the things he adores--food, style, travel, his wife and his three kids!