The perpetual hipster label may make proper foodies fairly skeptical of the Tiong Bahru neighbourhood, but there's at least one restaurant worth visiting. Owned by Tippling Club's award-winning chef Ryan Clift, Open Door Policy was one of the first establishments to shake up sleepy Yong Siak Street. The two-year-old restaurant is still constantly full, with guests returning for its rustic bistro classics with a contemporary twist. I chat with Head Chef Daniele Sperindio, who dishes on being a chef in Singapore and why camera-welding patrons don't bother him – at least, not anymore.
Hi Daniele, give us a quick low down on who you are and what you do?
I'm the Head Chef at Open Door Policy, a position I've held since the start of 2014. You can probably guess that I'm Italian! Because of that, I've incorporated some Italian flavours into the revamped ODP menu, which I conceptualised with Chef Ryan Clift and launched in March this year. We made sure to retain our signature hearty, contemporary style with Western, Australian and Asian influences.
Tell us why it's so great to be a chef.
You have to have it in you. Being a chef is innate – it's a passion, so you either have it or you don't. The life of a chef is tough, and not everybody can do it. For example, when I manage to create a dish from seemingly opposing flavours, I get so excited! That's a really fun part of my job. Chefs also get to take their skills all over the world and it's common for us to live in a few countries throughout our careers. If you are a skillful and passionate chef, this job can create unending opportunities.
Have you always wanted to be a chef? Why?
Definitely. When I was young, people would ask me what I wanted to be when I grew up, and I would tell them very simply, "I want to be a chef." I think it was definitely a calling for me. My mother even says that I was fascinated with the colour brown as a child because of my love for chocolate. That's why I started working at such a young age, because I couldn't wait to see what went on in the kitchens of restaurants, I wanted to be a part of the culinary team, I wanted to cook dishes others could enjoy.
Who are your culinary heroes and how have they influenced your cooking?
My culinary heroes are Gianni Malagoli, Marco Pierre White and Ferran Adrià. Gianni was one of the first chefs I've ever worked for, at Antica Osteria del Bai in Genoa, Italy. He was really well-known in my hometown. Gianni was a true traditionalist who worked really hard to keep the authenticity of his dishes; he was extremely particular about the way food was prepared and there was absolutely no margin for error, and I learned a lot from him and being in that environment. He has probably had the biggest influence in my cooking technique although I take a more modern approach. I admire Marco Pierre White for the dedication to his craft and business – he moved so quickly and had such determination, so it's no accident that he was the youngest chef to ever get a Michelin star. As I'm becoming more interested in progressive or modernist cuisine, I also look up to Ferran Adrià. He pioneered this cuisine and received a lot of criticism from classical chefs, but kept going. Look what he's created today.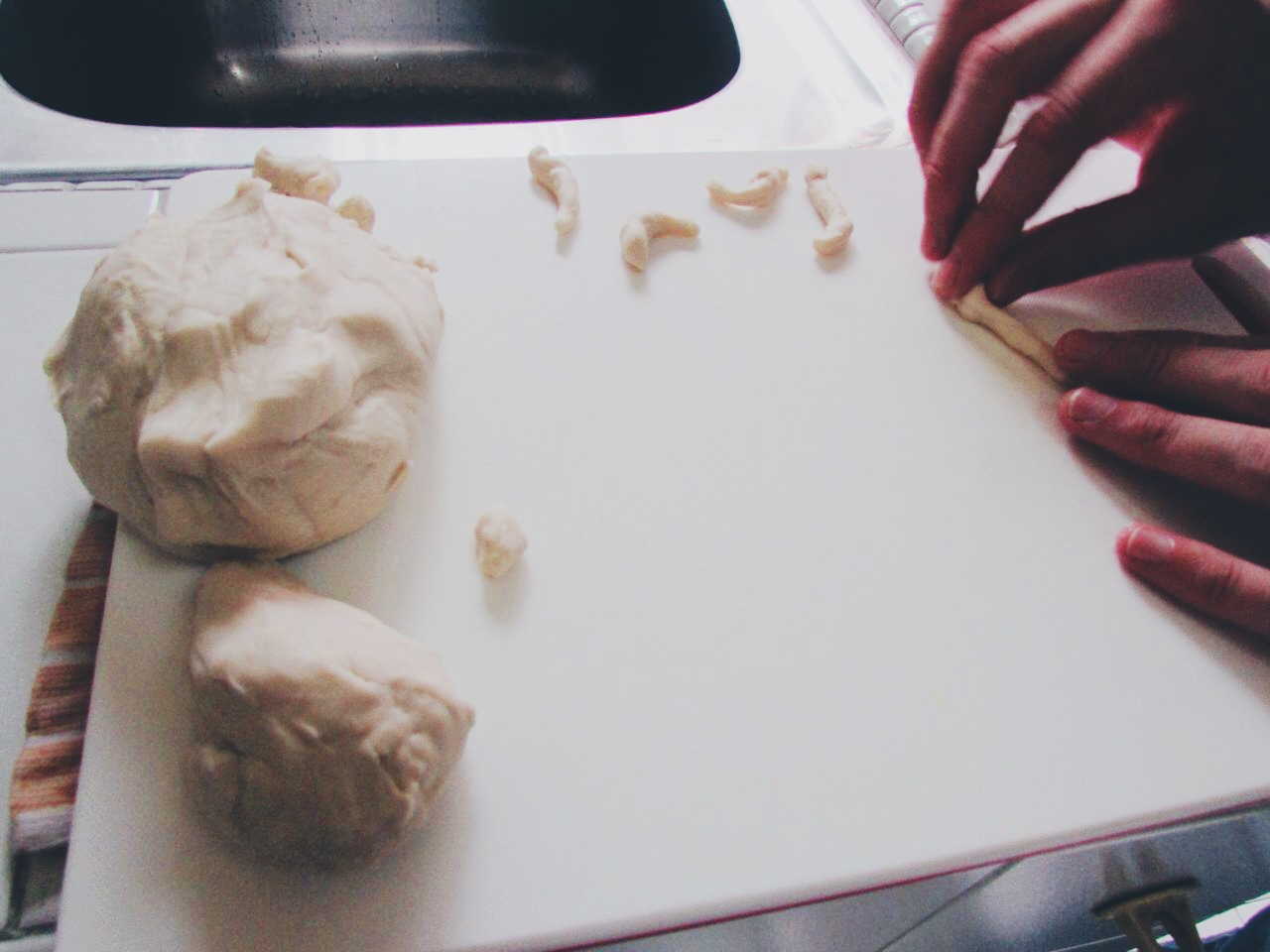 You've worked in cities all over the world – what drew you to Singapore? What do you like about this country?
I'd worked in Europe and the US and wanted to have an Asian experience. I felt that the US was still fairly similar to my home culture and I wanted to learn and see something completely different. To be honest, I was most keen to work in Japan but realised it was too difficult due to the language barrier. I eventually came to Singapore and was immediately smitten by this cosmopolitan city. The fact that Singapore is so multi-cultural made my transition into Asia much easier.
What are some unique challenges that chefs face in Singapore?
There are so many chefs in Singapore and so many different restaurants opening every week. The environment really challenges us constantly reinvent, be new and be different. You need to work hard to make sure you stand out amongst everyone else. F&B has been glamorised here – the industry is so in vogue, and there's a high demand from diners. Singaporeans are very enthusiastic about going out and trying new restaurants but while people are open-minded, we still have to be aware of the flavours that people prefer. One of the biggest challenges I've faced here is the amount of salt that I put into my dishes – I use a lot less here than what I would in Europe or the US.
Have you noticed any quirks about Singaporean diners?
Photo taking is crazy. I've never seen anything like it! Here, it doesn't matter if the dish gets cold, you must first take a proper picture. But after being here for a few years, I'm now quite used to it. Singaporean diners also generally give a lot of feedback – if you know what I mean! We put a lot of thought and work into our food, so when we get a complaint, we definitely take it seriously. Sometimes though, I feel that people are complaining for the sake of it and I tend to ignore those comments.
How do you adapt your cooking to local taste buds?
In Singapore, I tend to increase the use of spices and reduce the use of salt. Singaporeans can take pretty spicy food. Wherever I go, I also look out for flavours that are popular with diners and see if I can incorporate that into my food. Currently, everyone here seems to be obsessed with salted caramel. (Writer's note: The closest item on the ODP menu is a Caramel Crème Brûlée. You're welcome!)
Do you cook often, outside of the restaurant?
Not at all. I'll tell you a secret – I usually have frozen pizza or cup noodles on my off days. But if I do cook at home, it's usually as a treat for my wife. Sometimes we cook together for fun.
What are some of your favourite F&B establishments in Singapore? Tell us what we should order when we go there?
For a fine-dining experience, the top three in town are definitely Tippling Club, Restaurant Andre and JAAN. I love the mushroom soup at JAAN – they call it Cepes Sabayon and Mushroom Tea – there are many good dishes there, but this is the one that sticks to my mind. I also like the Taliolini with Wild Boar at Otto Locanda on Maxwell Road as well as Ippudo Ramen and Din Tai Fung.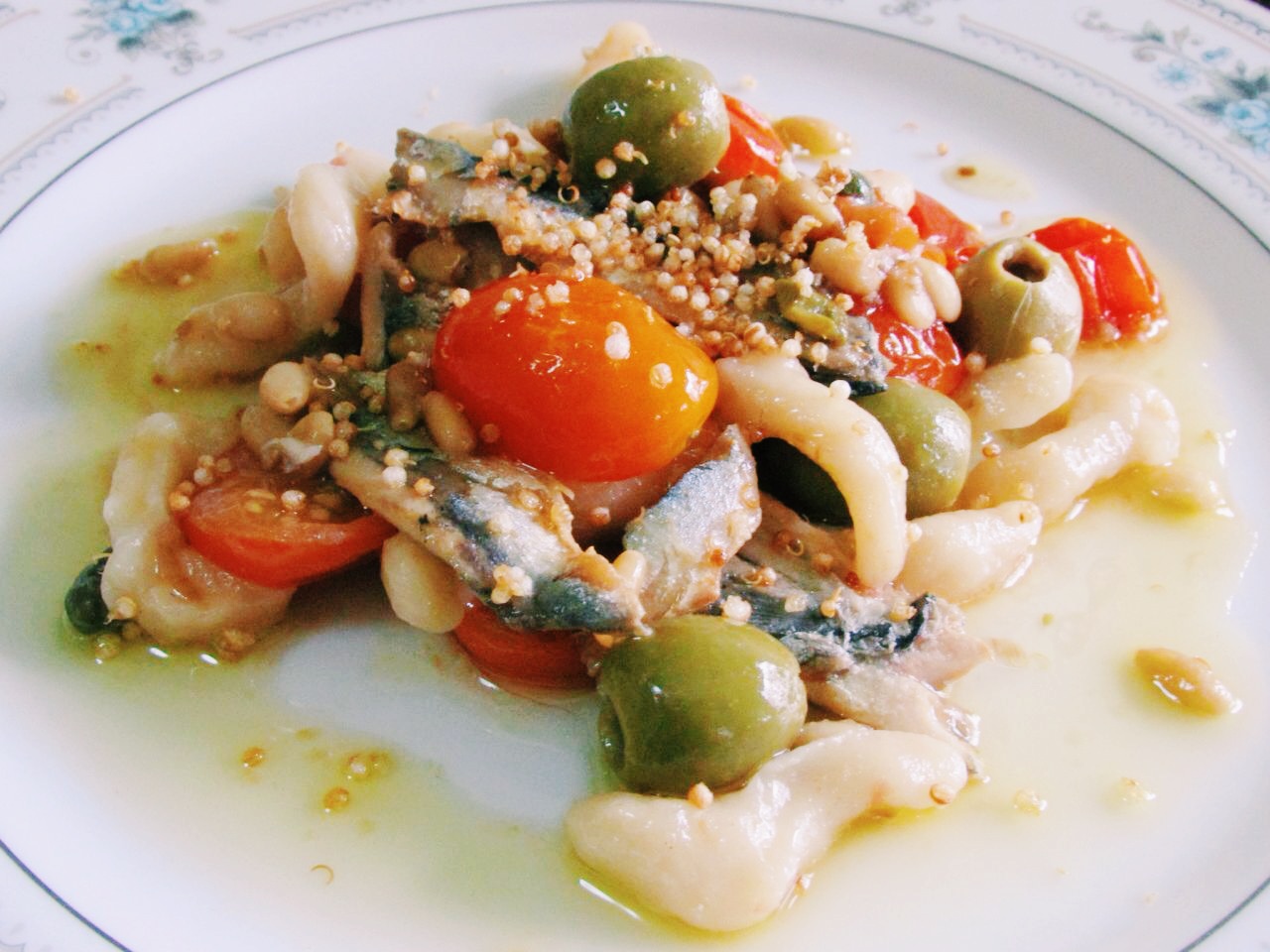 What dish have you decided to cook today? Tell us why you chose this dish.
When I do cook at home, I'll usually make something Western while my wife makes a local dish. Most of the time, I will try to cook a different type of pasta in order to experience different textures. I tend to make pasta that you can mould with your hands. Today's dish is inspired by my hometown – I lived in a town that's wedged between a beach and a mountain, and our dishes are strongly influenced by flavours of the sea.
Thanks Daniele! Try out chef's Trofie with White Fish recipe below and tell him about it when you next visit ODP.
The F&B industry in Singapore is thriving. We're lucky to never have a shortage of new places to visit and old favourites to go back to. In The Pros at Home series, I talk to the people running the F&B machine: from chefs to publicists and more in between. The series provide an inside look into this exciting and ever-changing industry, and also tell us where the experts eat/drink at—all while dishing out a choice recipe.

Trofie with White Fish
Serves 4
For the Trofie:
350g plain flour
100ml warm water
Salt
White pepper
For the sauce:
10g banana shallot
10g pine nuts
12 cherry tomatoes, halved
12 Taggiasche olives
15g salt-packed capers, rinsed
180g white fish
1½ tablespoons Ligurian extra virgin olive oil
20g unsalted butter
1 teaspoon raw quinoa
Fresh basil
White wine, preferably Chardonnay
Salt
White pepper
Place flour in a large, clean bowl. Pour in the warm water slowly while stirring the flour in a circular motion. Keep folding the dough until you obtain a smooth yet slightly sticky texture (if the dough is too dry it will be difficult to shape). Leave the dough in a ball and let it rest for half an hour before rolling it into a long tube, 1cm in thickness. Slice the pasta into 1cm-long pieces. Hold one end of the pasta and pull then twist the other end, making a worm-like shape. Repeat throughout.
Fill a large pot with water and add a pinch of salt and oil to prevent the pasta from sticking to the vessel. Drop trofie into the pot. Once the trofie floats, remove and drain.
Separately, heat olive oil in a pan. Add pine nuts and banana shallots then fry until golden brown. Add fish, cherry tomatoes, olives, capers and a splash of wine. Once the wine evaporates, add a splash of salted pasta water and butter, then add trofie. Mix well. Top with quinoa. Serve and enjoy.
Charissa is a constantly caffeinated publicist who plans her vacation itinerary around the availability of restaurant reservations. She likes honest, uncomplicated food, Sadie her Shetland, and alliteration. A regular documentation of her unabashed foodie life: @charissa__g.