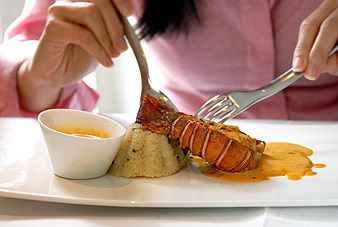 I'm a huge fan of Northern Indian food. Going to university in New York City meant that I lived partially on a staple diet of Chinese and Indian takeaway meals. My flatmate and I were pretty sick. At least my wife considers what we did pretty vile. Every few days we'd call our favourite neighborhood Punjabi palace and call in a couple orders of sag paneer, chicken tikka masala, butter chicken, keema, navrattan korma and dhal. Whatever we didn't eat immediately would get tossed in the freezer. Whenever we got a little peckish, we'd carve out some frozen Indian food, toss it onto a plate with some rice (pulled out of the fridge of course) and nuke it in the microwave. Instant meals for the next few days. When we ran out or when the food started looking a little too frostbitten, we'd simply pick up the phone and order some more.
It wasn't until I moved back to Asia that I discovered just how elegant and refined Northern Indian food could be. The food I tried was nothing compared to the schlop that I had ordered in week after week in university. It was beautiful. It was delicious. It had complex flavours and it was made with the freshest ingredients.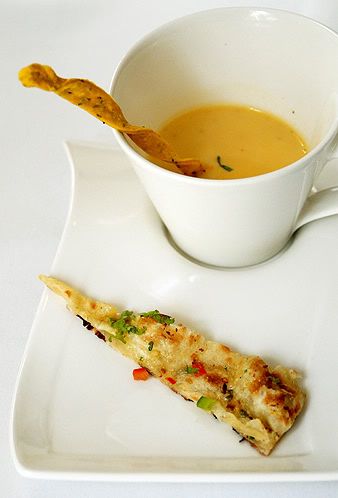 multani shorba
One of the very best exponents of innovative and artfully-crafted Northern Indian food is Chef Milind Sovani. Chef Sovani runs the kitchens at an exquisite restaurant in Singapore called The Song of India. Previous to opening The Song of India, he was the head chef of Rang Mahal, an equally amazing and very well-known restaurant located in the Pan Pacific hotel. I like Chef Milind because he's a man on what he himself describes as "an important mission". And that mission is, as he puts it, "to showcase Modern Indian cuisine to the world."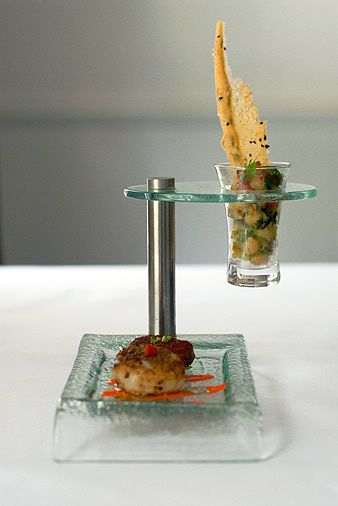 gilawat kebab and saunfwale scallops
Sovani is trying to do for Indian food what chefs like Ducasse and Robuchon did for French food in the early 1990s. With total respect and understanding of his culture's cuisine and cuisine heritage, he tries to create new, lighter, more elegant and more beautiful dishes. His food is still authentically Indian. But it's a new Indian.
I also admire the fact that Sovani, through his menu, is also trying to introduce diners to foods from regions whose dishes are not usually seen on Indian restaurant menus. Take for example the cuisine of the Lucknow region. While Punjabi dishes are common on menus around the world, Lucknow food is hard to find outside of India. One of Sovani's signature dishes is Gilawat Kebab (pan-seared soft lamb kebabs). These kebabs are super-tender, gorgeous and tiny minced lamb patties. Sovani explained to me, on a recent visit, that about 60% of his menu at The Song of India are indicative of what he calls Modern Indian cuisine. Another 20% are regional dishes that he believes you won't find in other restaurants. The last 20% are classics that he admits he has to have on his menu or else customers would complain. He'd love to remove them, but too many customers still expect an Indian restaurant to offer things like chicken tikka masala.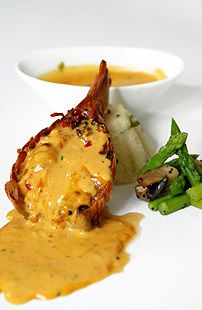 I recently had the pleasure of sitting down with Chef Sovani to plan a menu for a very special meal. Thanks to one of my very generous sponsors, I'll be hosting an exquisite 8-course Modern Indian dinner prepared by Sovani in an equally exciting space. The Miele Active Kitchen is one of the best kept secrets in Singapore. Built by Miele, makers of stunning German home appliances (I love, love, love their steam oven), it is a private dining room that seats 12 comfortably and boasts a beautiful open kitchen. Here, Chef Sovani and his team will be whipping up this meal right in front of me and my dining companions using all of Miele's super-cool kitchen equipment.
In addition, Chef Milind and I have also come up with a special 6-course menu that will be available at The Song of India. Many of these dishes will also be served at our 8-course extravaganza. The menu is as follow: Jhinga Smamarkand (tiger prawn in caraway enhanced marinade) with mustard chilli-infused chickken tikka (tender tandoori chicken kebab in grainy mustard); multani shorba (Lucknavi chicken and lentil soup); gilawat kebab and saunfwale scallops (scallops with a fennel and coriander crust); cumin lemon sorbet; lobster moily (lemon-chilli lobster with a Keralan moily sauce) with lime leaf upma, madras onion & edamame stir-fry; and malai kulfi (Indian ice cream with saffron) with fresh fruits and minted honey. This menu, though, will only be available to OCBC cardmembers, starting from 1 October 2006. The price of the menu will be S$114+++ without wine and $144+++ with wines paired with the meal.

malai kulfi
I've had the pleasure of trying these dishes, of course, and all are yummy. The lobster was especially fantastic. And I'm always a sucker for a good, well-made kulfi. If you haven't been to The Song of India you should try it at least once. It's a unique and delicious experience.
The Song of India
33 Scotts Road, Singapore 228226
Tel: +65 68360055
Aun has always loved food and travel, passions passed down to him from his parents. This foundation, plus a background in media, pushed him to start Chubby Hubby in 2005. He loves that this site allows him to write about the things he adores--food, style, travel, his wife and his three kids!