For the past year or so, I have had the great pleasure of writing a column for CNA Lifestyle titled Creative Capital. Each column profiles a local noteworthy creative here in Singapore. Shining the spotlight on and celebrating local talent has always been something of a mission of mine. It has been part of my work since my earliest days as a journalist.
When I shop, if I can support a local artisan, I will. And as a foodie, I try my best to support local chefs and restaurant groups. Fortunately, here in Singapore, there is so much amazing talent within the F&B space that finding a local chef to cheer on and a local restaurant to patronize is relatively easy. In big malls, customers are often faced with a myriad of choices, ranging from global fast food chains to small local mom and pop stalls and gourmet eateries.
ION Orchard, the mega-daddy of glam malls here in town, is no exception. With almost 100 F&B concepts under one roof, customers are spoilt for choice. Here are just four local F&B businesses that I believe are very much worth your attention and support.
JUMBO Seafood is arguably one of country's most famous restaurant brands, and one synonymous with one of our nation's favourite dishes, chilli crab. And while JUMBO Seafood has six branches across Singapore, there are some dishes that are unique to ION Orchard.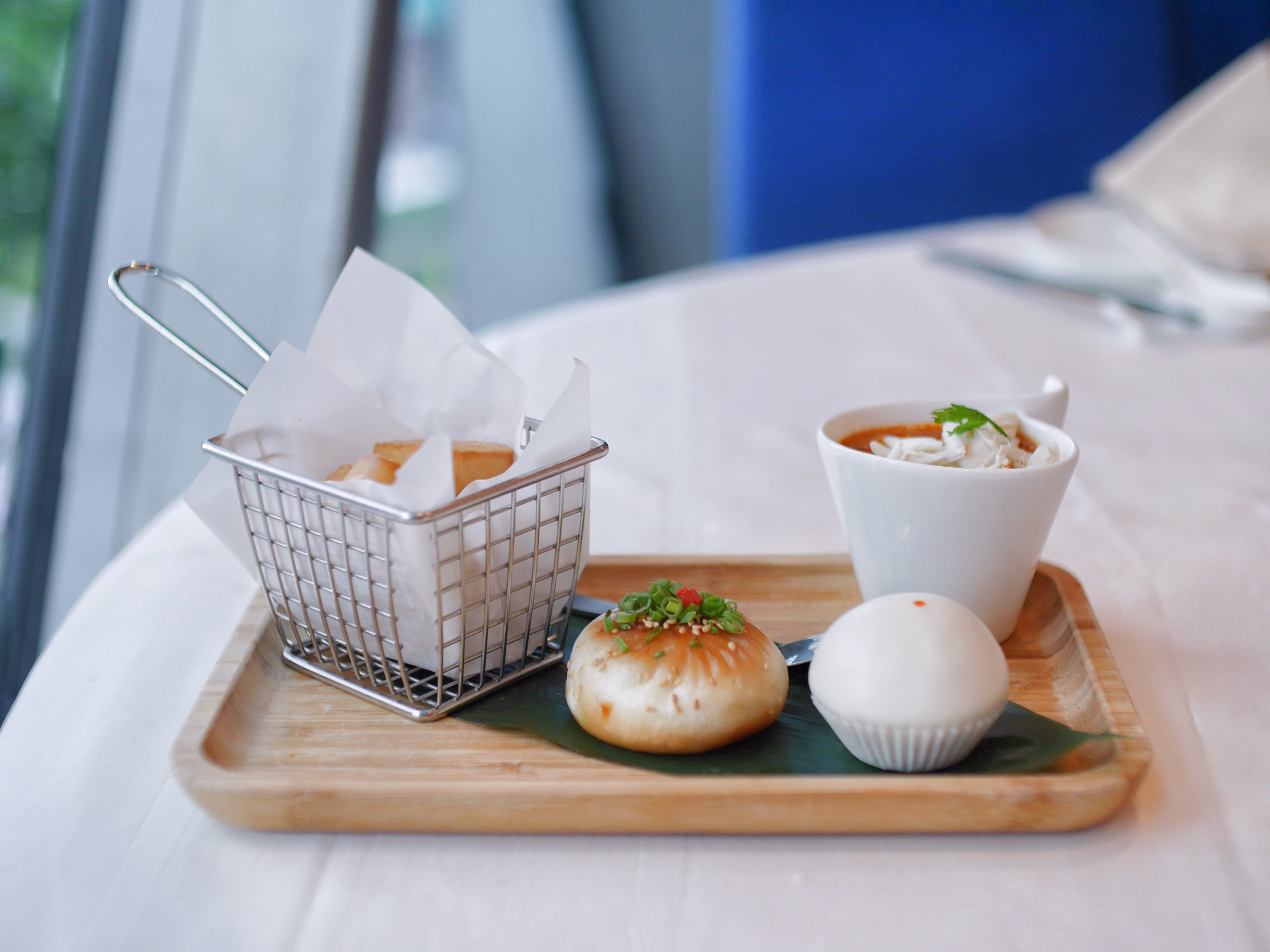 In particular, the JUMBO Chilli Crab Trio, which I love, can only be found at the ION Orchard branch, and only until 28 July. This delicious trio consists of a bowl of large handpicked chunks of crab meat swimming in chilli crab sauce served with sliced, deliciously crisp mantou; a pan-fried chilli crab bun (essentially a chilli crab version of Sheng Jian Bao) that is crisp at the bottom, fluffy on top and all juicy and scrumptious on the inside; and a small, steamed, soft fluffy chilli crab pao.
I particularly love this trio because it is perfect for the solo diner. Plus, for lazy gits like me, who hate peeling crab, this is wonderful fuss-free way to enjoy the taste of chilli crab without having to put in the work. The crab trio runs for $18.80 during this promo period.
Weekend visitors to ION may also want to take note that JUMBO offers a weekend Dim Sum High Tea, served from 230pm to 530pm. For $22.80, you get a basket of siew mai and har gow with black truffle; and a tiered stand with more wonderful tidbits, including baked egg tart and a really awesome chilli crab version of the traditional char siew sou. The flaky and buttery pastry is a fabulous accompaniment to the umami, sweet, salty spicy chilli crab inside.
I have been a Violet Oon admirer for years. She is, after all, a living legend in the local food scene. Which is why I have been particularly thrilled at the success of Violet Oon Singapore, the restaurant and catering brand that her son and daughter developed with and for her.
The bistros Violet has opened under this group have been gorgeous and iconic. And the food has been magnificent. Each outlet has a slightly different culinary focus, yet all remain passionately and proudly Singaporean. The ION Orchard branch opened in December last year and has already become the place for foodies, fashionistas and society darlings to dine in when visiting ION Orchard. This 2,700 square foot space is also Violet's flagship branch. The dining room can fit 100 beautiful people while the retail area can service locals and tourists eager to purchase cakes, cookies, and other curated local treats.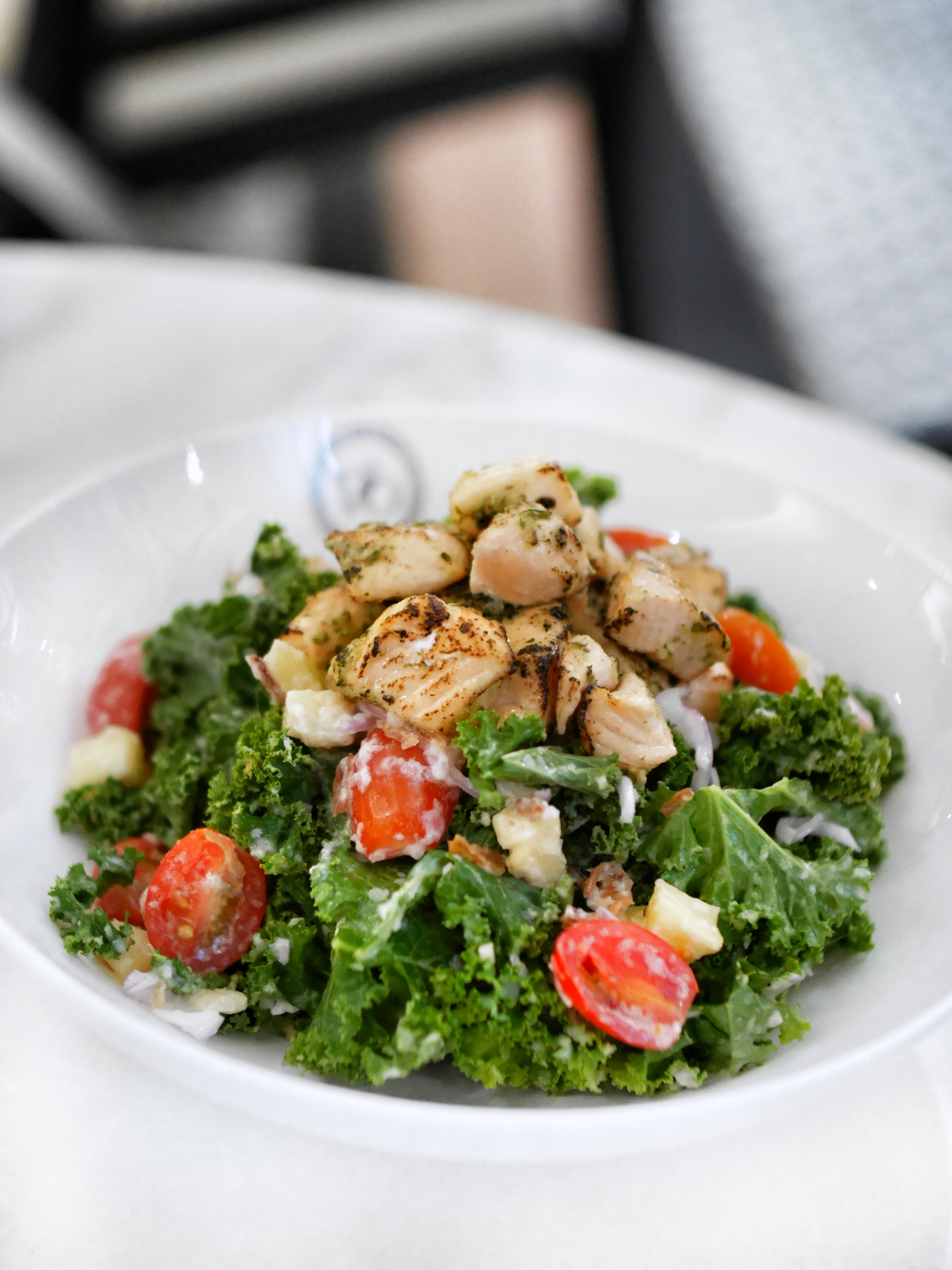 The ION Orchard outlet focuses on our unique Hainanese-Western culinary heritage while also serving Violet's Nyonya signature dishes. Very popular with the ladies who lunch here is the Salmon with Kale Kerabu Salad, which is exlcusive to ION Orchard. The salmon is torched lightly and the Kerabu sauce, which comprises sambal Belacan, coconut cream, sugar and the refreshing juice of the limau kesturi, builds layers of flavours that elevate the raw, crisp Kale.
For diners who want something a little more filling, I would suggest the Roasted Sarawak Black Pepper Tiger Prawn Pasta, another ION Orchard exclusive dish. Black pepper prawns served with pasta that's been tossed in a rich buttery garlic oyster sauce that's been spiked with prawn essence. This is simply umami happiness. My own personal kryptonite here is Violet's Pandan Gula Melaka Cake (pictured at the top of the post). And I'm not alone; I'm told it's the outlet's number one selling dessert. Layers of fresh pandan chiffon, buttercream and a gula Melaka glaze… every time I tell myself I am just going to have a few bites, I end up polishing off the entire cake. You can get slices at the restaurant for in-house dining or buy a whole 6" or 9" cake to gift a loved one. Trust me, they will be very, very grateful.
While Auntie Violet is a venerated institution in our local F&B scene, the brothers who started the Paradise Group were not so long ago considered to be young upstarts. But what started as a simple coffee shop in an industrial estate by an untested 25 year old has become one of Singapore's most successful restaurant groups. Today, the Paradise Group operates over 100 restaurants around the region.
The group also has a mind-boggling number of brands. The brothers appear to never stop innovating and testing the market with new and interesting concepts.
One of the group's oldest and still most iconic outlets is Taste Paradise. It opened ten years ago when ION first opened and has remained one of the development's flagship restaurants ever since. And on the menu since it opened is the always delicious Classic XO Carrot Cake. This is something you simply must order if dining there.
My kids are roast meat addicts but with very different tastes. My oldest is a char siew monster while my daughter loves siu yuk. Fortunately, Taste Paradise offers an excellent BBQ combination with both items. The siu yuk here is perfect – crisp, delicate skin with juicy meat – and the char siew is soft, sweet and super umami.
My favourite dish here though is their signature stewed vermicelli topped with shredded fish and conpoy. A raw egg yolk is mixed in to add extra richness. I love wet, stewed noodles and this dish is both clean while also rich and hearty. This dish is definitely something you need to share, so be sure to bring the fam or a hungry group of friends when ordering this.
Another local success story – although many might not have known – is TWG Tea. The brand's salons are iconic and impossible to miss, combining French colonial interiors with a splash of glitz and glam, and manned with well-dressed boys and girls who effuse the hallmarks of Asian hospitality.
TWG Tea has been a fixture at ION Orchard since the mall opened back in 2009. It's location, on the second floor and surrounded by high-end jewellery brands, has given it a visibility that other brands only dream of. The salon is always packed, attracting power shoppers, socialites, tourists and tea aficionados alike. And while people initially come for the tea, once they try the food (sweet and savoury), they often linger for longer, enjoying a slow meal and some exquisitely blended and brewed teas.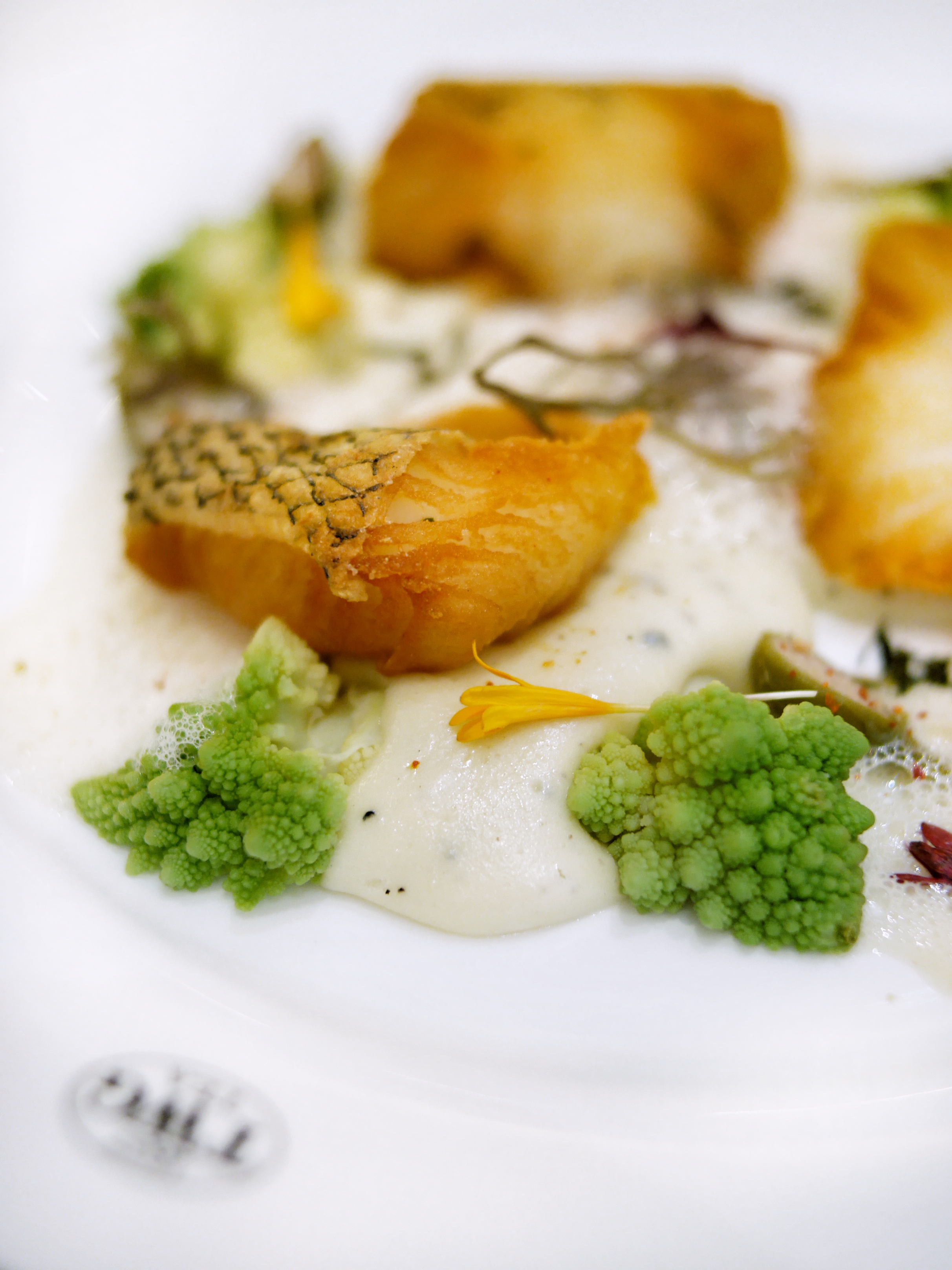 A new dish on the menu worth mentioning is their Black Cod and Truffle Mousseline. Crisp, light and still flaky pieces of cod are served with meuniere emulsion, truffled potato mousseline, pickleberries, Romanesco cauliflower and topped with Gyokuro Samurai tea leaves and fresh seaweed. It's a wonderful slightly Asian French dish that is rich and creamy while also tasting clean and healthy.
For dessert, one of the most popular new items is the Mandarin Orange Terrine. It is topped with a scoop of French Earl Grey sorbet and served in a Miraculous Mandarin Tea infused orange sauce.
Of course, many of us visit this beautiful salon in order to pick up gifts. A very special tea to consider buying for friends and loved ones is TWG Tea's newly launched limited edition Stamford Raffles Tea. It is a full-bodied black tea blended with tender golden needles that add a sweet fragrance to the brew. The tea contains notes of fine bergamot, berries, anise and caramel. It's a tea that its makers say reminds them of warm idyllic afternoons and tropical ports. Pair the tea with some of TWG Tea's always yummy macarons and, trust me, you'll be remembered for your fine tastes and generosity.
When shopping at the ION Orchard outlet, don't miss the limited-edition Passion Fruit Tea-infused macaron ($2 per piece), featuring delicate warm caramel almond shells dusted with cocoa powder. Sandwiched in between is a silky-smooth milk chocolate ganache infused with the tangy and refreshing notes of Passion Fruit Tea. Just try not to eat the macarons before you hand them over. I find when I buy some, I always need to grab a couple of extra ones because my daughter and wife will demand some for themselves.
Aun has always loved food and travel, passions passed down to him from his parents. This foundation, plus a background in media, pushed him to start Chubby Hubby in 2005. He loves that this site allows him to write about the things he adores--food, style, travel, his wife and his three kids!