I'm a big fan of carrot cake. And while it's a relatively easy cake to make, as far as cakes go, I don't always have the time to tie on an apron and make one for myself. At those times, I often head over to PS Café, whose version is terrifically delicious. It's easily one of the very best and most consistent things on their menu. But PS Café is the kind of place where you go to sit and linger. It's not exactly known for zippy service. Nor is it the kind of place you can just drop into and buy a couple slices to go.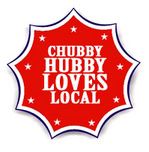 Fortunately, I've just discovered a great little place that specializes in take-away cakes. And best of all, it's right around the corner from my apartment. Room for Dessert is in the unlikeliest of places, hidden in an obscure corner of an HDB block on Waterloo Street. I only found it because I zigged when I should have zagged on the way to lunch. I was surprised when I was told that it's been there for a year. I've been going to eat at the hawker centre in that block for years and I'd never seen it.
Room for Dessert first started as an online bakery in December 2003. While they offer a pretty good variety of cakes, it's their "Summertime Carrot Cake" that they are proudest of. It's both their house specialty and their best-selling cake. I couldn't resist trying it and I have to say I was impressed. While it may not have been the prettiest carrot cake I've ever eaten, it was definitely among the better ones I've tasted. The white-chocolate cream cheese frosting was appropriately abundant and very, very tasty. The cake itself was really nice too, not too dry and chock full of walnuts and raisins.
(I also tried a slice of their "Bananas about Chocolate" cake, which was pretty good, but not amazing.)
Room for Dessert delivers its cakes nation-wide. But they only delivers whole cakes. If you only want to grab a slice, you'll have to make your way down to Waterloo street.
Room for Dessert
Blk 261 Waterloo St #01-42
Waterloo Centre
Singapore 180261
Tel: 6337-7637
Technorati tags: carrot cake, Singapore, dessert
Aun has always loved food and travel, passions passed down to him from his parents. This foundation, plus a background in media, pushed him to start Chubby Hubby in 2005. He loves that this site allows him to write about the things he adores--food, style, travel, his wife and his three kids!