Singapore's hardest working chef, Ryan Clift, has moved his ultra-chic bar-cum-fine-diner into 3 shophouses in the heart of Chinatown. With the move, he has also reprogrammed his offers. While the old space offered 42 seats around a "C" shaped counter, the new Tippling Club has separated the drinking area from the dining. The bar, located at the restaurant's entrance, seats 32 people while the dining room seats just 22. Gone also is the all-counter seat dining configuration for diners. You now have a choice to sit at proper tables or at one of eight bar seats that face the pass (i.e. the area from which food is inspected before being sent out into the dining room) and the main kitchen.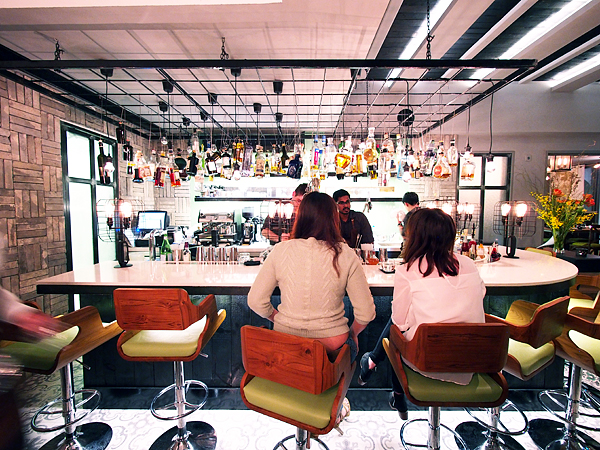 The bar offers a range of snacks to go alongside Tippling's famously inventive and modern cocktails. It also stays open from midday all the way to midnight – making it the perfect place to duck into for an afternoon, alcohol-induced "meeting." With the move, the restaurant is now open for lunch everyday, and has also launched an early evening 3 course set dinner (available between 6pm-8pm). Diners arriving after eight will be presented with a choice of one of Ryan's two signature tasting menus.
Patrons that want to show off a bit or are looking for somewhere really special to entertain can apply to host a dinner in the restaurant's R&D kitchen, located upstairs and kitted out like a mad scientist's headquarters. As of the new premises' opening (on 18 December 2013), the R&D kitchen wasn't open yet. But it should be soon.
While the restaurant has moved, Chef Clift's challenging, refined, inventive Modern European cuisine has remained the same. Although that in itself is a lie, because this is one chef that has never been satisfied to stick with and repeatedly serve the same food for too long, no matter how popular those dishes may be. Clift has endeared himself to critics, peers and fans through his almost obsessive curiosity and drive to innovate new flavours, ideas, processes and recipes, all for both his own passion and the enjoyment of his customers.
My wife S and I had the pleasure of dining at Tippling Club on its first night in its new home. The meal was exquisite. S declared it the best food Ryan has ever served her. And I have to agree. We had a great time, with incredible food and, for me, plenty of wine. In such, I can't even begin to describe every single course I ate. I did, though, take pictures of everything we were served, which you can find below, along with a few notes and observations.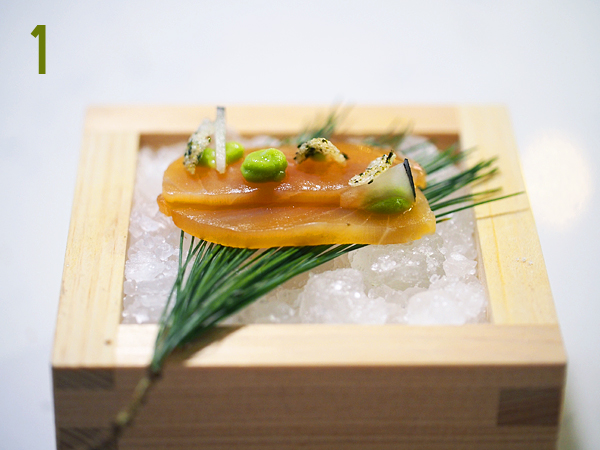 Cured ocean trout. Nice little amuse.

Local chicken curry. Curry espuma. Ryan captures the flavours in a Hainanese chicken curry perfectly, proving he's really gotten to know local tastes. I loved this dish.

The signature amuse here–charred bell peppers with a soy dip.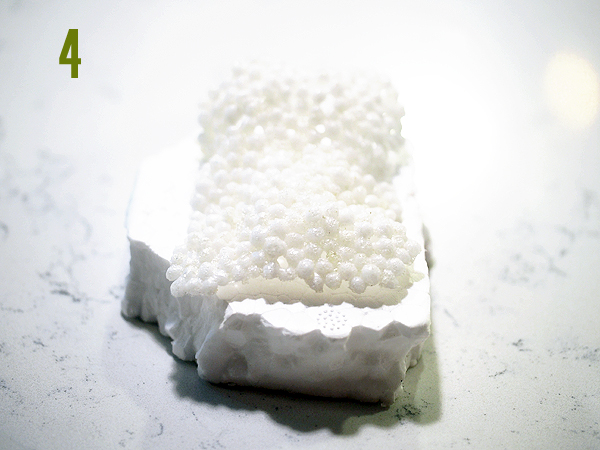 Truffle styrofoam. Seriously.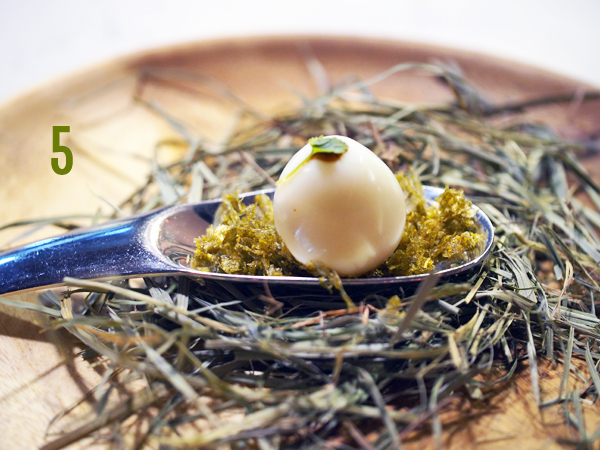 Smoked quail's egg. Yummy.

Beef tendon presented as a light cracker. Very cute.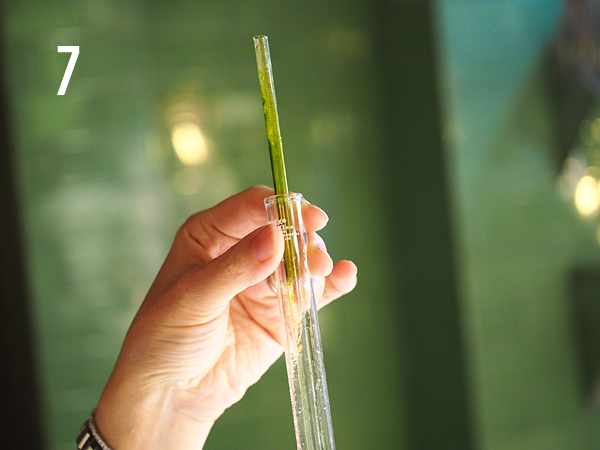 A shot of tomato water sipped through a straw with basil oil.

Amazing omelette with home-smoked eel. I adored this and marveled at the technique.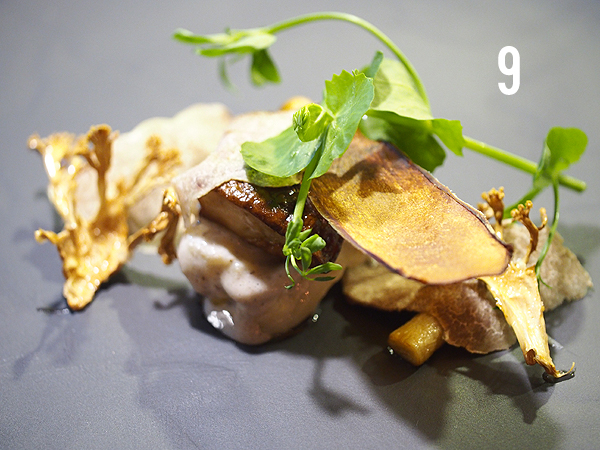 Cauliflower with a cheese sauce that was emulsified with a sound-wave machine. No kidding.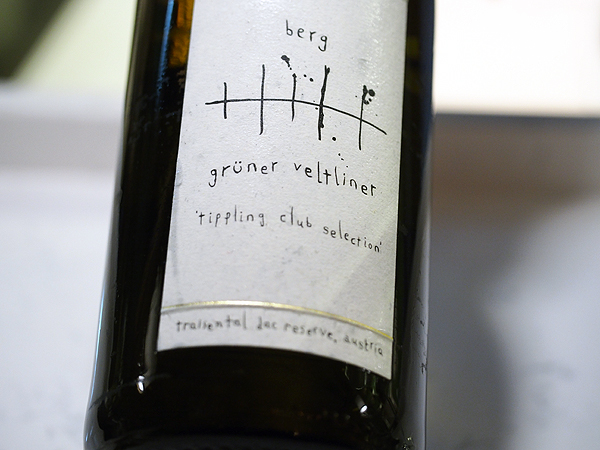 One of the Tippling signature wines, a lovely Austrian Gruner Veltliner by Huber.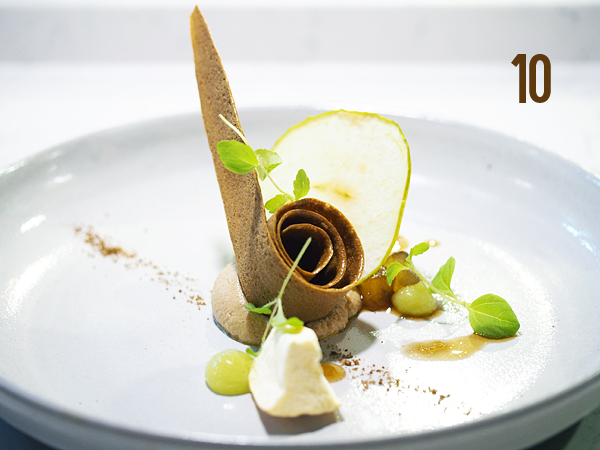 Foie gras cream with cold confit apple and a spiced biscuit. Perfect dish.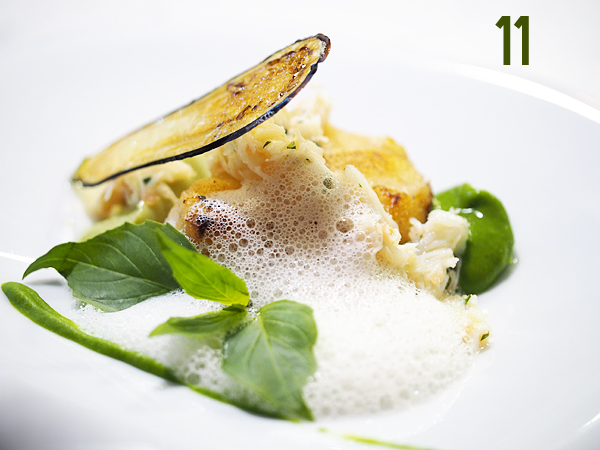 Roasted monkfish with green curry and lime tofu. I am a big believer of green curry with seafood so this was right up my alley.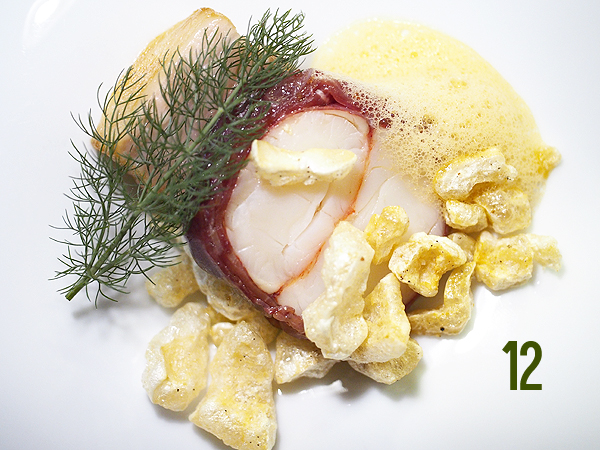 Lobster wrapped in jamon iberico and pork belly with leek and fennel. Surf and turf at its finest.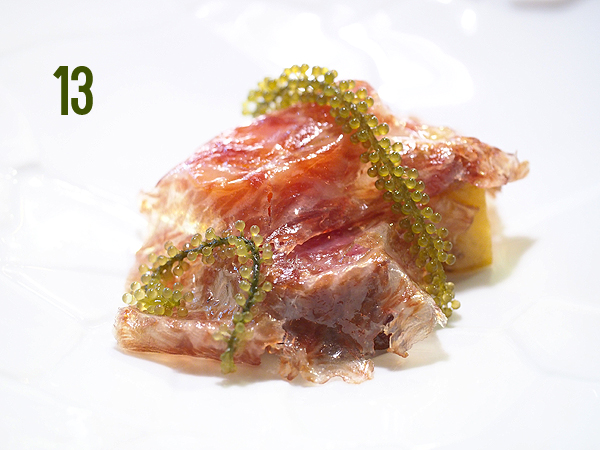 Artichoke, burrata and omi beef. Seriously outstanding dish. Plus it had sea grapes, which are one of my all time favourite little foods.

Goat cheese with jamon, pear, puffed quinoa, artichoke and goat's cheese.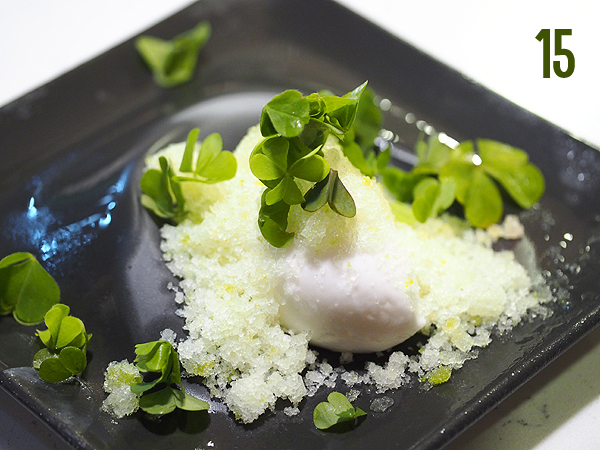 A coconut sorbet with locally picked herbs.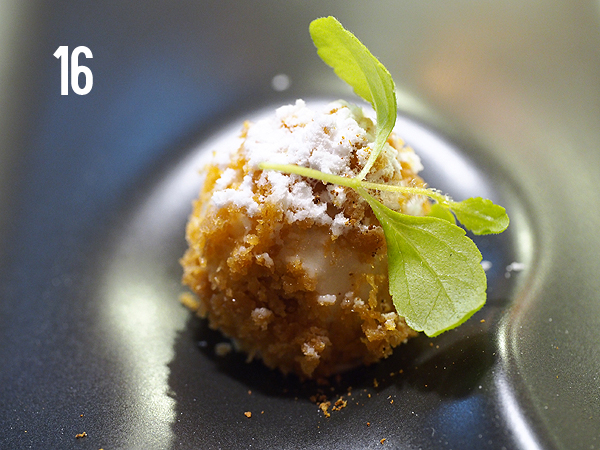 Banana ice cream ball.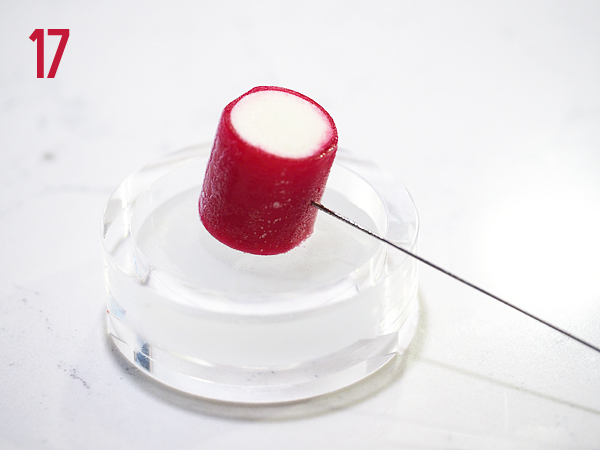 Strawberries and cream.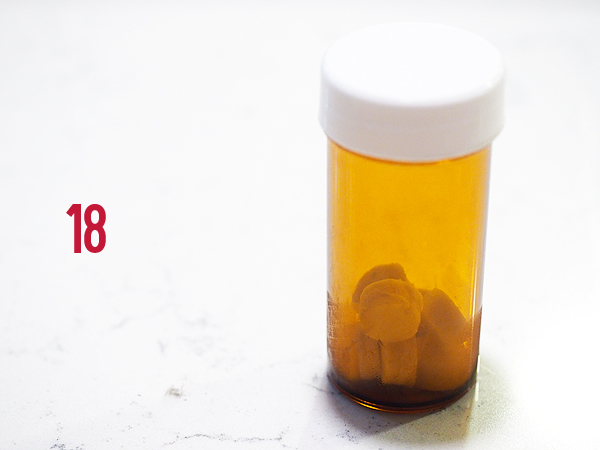 Cheesecake prescription. So cute and so damned tasty.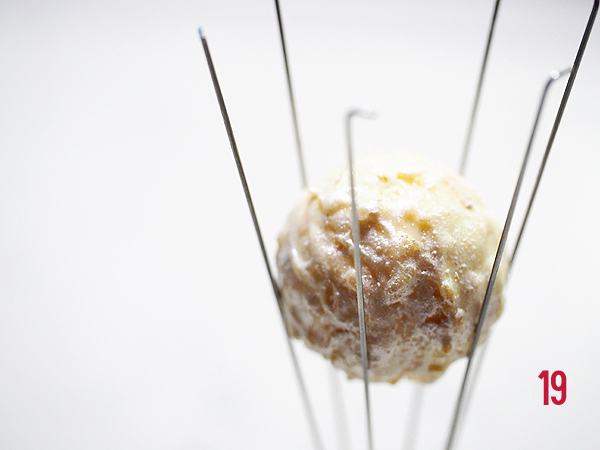 White chocolate and pineapple ball.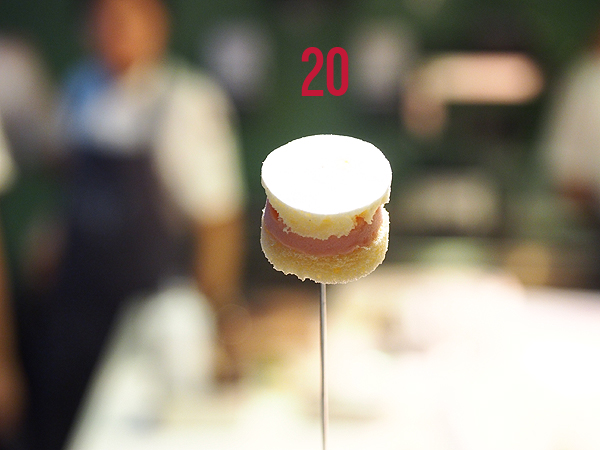 Dehydrated milk with guava served on a metal rod. You are asked to eat this right off the spike.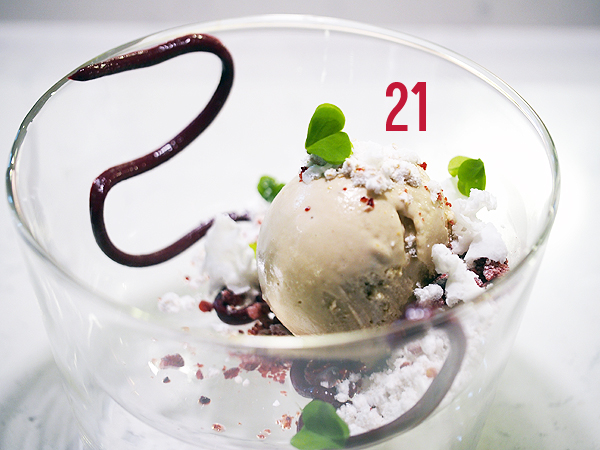 Walnut ice cream with hazelnut, berries and balsamic.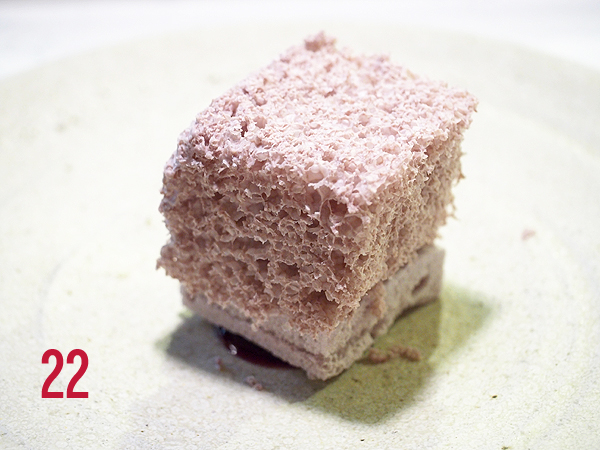 White chocolate frozen air with gluhwein.
Twenty-two courses. Almost all of which were perfect.
I loved the food (obviously). And I loved the new space, which feels homey. Where Tippling was once a place I'd drop into on special occasions, the new Tippling (and especially thanks to the bar menu) is a place I'd be happy to frequent weekly. It is, as S also put it, a really special place that stands out in a very crowded market, for many reasons, top of which are its imaginative, perfectly executed food and its comforting and casual ambience.
Tippling Club
38 Tanjong Pagar Road
Singapore 088461
Tel: +65 64752217
Aun has always loved food and travel, passions passed down to him from his parents. This foundation, plus a background in media, pushed him to start Chubby Hubby in 2005. He loves that this site allows him to write about the things he adores--food, style, travel, his wife and his three kids!