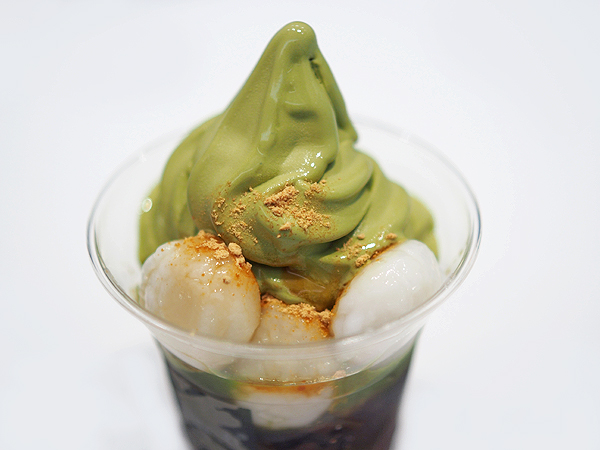 In the Kyoto guide that I created back in 2009, I wrote about an über-popular dessert cafe called Tsujiri. Tsujiri, founded in 1860, is especially famous for its green tea desserts and cold drinks. The branch that I visited in Kyoto is so popular the waiting time is usually a minimum of 30-40 minutes. But now, thankfully, I neither need to fly to Japan nor queue up for a green tea parfait. Tsujiri has opened a branch in Singapore, located in the 100AM shopping centre on Tras Street.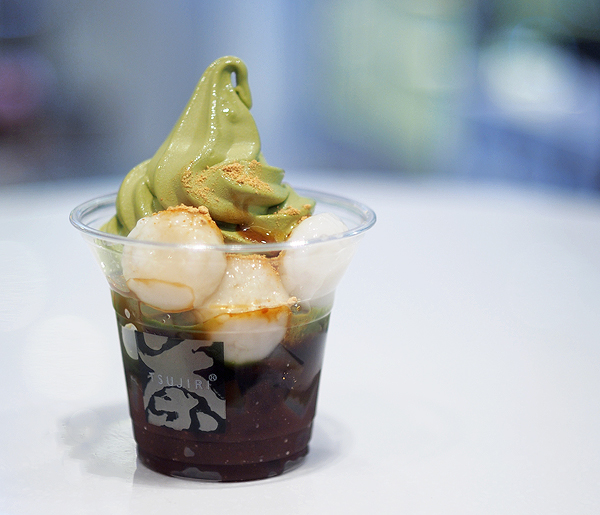 I do have to say though, that the portion sizes being served here are (disappointingly) smaller than what is served in Japan. I also didn't appreciate being served my parfait in a plastic cup. I have no problem with a plastic cup being used for takeaways but for patrons dining-in, I would have liked it if they used a large parfait glass, as they do in Japan. But that's just me being fussy (us old folks are allowed to be finicky, aren't we?).
Nonetheless, I enjoyed my little treat very much. On my last visit, I shared a Shiratama Parfait with my wife S (pictured in this post). We chose this one because S wanted the mochi dusted with kinako. Next time, I intend to have the Chiffon Cake Parfait as well as one of their shaved ice desserts (I am a huge sucker for kakigori).
Anyway, I'm just really happy Tsujiri has made it to our shores and thought y'all might want to check it out for yourselves.
Tsujiri
100 Tras Street #01-14
Singapore 079027
Tel +65 6543 6110
Opens from 10am to 10pm
Aun has always loved food and travel, passions passed down to him from his parents. This foundation, plus a background in media, pushed him to start Chubby Hubby in 2005. He loves that this site allows him to write about the things he adores--food, style, travel, his wife and his three kids!