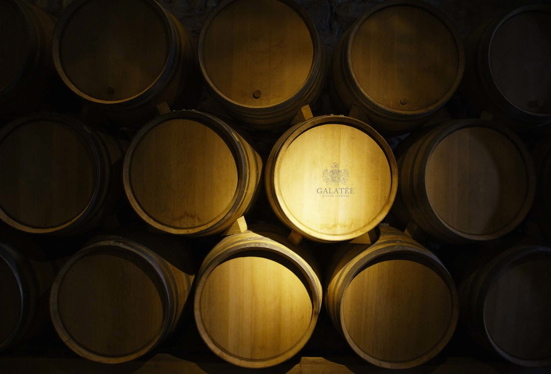 Ms Galatée Faivre comes from a family of winemakers and merchants, and grew up among the vineyards in Southern France. She has been a chief wine maker, consultant and wine critics for the past 15 years in France on the most famous French wine regions, and her family has been making or selling wine since the 1830s.
When I received the invitation for a tasting of her handpicked wine, available exclusively in Hong Kong, I attended with a sense of curiosity plus a touch of skepticism. After all, wines are aplenty in Hong Kong from all over the world, including those from great vineyards, and there are certainly plentiful wine retailers all around the city – why Galatée?
When I arrived, Mr Jifan Li from Galatée took us through a tasting of three wines from Ms Faivre's current selection of French Grands Crus, that she has labelled under her own brand Galatée – Divine Ivresse. Mr Li, together with Ms Winnie Lo from Galatée's local partner Id Vin, explained that Ms Faivre works closely with carefully selected boutique winemakers and vineyards in Bordeaux and Burgundy to ensure that these Grands Crus are perfectly turned out. These wines are likely treasures that may never have been uncovered if not for Ms Faivre, who then takes these wines, labels, brands and markets them.
There are two or three collections each year, and each collection is made up of six wines, all of which are selected for their particular ideal balance of consistency with nature's divinity as decided by Ms Faivre.
Wines are only available on their online boutique, with delivery within Hong Kong. Mr Li explained that Hong Kong was selected as the first market for their global launch because Ms Faivre sees that increasingly, the center of gravity for wines is shifting from London to Hong Kong.
The price of each bottle on their online store ranges from HK$800-2000 (around US$100-250) – not a necessarily small sum. Drinkers of wines in this sort of range would, presumably, be a wine connoisseur to at least a certain extent. So I had to ask – why would the people of Hong Kong choose Galatée's collection, how is Ms Galatée Faivre's renown among wine drinkers and connoisseurs in Hong Kong?
Ms Lo then further explained that since their launch late last year, they are in the midst of increasing their marketing and promotion efforts, and hope to increase the awareness of Galatée's special haute couture collection of wines in the local market.
I departed the session thinking that this sounds like a really interesting concept and approach – a selection of the best wines from the best wine growing regions of the world, handpicked and delivered. The question is, will Galatée be able to convince the people in Hong Kong to choose them?
All wines are available from Galatée's online boutique, and are currently available at a special opening discount of 15%, with delivery within Hong Kong.
Above image is courtesy of Galatée

Charmaine considers gluttony the most beautiful sin, and enjoys exemplifying it as she goes about her daily activities. Luckily for her, she currently lives in Hong Kong, the purported greatest city in Asia for everything to do with food (it's a close fight with Singapore, where she was born and bred). These days she can be found (over)eating, thinking of what and where to eat next, and attempting various recipes in her kitchen.