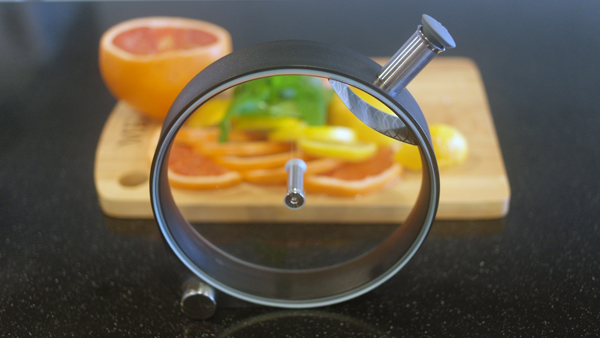 Please indulge me for the next few paragraphs as I show off my latest toy. The Porthole, the sexiest infusion vessel known to man, is one of those products that you absolutely have to get for no other reason than its general gorgeousness. I'm an absolute sucker for great design, and this piece of kitchen porn I got off Kickstarter was well worth the one year wait.

The Porthole was initially designed for the Aviary, Grant Achatz's award-winning cocktail bar in Chicago, as a "time-lapse" infuser- a cocktail vessel that allows you to both see and taste a drink's evolution. Inspired by a scene from the Polish film The Fabulous World of Jules Verne, it's supposed to evoke the portholes of a steampunk submarine, and act as a window into the fantastic and the liquid. Designer Martin Kastner was persuaded by admirers to manufacture the Porthole for commercial sale, and I was lucky enough to be introduced by a friend to his Kickstarter campaign.
Words really don't do this thing justice – it's a magnificent triumph of design.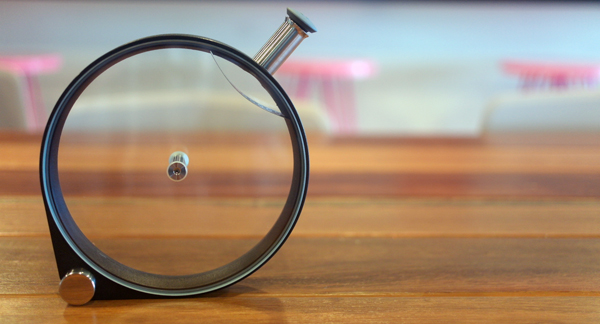 Using the Porthole is ridiculously easy. After lying it flat on a surface, the round glass panels on each side can be removed with the help of a hex key (which comes with the thing), allowing you to fill the vessel with the ingredients you'd like to use for infusing. Propping it up, you can then pour the liquid you'd like to infuse through the narrow spout with the help of a funnel. A set of detachable stainless steel filters of different densities lets you control the amount of residue you like in your drink. Beyond that, your artistic and alcoholic ambitions are limited only by the circular shape of the Porthole and your imagination.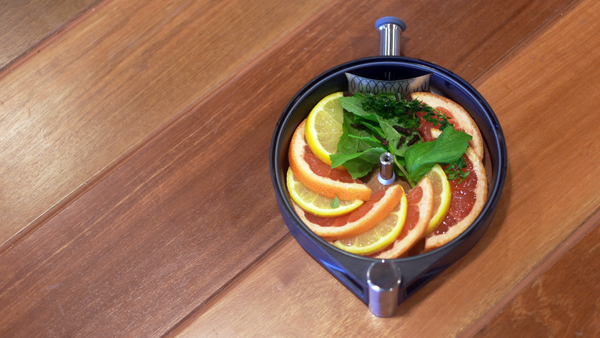 When I first used the Porthole to make an impromptu office pick-me-up with grapefruit, lemon, herbs, and a shot of gin, I'll admit that the taste of the cocktail wasn't the largest priority – though, as expected, it got more herbal with each pour as the mint, thyme and cloves really seeped into the soda and gin. Most importantly (to a shallow materialist like me), I just absolutely loved how all the ingredients looked.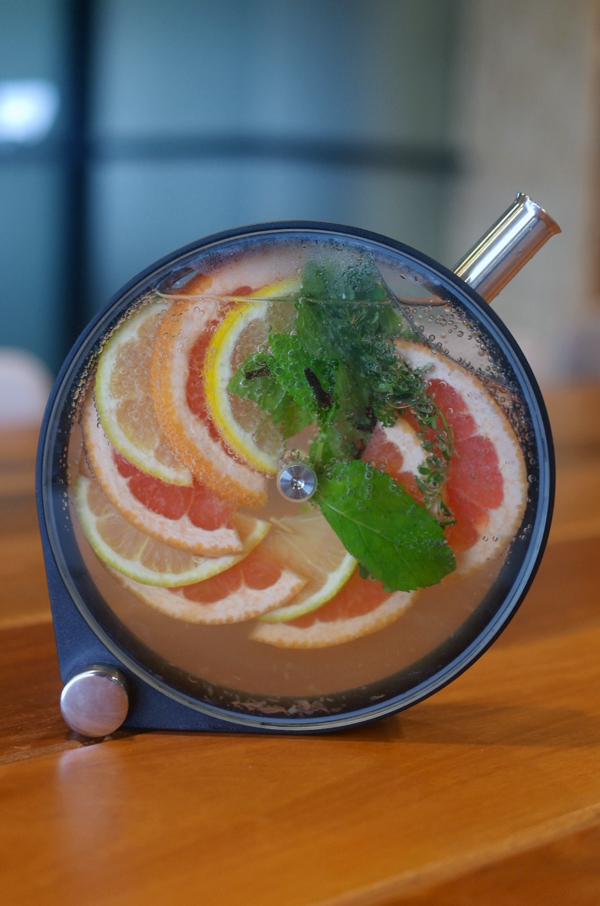 There's nothing overly complicated or functionally groundbreaking about the Porthole, but really, that's besides the point, isn't it? It's a gem of a conversation piece and a dramatic addition to any party. I can't wait to try making other liquids with it – salad dressings, teas, marinades, and more.
The Porthole retails for US$99 at the Crucial Detail online store.
Brandon Chew's first memory is of him eating chicken rice at the dining table of his parents' old flat. His second memory is of him politely asking for, and receiving, a second helping of fries at KFC, which taught him two things: manners gets you places, and fries are the most awesome food known to man. Brandon has just returned to Singapore from New York and is happily exploring the food scene here.