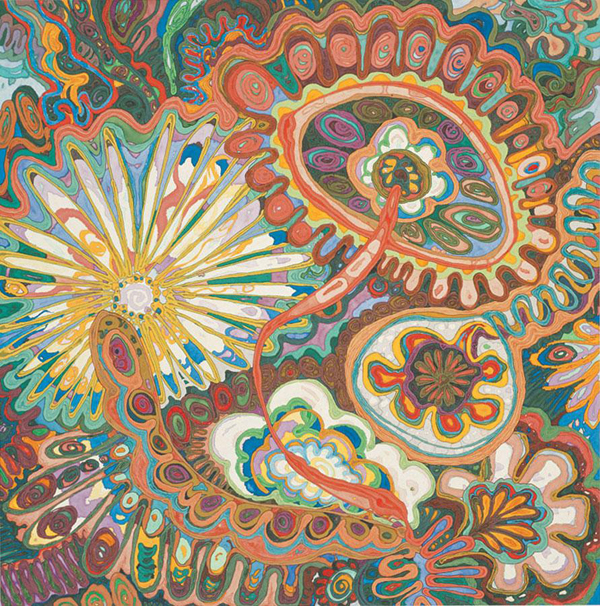 I had the opportunity to meet with You Si in Shanghai, China at an art gallery event. I was talking in a group that kept expanding and suddenly I found myself talking to a lively Chinese man with an infectious smile and lots of stories to tell. We established early in the conversation that we both used to live in New York and then we bonded over shared memories of the "city that never sleeps." As it turns out my new cocktail companion was You Si, a Chinese artist who had moved to New York and lived there for more than two decades but had in recent years moved back to China to live in Shanghai. When I asked, "is any of this work yours?", he replied, "no, none of this is my work, I am a guest tonight just like you."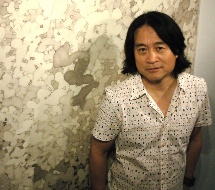 I was intrigued and wanted to know more about this impish man's work and asked him what kind of art he was doing. You Si pulled out his iPhone to show me some photos including one that was a work in progress. It's hard for me to explain my reaction – I felt something. It was abstract, yet organised…living, yet still…and it grabbed me in a way that I couldn't ignore. I had to know more. After meeting You Si at the gallery event that night, I was able to visit his home studio in the Pudong area of Shanghai to see and talk more about his work. You Si is regarded as a national treasure in China as he is one of China's children that have studied in China, travelled overseas to hone their craft, and then returned to China to share the cultural wealth.
When I ask Beijing-born You Si why he went to New York after studying at an art school in the Anhui province of China, and thereafter returned more than two decades later, he explained that he had gone to New York to explore the new and that it had changed him and immeasurably transformed his work. "But then, I am Chinese and so I always knew one day I would return," he said with a smile. I asked to see You Si's work pre-New York and he pulls out some scrolls with classic black Chinese brush strokes and calligraphy on rice paper. As I see this, I wondered aloud that this is so different compared with his current work. You Si replies, "yes it is. New York inspired me. I began to see colors and shapes in the world differently."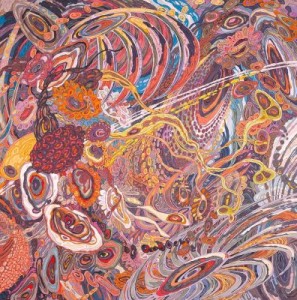 This transformation that happened in New York is clearly reflected in his body of work over recent decades. From afar they resemble abstract, graphic shapes and swirls. But close up, one can spot the feathers of a bird and the shape of an amoeba, or the fronds of a plant. These natural objects mesh seamlessly together to make a kaleidoscope of colors and shapes that is like nothing the art world has ever seen. When I ask You Si to describe his work, he says "it's organic, inspired by the world around me."
Over the years, You Si's works have found their way into various high profile collections in China as well as permanent displays in renowned museums and galleries such as the Melbourne National Museum. He frequently exhibits in Shanghai and Beijing as well as on the international stage in cities in Australia, as well as in New York and San Francisco. He is in an incredibly productive phase right now, he tells me, and plans to have an exhibition in Shanghai in November featuring his most recent work.
You Si starts each new work with a rough pencil outline on rice paper of what he sees in his mind's eye and then brings it vibrantly and dramatically to life through colour that is applied with ink droppers. He is, in fact, a painter that doesn't paint – literally, no brush is involved in the work. The result is a style that is unmistakably You Si.
Joanna Hutchins is a culinary travel blogger based in Shanghai, China.. In 2009, Joanna founded Accidental Epicurean, a culinary travel blog focused on Asia. Joanna is also a contributor to CNNGo, Look East magazine, SE Asia Globe and Two magazine.