Brunch has always been a tradition for me. From the early days after university, after a too late night out – we used to go to a place called Joe's in NYC and get these amazing Belgian waffles.  And then later when I was married…just a relaxed way to ease into the day after a lazy morning. In Istanbul we used to go to grand old hotels and enjoy the luxurious brunch spreads of various cheeses, olives and breads.  And nowadays in Shanghai, it's become a traditional as well because it is a common time where everyone can get together no matter what stage of life…a mixture of singles, families and such. And while brunch is about gathering together to share a meal, let's not forget the most important part – the FOOD!
Where I live now in Shanghai, there are a great many places offering weekend brunch, so it can be hard to choose when faced with all the options. After much careful "research" (I love this job!), I present to you a well edited list of the best places to enjoy brunch in Shanghai.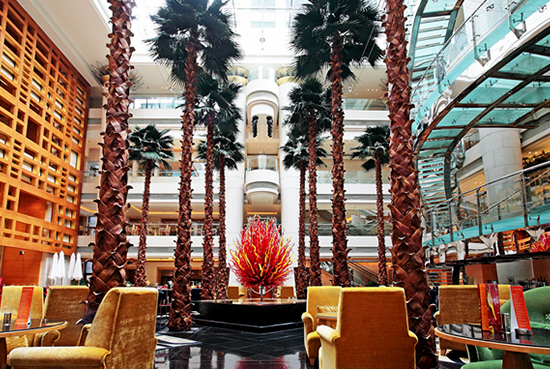 Best Decadent Champagne Brunch
While there are no doubt a great many hotel brunch spreads in Shanghai, the most extravagant is definitely the champagne brunch at The Stage in the Westin Hotel. From foie gras, caviar and beef fillet to peking duck, a massive shellfish bar and risotto served from a hollowed out wheel of parmigiano reggiano, it's the epitome of 5-star decadence. Service is attentive with nary a empty champagne flute in sight.
The Stage
1/F, The Westin Bund Center
88 Henan Zhong Lu
Tel: +86 21 6335 1888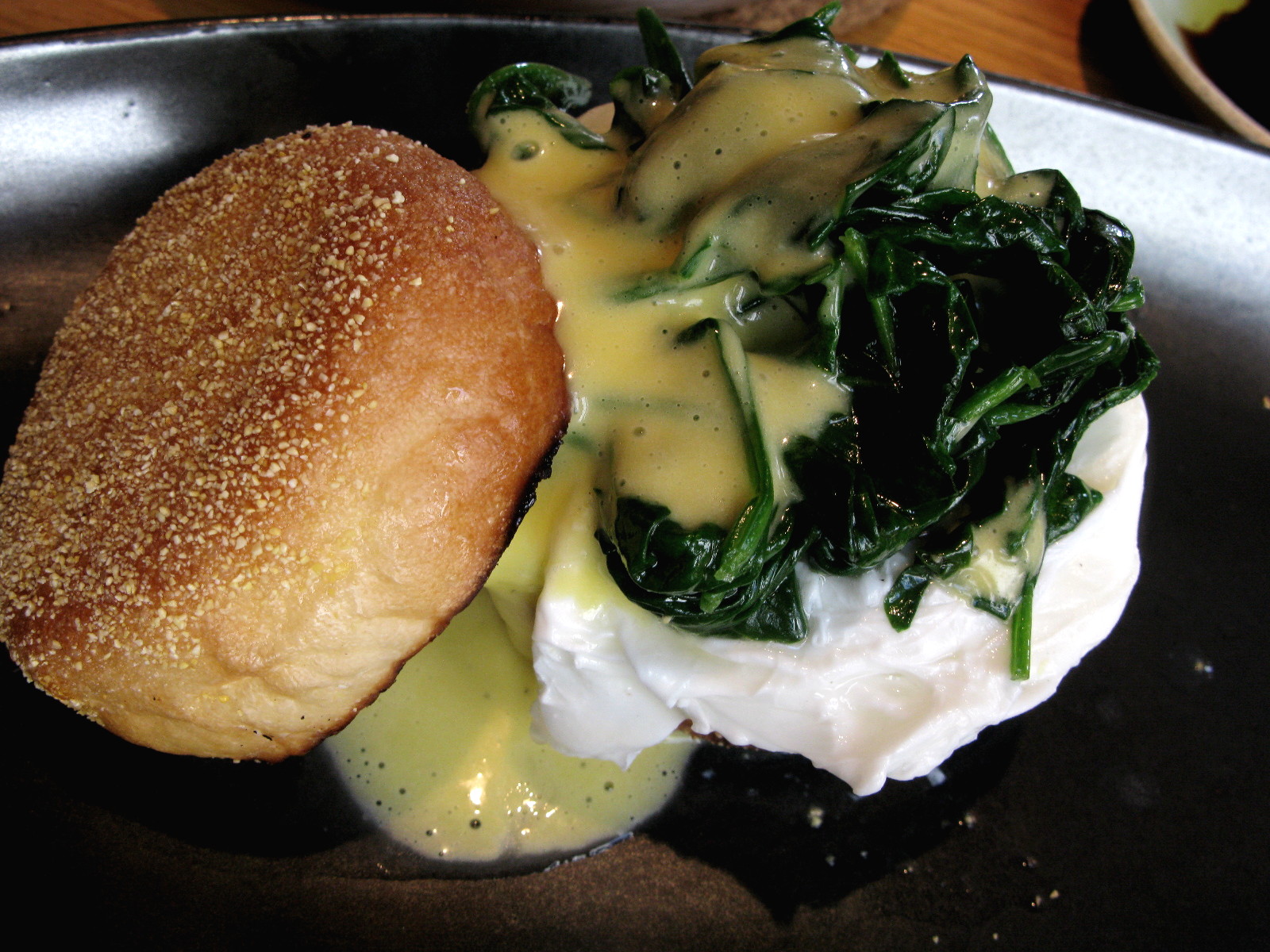 Best Casual Brunch
On the other end of the spectrum is Mr. Willis – an Aussie comfort-food inspired menu focuses on simply prepared dishes relying on super fresh ingredients. The venue is made even homier as it is furnished with some pieces directly from Willis' home. The entree sized salads are some of the best in Shanghai and there are a variety of egg dishes like chorizo filled omelets and poached eggs. My favorite dish, in fact, is the poached eggs with hollandaise. The only thing that's not relaxed and casual is that because it's very popular, you must make a booking, or you could end up waiting over an hour.
Mr. Willis
195 Anfu Lu
Xuhui, Shanghai
+86 21 5404 0200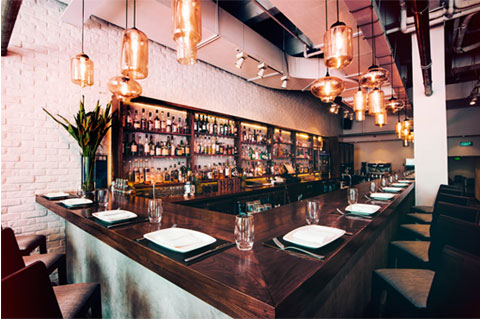 Best Foodie Brunch
If Madison reminds you of New York, it's probably because chef Austin Hu hails from the famous Gramercy Tavern in New York City. Hu's also brought the locavore concept from the US as well – sourcing only local Chinese ingredients – something no other high-end Western restaurant does in Shanghai. The burger with cheddar, tomato and saffron aoli is famous here. But I tend to prefer breakfast-y things for brunch – so I often order the Scrambled Eggs with Puff Pastry and Mixed Mushrooms. If I am feeling really decadent, I order the Chili Biscuits – homemade buttermilk biscuits with chorizo sausage gravy. And no matter what you order, you really cannot leave without having a side of the duck fat french fries.
Madison
Building 2
3 Fengyang Lu
(near Huaihai Zhong Lu)
Tel: +86 21 6437 0136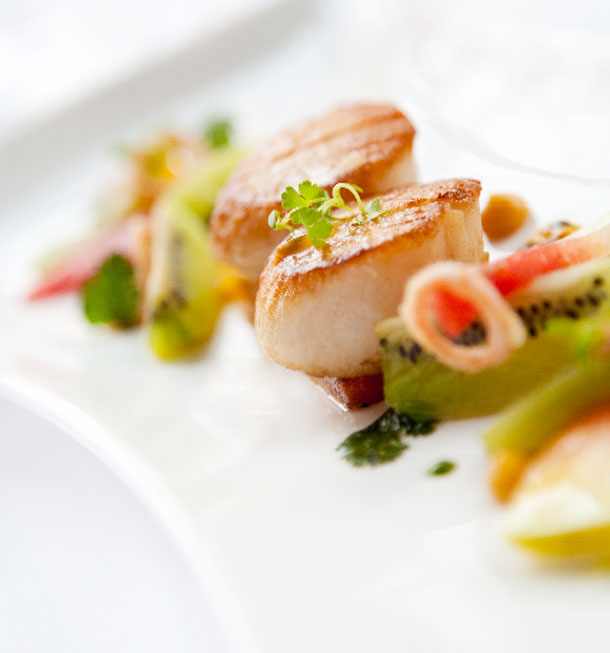 Best Brunch with a View (and a Killer Wine List)
At Bund 22, sits Napa Wine Bar & Kitchen. Here, the concept is to pair the food with the wine – instead of the other way around. Despite the name which conjures images of Northern California, the menu is European in orientation. While the menu is extensive,  I think the seafood is especially good – try the crab cakes or grilled scallops. And definitely ask the waiter for a wine recommendation – this is one of the few places in Shanghai where the staff is knowledgeable about wine. Another, albeit non-brunchy, favorite of mine is the duck filled agnolotti with a light butter sauce.
Napa Wine Bar & Kitchen
Bund 22
22 Zhongshan Dong Er Lu
Huangpu District
Tel: +86 21 6318 0057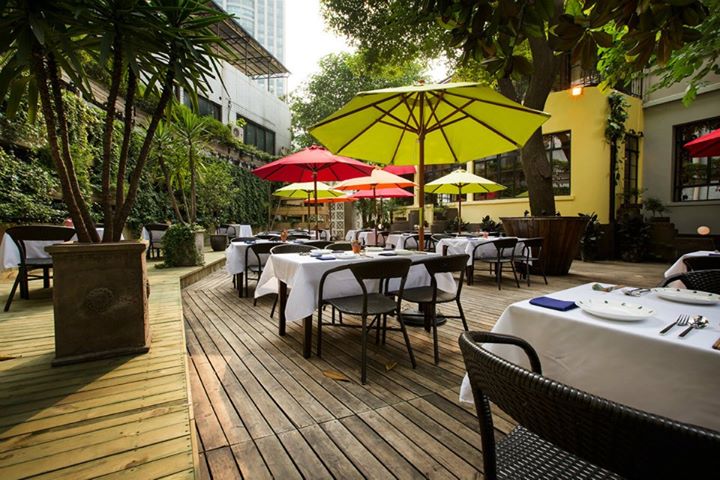 Best Al Fresco Brunch
Featuring one of the best terraces in Shanghai, El Efante also doesn't disappoint with the Mediterranean menu. I cannot get enough of the premium Iberico Ham here. Another favorite is the Sexy Croque Monsieur. And the Seafood Paella… and the juicy Lobster Rice… I could go on and on. The key point is that this Catalan-born chef, Willy Trullas Moreno, is a longtime Shanghai darling – he's been cooking here for over ten years and in a city where very little survives the test of time, Willy's sustained success is evidence of his incredible talent when it comes to Mediterranean (and in particular Spanish) cuisine.
El Efante
20 Donghu Lu
(near Huaihai Lu)
Tel: +86 21 54048085
So gather a big ground of friends and family this weekend – because brunch is always more fun with more people – and celebrate Sunday in Shanghai with brunch.
Joanna Hutchins is a culinary travel blogger based in Shanghai, China.. In 2009, Joanna founded Accidental Epicurean, a culinary travel blog focused on Asia. Joanna is also a contributor to CNNGo, Look East magazine, SE Asia Globe and Two magazine.