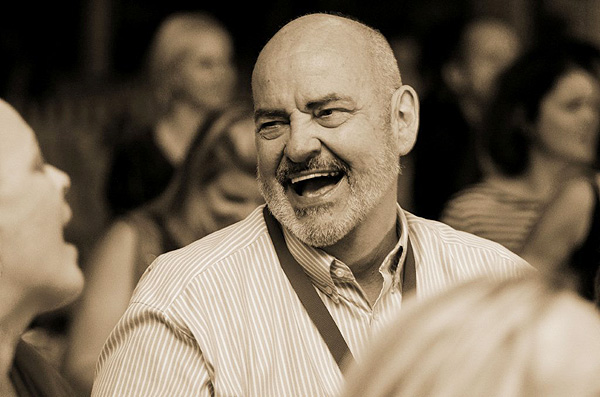 Last year, my wife S and I attended the Noosa International Food & Wine Festival. It was, as we reported, the most laid-back, coolest, happiest food and wine festival we've ever had the pleasure of being at. This coming year, I'm very excited because the Festival organizers have invited me to come back as a participant. I'll be speaking on a panel and taking part in a cooking competition.
The Noosa Festival is ten years old this year. That's pretty cool and pretty amazing considering its very humble beginnings. To tell you more about the origins of the festival and why it's the coolest food and wine fest down under, I asked festival founder Jim Berardo if he'd mind being interviewed for this site. He kindly agreed. Below is our little Q&A session.
Aun: Hi Jim, I wanted to ask if you been involved with the Noosa festival since the beginning? And if you were, what was it like back then?
Jim: Yes, Greg O'Brien and myself began the Festival from scratch. Initially it was a way to say thank you to all the wonderful local producers and growers who supplied the restaurant and to celebrate the culinary reputation of Noosa and the many world class chefs who made Noosa their home. Please see History of Festival on our website as it gives you the full perspective of the last 9 years of the event. http://www.noosafoodandwine.com.au/history/
In year 1 of the Festival it was principally held at the restaurant which was converted into a day time auditorium seating 100 people for seminars on food/wine and hospitality topics. At night it became the location for degustation dinners of the visiting chefs. There were more presenters than punters at the first Festival ! There were nearly 40 contributors and 60 patrons – for a total 100. Compared to our 9th year 2012 where we had over 26,000 attend – a massive growth.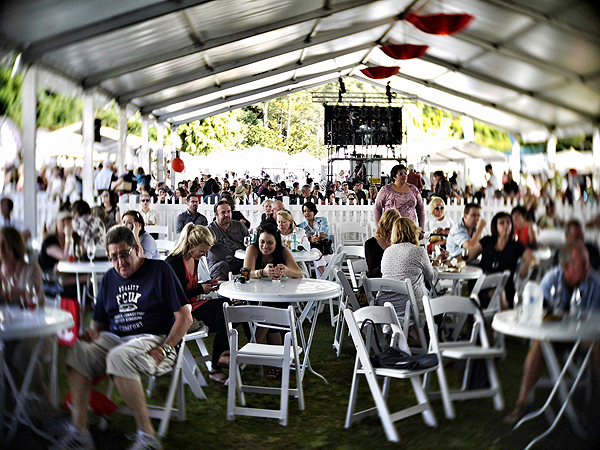 Aun: Over the past decade, are there any moments or meals that stand out as truly memorable or special to you?
Jim: Going back to the first Festival, on the Sunday everyone was taken by bus to a Goat Farmstead where we created a mini market with local producers and held a beautiful lunch in the middle of the paddock and spoke about sustainable produce. Family of owner/operators of the Farmstead were classical musicians and topped off the day with a concert. A spectacular end to the first Festival and a moment that even today everyone speaks about. N.B we also learned that Nubian Goats can jump… one hour after all the lunch tables were set and before the guests arrived, we turned our backs for a moment and realised that 2 goats were walking along the tables wrecking all the table settings!
Every Qantas dinner we have held with S.Pellegrino World's Best Restaurant chefs has been an absolute standout and memorable evening. This year I'm pinching myself that we not only have one but two Qantas Dinners with the worlds' best chefs cooking at them.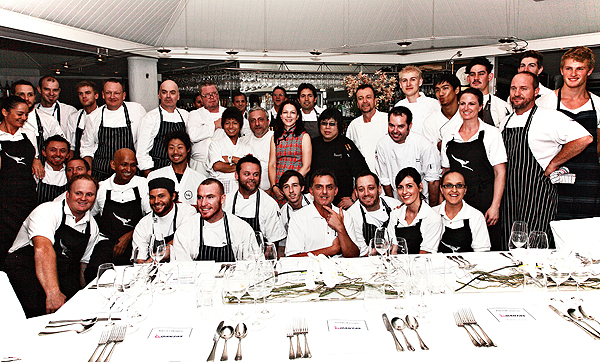 Aun: What have been the toughest challenges getting the festival to where it is over the years?
Jim: Funding! It is very expensive to stage an event of this magnitude. We put a great deal of effort, time and money into stylising the event. Everything from the grounds to the marquees and the expansion of the location of the Festival becomes a challenge. The Event has established a reputation as one of the most refined and prestigious festivals in Australia and even the world so the way we present the Festival is paramount to us.
Aun: Why and when did you decide to make the festival more international?
Jim: One of the key elements of the event's success was to keep it fresh and evolving, so we started with a local focus and moved onto regional, then State, then national and naturally next to international. Also, Noosa and the Sunshine Coast has evolved into an amazing international destination and it was naturally fitting to take this Festival to that level. We made the name change to "International" 2 years ago. Planning for the 2014 event is well underway and will have a much larger international component to it.
Aun: Are there any specific events or meals you're most looking forward to this year?
Jim: I have got to admit that I'm really looking forward to the Gala Opening evening – we are doing a world first with an event called Edible Music where dining patrons will receive a box of canapés created by 10 of the world's best chef and then eat them after the respective chef does a theatrical cooking demonstration in sync with an Aria performed by a full orchestra. Not to mention the 2 Qantas degustation dinners presented by the S.Pellegrino's World's Best restaurant chefs nd our brand new Seafood Feasts on the Beach (to be held in an over the sand marquee in the middle of Noosa Main beach).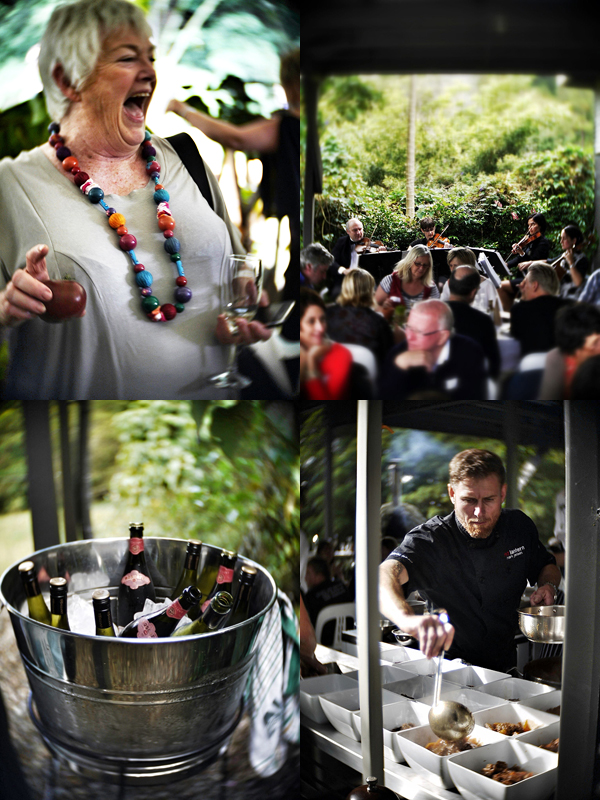 Aun: Having attended last year's festival, one of my big takeaways was that everyone—chefs, other speakers, and attendees—seemed to be having a great time. What is it about your festival that creates such a relaxed, joyful atmosphere?
Jim: It's easy, the Festival has become a "chefs" festival in that every chef that comes to Noosa all go back to their roots of cooking… every chef that attends, whether celebrity chef or local chef, roll up their sleeves and cook. We bring the chefs to the people and they are all accessible. But most of all the NIFW is a party for the contributors and patrons alike … its hard not to smile when you're having fun!
Aun: Are there any chefs that are still on your wish-list to appear at the Noosa festival that have not yet made an appearance?
Jim: There are and always will be because we like to identify new talent and highlight existing and past talent to celebrate all things food and wine. Not all of the top celebrity chefs in the world, because of their cooking styles, would suit the Noosa model.
Aun: And if you had an unlimited budget to create one crazy, dream, gastronomic event, what would it be?
Jim: I would bring in a celebrated chef from every country in the World and have them present a signature dish from their country to everyone and truly create a the World's Best feast.
Aun: I'm curious. You're an American. So, how did you first decide to move to Noosa? Can you tell us that story?
Jim: May of 1981 was my first visit to Noosa. I walked out to Noosa National Park and looked along Noosa Main beach and instantly fell in love and said 'one day I'm going to live here'. In 1998, I left New York (Columbia Presbyterian and Cornell Medical Centre) for a new life–of running restaurants.
Aun: For people that have never been to Noosa, how would you describe it?
Jim: It looks like Rodeo Drive meets Mykonos but with flavours of Paris, London and New York.
Tickets for the Noosa International Food & Wine Festival events are already on sale. Please check out the official site here. I wholeheartedly recommend this if you have some free time in May for a truly awesome foodie vacation. And if you do come down, please say hi!
Aun has always loved food and travel, passions passed down to him from his parents. This foundation, plus a background in media, pushed him to start Chubby Hubby in 2005. He loves that this site allows him to write about the things he adores--food, style, travel, his wife and his three kids!