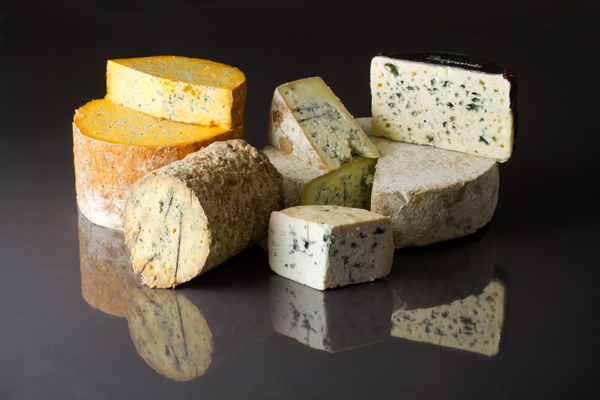 Classified is a chain of several European-style casual restaurants in Hong Kong that I visit regularly for lunch with friends or to happily while away a solitary hour or two with tea and a slice of their delicious carrot walnut cake. It's part of the Press Room Group, which counts other popular restaurants including The Press Room and The Pawn in its portfolio.
The menus at Classified comprise a nicely curated selection of comfort foods. Several items are particularly outstanding. The burger, which comes with a juicy beef patty and English bacon, melted cheese and a crispy-on-the-outside-fluffy-on-the-inside sesame-studded bun, is a firm favourite of mine; as well as the organic beef lasagne. For breakfast, the Croque Madame comes with a nicely done egg and is a delicious savoury start to the day. I do have to say I've been rather underwhelmed by their salads (both the chicory and poached egg one as well as the grilled chicken salad) though – on the occasions that I've had them, the salads tasted of separate distinct components that happened to be put together in a bowl, instead of the hoped-for medley of complementing flavours you'd expect in a good salad.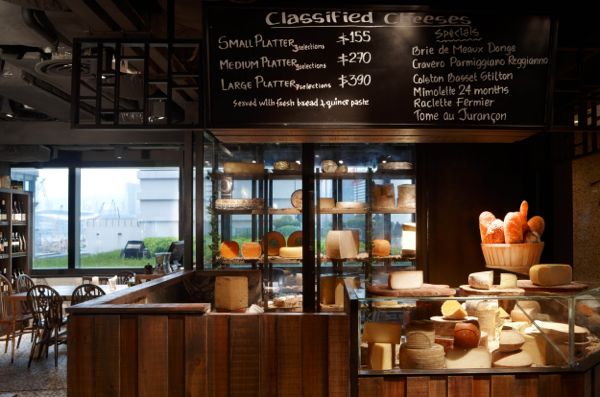 They also have, in each store, an extensive cheese selection from two well-known cheese fromagers and affineurs – the Bordeaux-based Jean d'Alos and Britain's Neal's Yard Dairy. Cheeses are from several countries in Europe including France, Spain and Holland, and customers choose from the selection to form an attractively laid-out cheese platter complete with bread and crackers to have in the restaurant, or take away a selection of the most tempting ones to enjoy at home.
Recently, they also started conducting cheese classes – termed Cheese Masterclass and I was pleased as punch to have had the opportunity to attend one recently at the Classified in Sheung Wan, with J in tow.
Instructor Celine Watine is Classified's resident cheese specialist, and she explained to the class of 18 that this is her second class with Classified since she arrived in Hong Kong last year to take on the job (sidenote – What A Job! to taste cheese for a living!). The inaugural class had focused on the impact of terroir on the taste of cheese; and this class is all about the blue cheeses, some of which are popular and well known such as the Stilton and several of which are not commonly found in Hong Kong.
At the start of the class, Celine first gave an introduction about cheeses and then talked at length about the ten cheeses that we will explore and taste. She explained that the cheeses on each of our plates are arranged from the softest to the strongest to ensure our palates will not be jaded by the strong ones before we've tasted the softer ones; and that the cheeses are deliberately chosen to feature a variety of textures and milks. Basically, the three key factors are terroir (climate and region), the animal (cow, goat or sheep) as well as the affineur (a cheese specialist who matures and ages cheeses to its optimal perfection). These three come together to create the uniqueness of each cheese.
Diving deeper, many other myriad aspects affect the final cheese, including whether the milk (it may not be that obvious, but a good cheese naturally begins with a good milk) is pasteurised or raw, whether animal or vegetable rennet is used, and the process of maturing the cheese, which some affineurs and connoisseurs consider a symphony of art and science.
And what gives a cheese its unique blue? Celine explained that a specific mold, penicillin, is added, which then "eats" the calcium of the cheese and causes the unique blue mold and gives the cheese the creamy mouthfeel.
Now, for those who like having wines with their cheese, a general rule of thumb is that cheeses and wines from the same region go well together. The only exception? If it's a blue cheese – as they tend to be a lot more pungent and distinct, so you may want to try wines of the sweeter variety such as a Moscato or port, which cut better through the innately pronounced notes of the blue cheese.
A good blue cheese at its optimum maturation and thus, taste, will clearly display a homogenous mold with its blue veins, and taste and feel rich, fat and buttery. If the cheese has not reached its ideal state, it may be white or chalky and be slightly acidic. A blue that is past its prime is overly crumbly, may smell of ammonia, and the mold's natural blue veins could become faded as well.
Since I love all kinds of cheeses, especially the pungent and soft ones including blue cheeses, it was great to get to know more about how cheeses are made and the multiple variables and complexities involved. Celine did a good job of describing the origins, creation and the peculiarities of each cheese and patiently answered questions from the group. The better known cheeses featured that night were the Roquefort, Stilton (considered the King of English cheeses) and Gorgonzola; and rest included the Spanish Picon Bejes; the Bleu d'Auvergne, a mild cow's milk cheese; and Strathdon Bleu from England.
I must say though, that after about three-quarters way into the tasting of the ten cheeses, the cheeses started to taste not terribly different! Clearly, I'm no cheese connoisseur, and have a lot more to learn about the fascinating world of cheese.
Most of us still had quite some cheese leftover from the tasting, and we brought them home to enjoy over the next few days. To lengthen the shelf life of each cheese, Celine recommended that each piece is individually cling-wrapped before putting them in the chiller section of the fridge, but even then, they're best consumed over the next couple of days and definitely within a week.
For people who live in Hong Kong, Classified offers a cheese delivery service every Friday, and the selection changes monthly.
Both images are courtesy of Classified.

Charmaine considers gluttony the most beautiful sin, and enjoys exemplifying it as she goes about her daily activities. Luckily for her, she currently lives in Hong Kong, the purported greatest city in Asia for everything to do with food (it's a close fight with Singapore, where she was born and bred). These days she can be found (over)eating, thinking of what and where to eat next, and attempting various recipes in her kitchen.