One of the  great things about New York City is that you can eat at the bar counter at many great restaurants.   As I travel a lot for business, I often end up in some cities during the weekends with no business meals. And that, my friends, is a real luxury indeed.
I enjoy walking around, discovering or re-discovering old neighbourhoods in any city.  In particular, I love to walk into a good restaurant to have dinner at the bar.  No reservations needed.  And the best thing is that you can watch everything and everyone from the bar, while having a drink and hopefully, a fantastic meal.
Recently, while in New York City, I walked into Gramercy Tavern, in the Flatiron district of Manhattan. Under chef Michale Anthony (and owned by Danny Meyer, the famous NY restauranteur of the Union Square Hospitality Group), the Tavern has become a New York institution, known for its creative and consistent New American cuisine served in a casual and lively atmosphere. It has been a long time since my last visit and the Tavern has not lost its magic.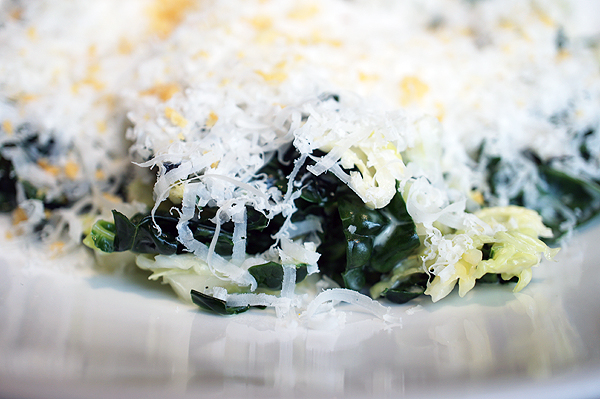 I had a light but spectacular meal and some amazing wines. First, I started with a kale and cabbage salad (pictured) that was crunchy and delicious (why can't we find this particular type of kale in Singapore?).  The great thing about Gramercy Tavern is that you can order wine in small, tasting portions. With the salad, I had a fantastic French white, a 2001 Viognier from Chateau Grillet, in the Rhone Valley. It is so rare to find a Chateau Grillet served by the glass that I just had to try it.  It was lightly floral and nicely mineral. It was a perfect accompaniment to the earthy salad.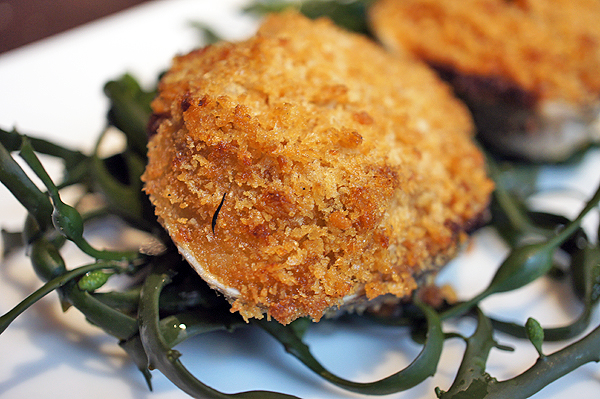 Thereafter, I tried the baked Long Island clams (also pictured), which I had with a very nice glass of Chablis.  On the whole, it was a light and leisurely meal at the bar on a Saturday afternoon, and I think I drank more than I ate.  But – that is exactly what I consider a good meal! And by the way, if you feel like having your meal at the table, then you better ensure you make reservations in advance. Of course, you can also arrive early and wait in line to try your luck.
Gramercy Tavern
42 East 20th Street
(between Park Avenue South and Broadway)
New York, NY10003
Tel: +1 212 477 0777
www.gramercytavern.com

Maroj Alliax sleeps better on an airplane than on terra firma. Maroj keeps himself sane during his many business trips by checking out nice restaurants and food places when abroad. In his student days, Maroj worked as a waiter in restaurants and went to cooking school briefly in Paris. He likes to cook for friends but has less time to do that now because of the travelling. He has not given up the idea of running a restaurant one day.