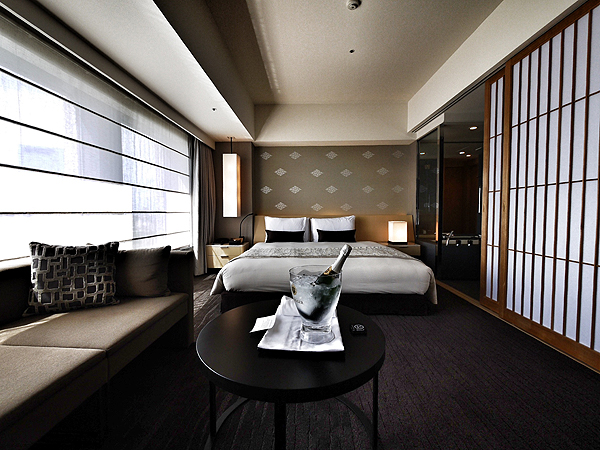 Choosing a hotel in a big city is always a tricky thing. Do you choose style over substance or substance over style. Do you choose convenience over cost? Do you choose a hotel with great F&B outlets or just something with a comfortable room, preferring to eat and drink elsewhere? If the city has multiple great neighbourhoods, how do you decide which one you want to stay in? All hard questions and for each traveler, what qualifies as the best hotel is entirely subjective. For me, right now, my favourite place to stay in Tokyo has to be the Capitol Hotel Tokyu.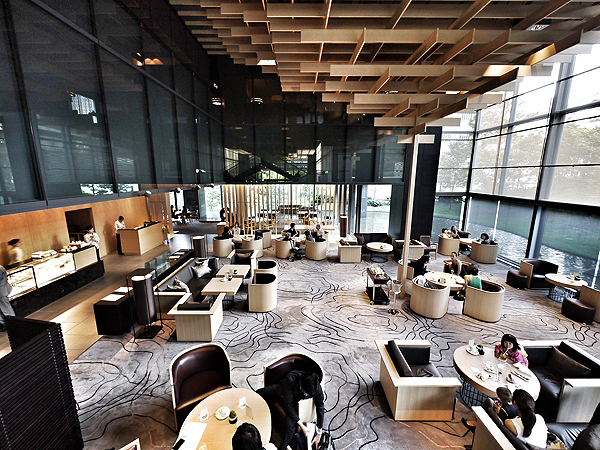 I'll be honest. On our previous trips to Tokyo, my wife S and I never considered staying in the Akasaka – Nagatacho districts. Despite being pretty much smack-dab in the centre of the city, the neighbourhoods that we tended to visit on trips to Japan's capital were Shinjuku, Harajuku, Shibuya, and Meguro in the western part of the city, and Ginza, Maranouchi and Roppongi towards the east. Accordingly, we almost always picked hotels in one of these areas, which would allow us easy access on foot to favourite shops, restaurants and cafes. The only problem with that plan was that crossing the city from east to west (say from Daikanyama to Maranouchi) or vice versa was, because of the distance and inevitable subway transfers, often a real pain in the tuckus.
On our last trip to Tokyo, S and I were graciously invited to check out the rebuilt and revamped Capitol Hotel Tokyu. I had wanted to stay there since it reopened in October 2010. I'm fans of both architects who worked on the rebuild, Ed Tuttle and Kengo Kuma, so I was really excited to see the property. My only reservation was that the site was in Nagatacho, next to the Prime Minister's residence and surrounded by embassies–a great location if you're a visiting diplomat, but not so great (I had thought) if you're a tourist. I'm glad to say that I couldn't have been more wrong. The Capitol Hotel Tokyu sits over the intersection of 4 subway lines–there's direct access to the stations from the hotel's basement so you never even need to leave the property. Given that the hotel is located in pretty much the heart of the city, getting to almost every cool, trendy neighborhood is only a few stops away. Which means that, if like me, you plan to visit places on both sides of the city (say Ginza and Omotesando), the Capitol Hotel Tokyu is probably the most convenient place to stay.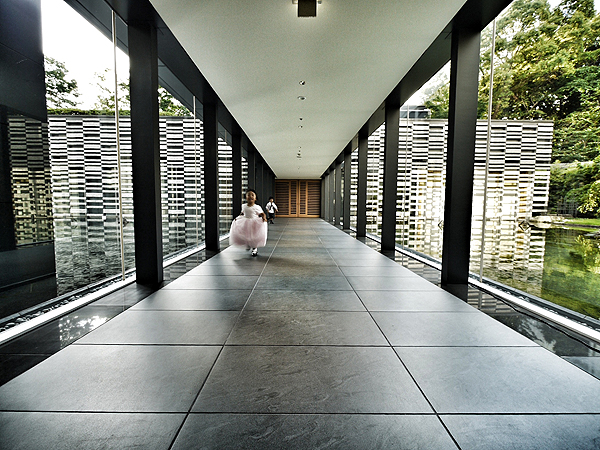 It's also one of the most luxurious. The Capitol Hotel Tokyu is perhaps the finest, modern-luxury, Japanese owned and branded hotel in Tokyo (while there are other famous Japanese hotels in Tokyo, like the Okura, they tend to be more classic and less modern). The hotel itself is beautiful. The lobby has typical Kengo Kuma touches that reflect a very modern yet still very Japanese aesthetic. The rooms are also extremely comfortable. Here too, modern luxury is combined with Japanese interior flourishes in well-thought out and artful ways.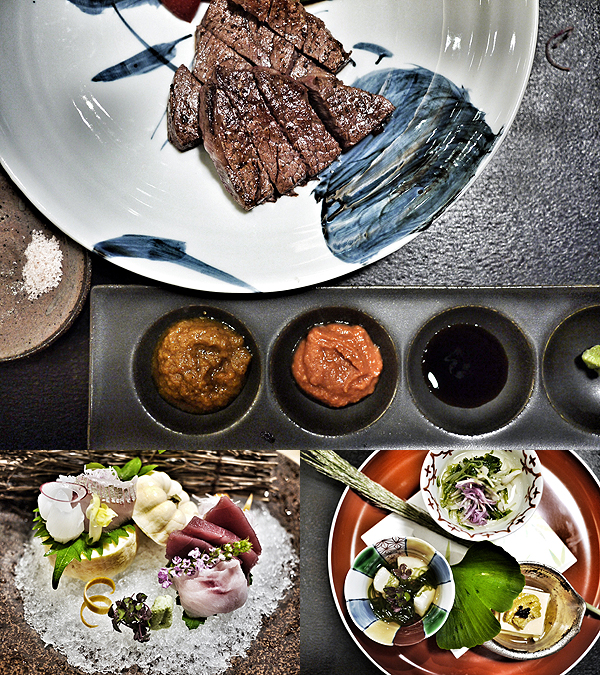 The Capitol Hotel Tokyu has 3 restaurants, a lounge and a bar. We made sure to have dinner one night at Suiren, the in-house Japanese restaurant. As with most hotel Japanese restaurants, Suiren offers a wide range of options, including teppanyaki, sushi and Kaiseki menus. Suiren is a lovely restaurant with a well-hidden private room that provides private access to a beautiful outdoor garden that is linked by a small footpath to Hie Shrine, a historic attraction located next to the hotel. The main dining room itself is quite large, with tables spaced far enough apart as to provide a nice sense of privacy. We enjoyed an amazing menu that combined sashimi, sushi and dishes from the restaurant's kaiseki menu. The food was exceptional. Even if you aren't staying at the hotel, if you're looking for a nice, relaxed, but still chic place that offers a wide range of Japanese foods, Suiren is an excellent choice.

We also had breakfast every day in Origami, the hotel's all-day dining restaurant. Everything we had was fantastically presented and cooked expertly. S became a huge fan of Origami's oatmeal, served with an interesting range of Asian condiments, including wasabi. Origami also serves fabulous pastries and a really special menu of classic dishes, including a super-yummy pork noodle dish that S will be writing about in an upcoming post.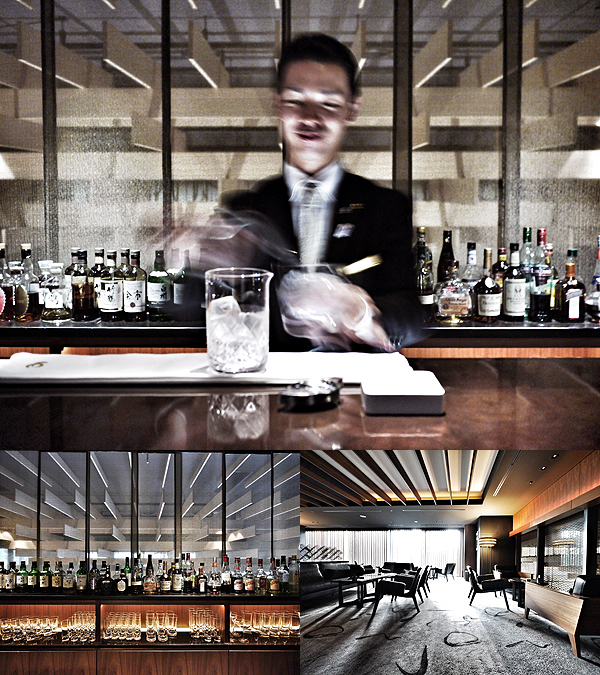 Guests staying at the hotel–and even visitors not staying at the Capitol–should drop into the Capitol Bar for a well-made cocktail or glass of Japanese whiskey. I love retro-chic, masculine yet still elegant, Mad Men-esque bars. The Capitol Bar is gorgeously designed and is the perfect place to chill out with loved ones, friends, and even business contacts in a stylish, relaxed, but still upmarket setting.
Finally, guests at the Capitol will love the fact that one of Tokyo's most historic Shinto shrines, the Hie Shrine, is literally within spitting distance of the hotel's entrance. Very much worth exploring on a quiet morning after breakfast before heading out sightseeing.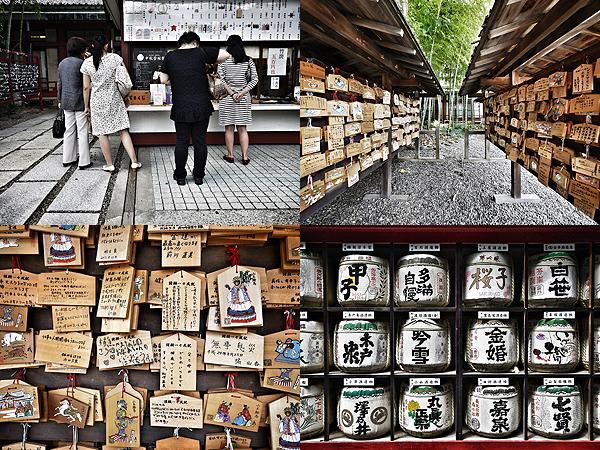 S and I both loved staying at the Capitol Hotel Tokyu. We hope to stay there again in the future. It really is a hotel that so effortlessly combines a surprisingly, super convenient location; beautiful design; modern luxury accented with authentic Japanese touches; wonderful F&B outlets; and really great service. While many–including myself previously–might have written off the Akasaka-Nagatacho area as an area you only stay in when visiting Tokyo on business, the reality is that The Capitol Tokyu is a perfect hotel for well-heeled holiday-makers, who want to run around town during the day, but retreat back to a calm, luxurious oasis at the end of each day.
Capitol Hotel Tokyu
2-10-3, Nagata-cho, Chiyoda-ku, Tokyo 100-0014
Tel +81-3-3503-0109
Fax +81-3-3503-0309
Aun and Su-Lyn were generously hosted by The Capitol Hotel Tokyu.


Aun and Su-Lyn flew to Japan on tickets partially sponsored by Japan Airlines. 
Aun has always loved food and travel, passions passed down to him from his parents. This foundation, plus a background in media, pushed him to start Chubby Hubby in 2005. He loves that this site allows him to write about the things he adores--food, style, travel, his wife and his three kids!