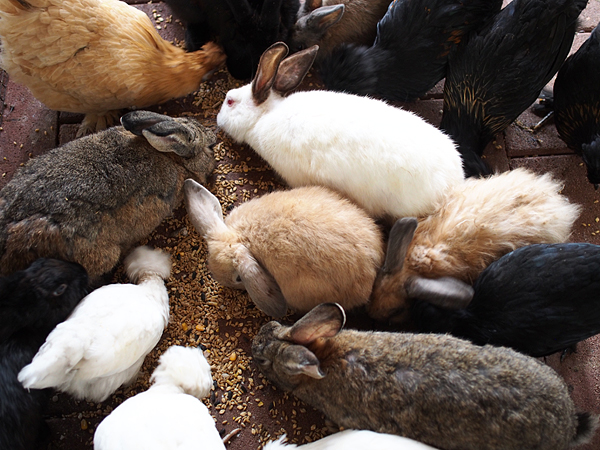 Once upon a time, my wife S and I visited Margaret River, located three hours (by car) south of Perth, Western Australia, on an almost annual basis. In fact, we had some of our best and most romantic holidays there. We'd almost always rent a house or cottage, spend the day visiting wineries, checking out local food producers and end the day with a homecooked meal, washed down of course with a new and yummy discovery.
To celebrate S' and my son T's birthdays in March (their birthdays are three days apart), I decided to treat them and my in-laws with a Margaret River vacation. When I started to plan our itinerary, I realised that the way we used to experience Margaret River simply wouldn't work when you had a three year old in tow. "What are we going to do to entertain T?" I had exclaimed to S. In reality, I needn't have worried.
Margaret River is, it turns out, one of the best places for a family vacation, with tons of activities for kids—from toddlers to teens. During our 5 day trip this past March, every morning, we visited a different kids park, followed by a vineyard lunch, a nap for lil' T during which my father-in-law and I quickly snuck off to a few vineyards, and a visit to a playground after he woke up. Dinner on S' birthday was out but every other night, I cooked for the family.
We also ate a lot of ice cream. There are two amazing local parlors in the region, Simmo's Ice Creamery and Millers. Both have flagship stores with attached playgrounds to keep the kids happy but they also have outlets and distribution all over the region.
As said, there are a lot of amazing kids parks in the Margaret River region, and some of the coolest, like the Yallingup Maze which we deemed a little too adult for our toddler or Xscape at the Cape Fun Park, which was just a little too far away given our lunch plans most days, we just never got to.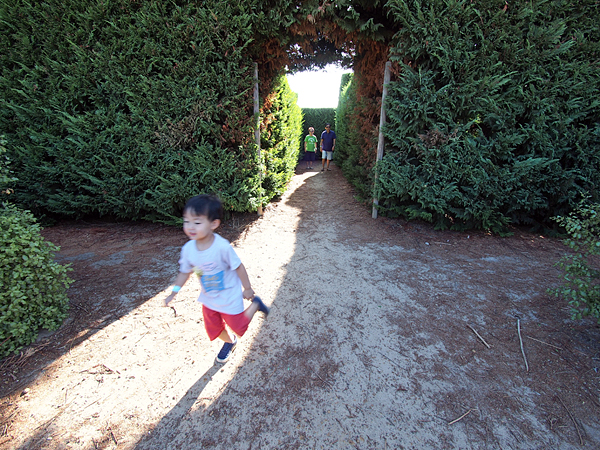 On the second day of our trip, we spent the afternoon at A Maze'n Margaret River. The core of this park is a giant hedge maze. And I do mean giant. We spent probably an hour wandering around in the maze trying to figure out how to get out. In addition to the hedge maze, the grounds also host a mini-golf course and a playground. Since A Maze'n is just a few minutes south of Margaret River Town, I'd recommend having dinner, post play-time, in town. To me, the best restaurant at the moment is Miki's Open Kitchen, a surprisingly chic tempura-based izakaya that offers both counter-dining (facing the open kitchen) or tables for larger groups. Miki's serves fabulous inventive Japanese food that has, in less than a year, become, if you ask local foodies, the #1 restaurant in Margaret River Town.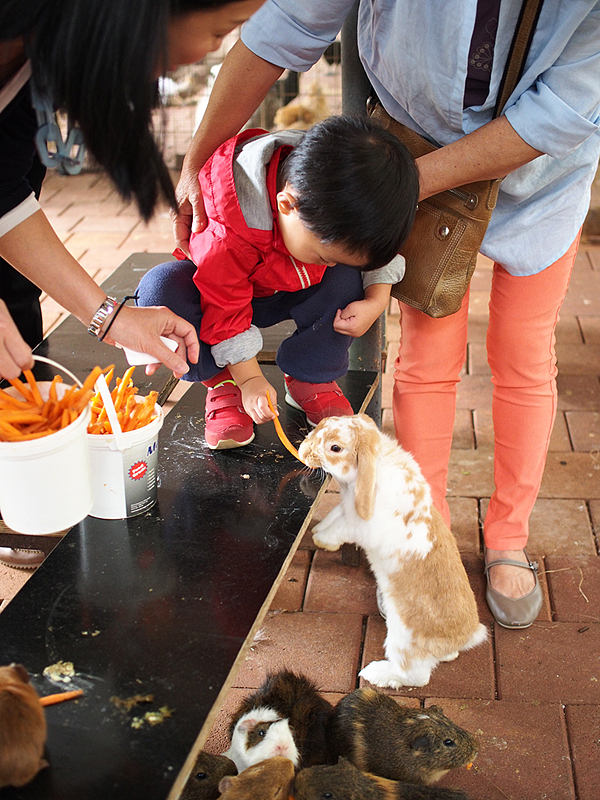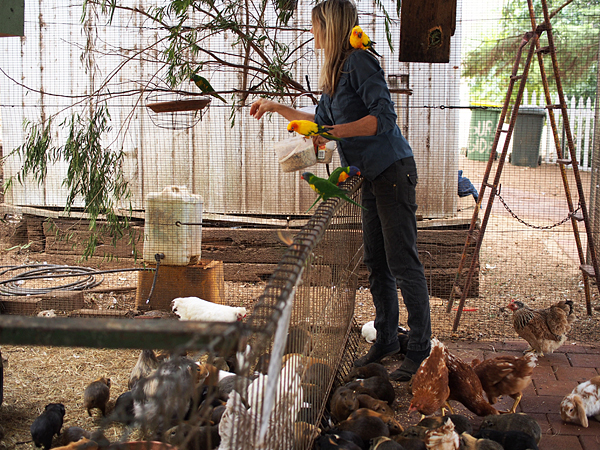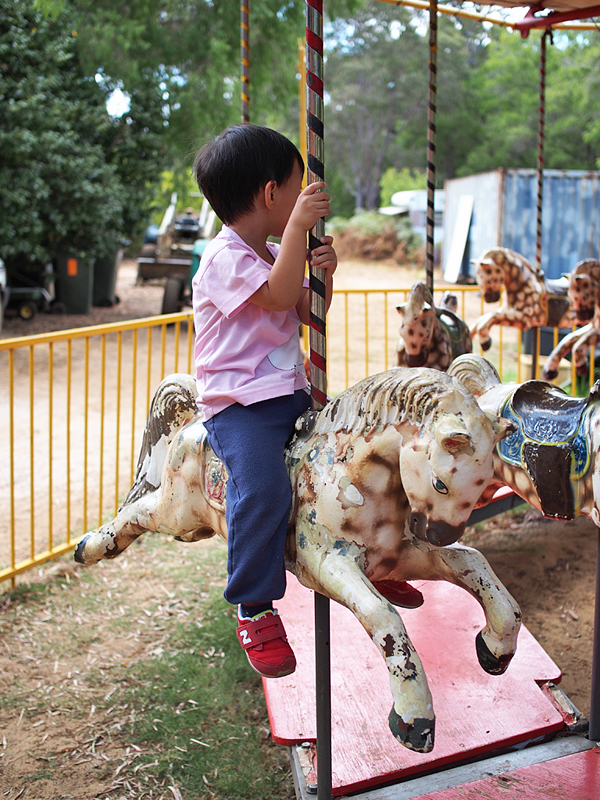 On another day, we spent the morning at Country Life Farm, up in Dunsbourough. This place had almost everything a kid would want: bumper cars; petting zoo; larger animals to feed; huge indoor playgym, carousel; and a bouncy castle. The great thing was that by the time we left the park, T was exhausted. This gave us time, before lunch, to stop and check out an incredible vineyard I was dying to see, Windows Estate. Not only is the estate lovely, the wines, made as traditionally as possible by the very photogenic young Chis and Jo Davies, are exceptional. After just a few sips, S and I decided to send home a case of their Single Vineyard Chardonnay and of their Basket Pressed Cabernet Merlot.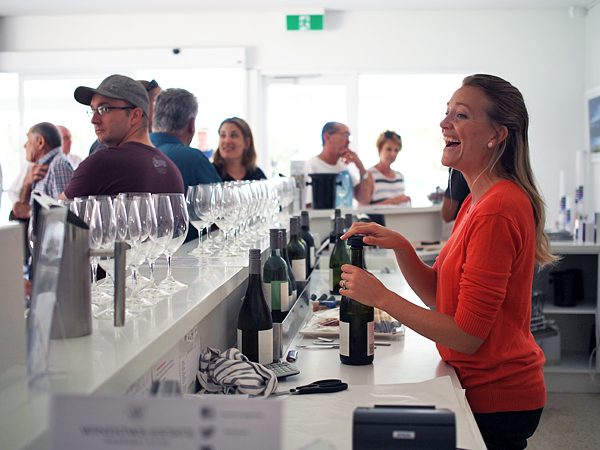 Next door to Windows is another gourmet find worth discovering. Gabriel Chocolate produces exceptional products made from freshly roasted beans sourced from all over the world. Perfect for snacking and even better as gifts for friends back home.
And, right across the road, sits Clairault Wines, which produces very good wine and has an excellent café in which you can enjoy a leisurely lunch. The lunch platters are especially popular and worth having. If you prefer something a little fancier or more substantial, drive a few more minutes south along Caves Road and visit Vasse Felix. Chef Aaron Carr, who helms the vineyard's restaurant, has long been considered one of the very best chefs in the region. Expect innovative fusion dishes made with fresh seasonal produce.
I do need to say, again, that you will definitely need to rent a car for your trip. Get a car with a GPS, or if you have Aussie maps saved on an SD card (like I did) bring your own. The drives, once you get into wine country, are scenic and dotted with places you'll want to stop off at (vineyards, breweries, boutiques, ice cream parlors, etc). You can even do what we did. We convinced T to yell out the sounds that specific animals make whenever he saw one. That meant a lot of "neighs", "baaaas" and "moooos".
Lots more stories from my trip to come. Much more celebrating Australian food with Tourism Australia. To find out more, check out the best of Australian road trips.
Aun has always loved food and travel, passions passed down to him from his parents. This foundation, plus a background in media, pushed him to start Chubby Hubby in 2005. He loves that this site allows him to write about the things he adores--food, style, travel, his wife and his three kids!