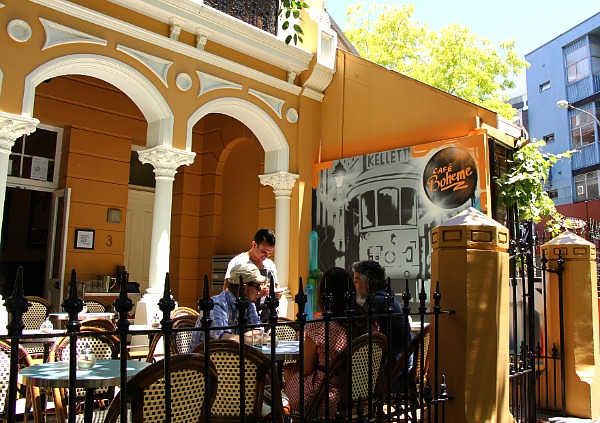 French bistros have a certain charm that lets them exist in a league of their own.  Perhaps it is the embrace of a local restaurant, the assurance of some classical flavours, the moderate prices, or the use of established techniques that stands the test of time.  Great bistros have beautiful pastries, fresh charcuterie, great wine lists.  Café Boheme is one such place.  It is a Sydney newcomer, but it's quickly becoming a favourite among locals.
One street behind the loud and sometimes chaotic strip of Sydney's Kings Cross lies a piece of Paris.  Café Boheme is led by Chef Darren Taylor, a veteran in Australian and international restaurants.  Taylor was part of the team that launched Bilson's restaurant, worked alongside Armando Percuocco at Buon Ricordo, handled the kitchen at Maison Troisgros, and now is running both Darren Taylor Catering as well as the French-inspired Café Boheme.
Dinner is served Wednesday to Saturday, lunch on Fridays, Saturdays, Sundays, and breakfast on the weekends.  Like its name, this bohemian is a flexible being, and no matter what meal you're after, the experience is un plaisir, a pleasure.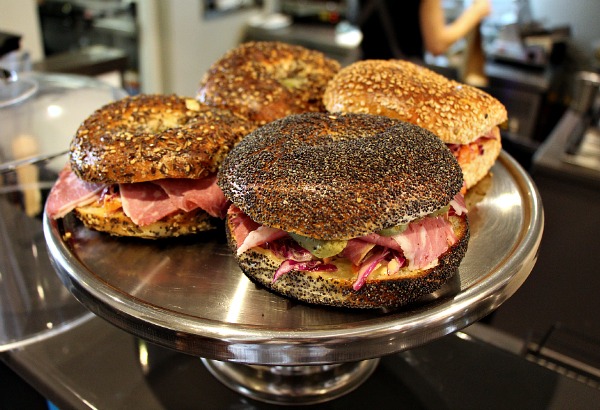 I've popped in for a coffee and a frangipane tart with rhubarb that was the perfect mid-morning treat.  I've also demolished a reuben bagel packed with salty wagyu pastrami.  Dinner is much more elaborate, yet equally satisfying.  Pork rillettes with cornichos and grilled king prawns to snack on; duck pate, ocean trout gravlax, and charcuterie appetizers. The mains of the season include barramundi with artichokes,  duck confit with walnuts, apples, and mint potato salad, scotch fillet with Fleurie jus and parsnip puree, well complemented by sides of lemon and olive oil drizzled broccolini or roast potatoes with rosemary and garlic.
Past the seating area, near the kitchen, is a small section with provisions, for one to purchase goods to take home.  Terrines, sauces, cheese, and some vacuum-sealed meals made by the chef, such as coq au vin or braised beef cheeks bourguignon, to satisfy an appetite for French cooking at home.  Delicious and endearing, the food, the service, and the environment at Café Boheme, make it a good choice for a meal, night or day.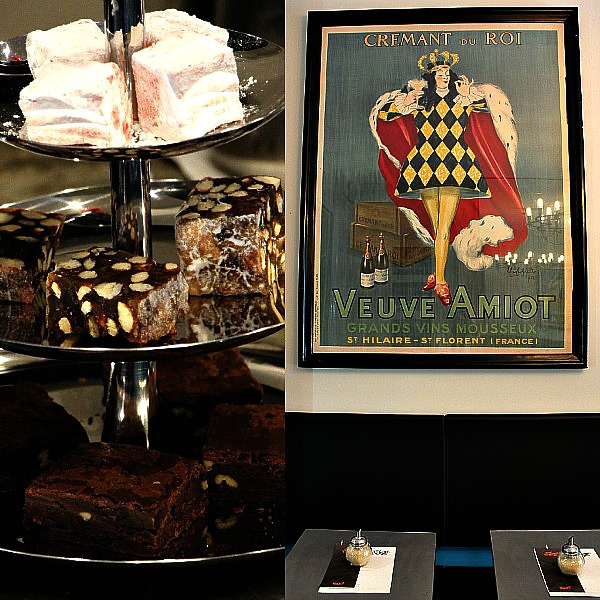 Café Boheme
3 Kellett Street, Potts Point
New South Wales 2011, Australia
Tel. +61 2 9331 0102
www.facebook.com/CafeBoheme

Janice is a girl from Lima, Peru who loves a good cebiche and a glass of dry Riesling. She travels the world (often for food or to check out new restaurants) and lives in Australia. Janice tries to learn about different countries through cuisine, and takes advantage of Sydney's multiculturalism by exploring gastronomy in all of its forms. Grower's markets, wine tastings, restaurant openings, cooking classes, shopping for specialty spices; she's keen to do it all.