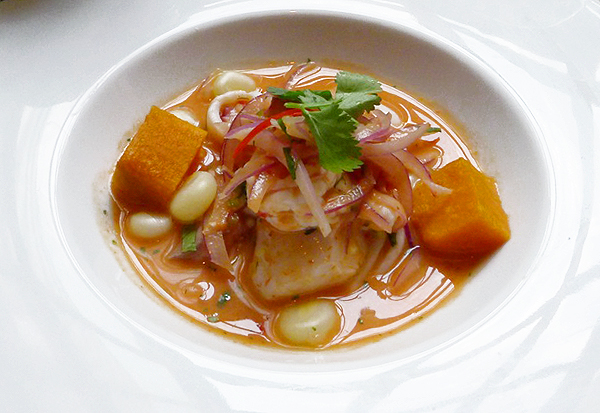 La Mar is a restaurant that I first visited in Lima in the summer of 2009. I remember this place clearly because when I went with my classmates, we very coincidentally ran into other classmates who were also touring Peru at the same time. By that point on the trip, my friends had brought me to so many restaurants that I had already recognised Peru as an undiscovered gastronomic haven: they have over thirty types of corn and so many kinds of fruit that I had never encountered. Not to mention a huge number of stunning fusion dishes, a direct result of Peru's many immigrant cultures. La Mar has restaurants throughout Latin America and has recently started expanding into the USA.So, a while back, when I read about a branch of La Mar opening in New York, I knew I had to head there the moment I moved to the city. The early reviews were mixed, with several people complaining about the inconsistent service (which was not my experience at all). The one thing that all the reviews agreed on, however, was how amazing the cebiche was. And they were so right!
La Mar's cebiche (also sometimes spelt as ceviche) is fresh, and sour with a distinct spicy kick. Now, I'm usually no big sashimi fan…I would typically only eat tuna and swordfish because they have firmer textures but for some reason, I absolutely love cebiche. I love how the lime cures the fish perfectly so that the edges are just cooked. La Mar's version comes with big chunks of high quality seafood. The cebiche is also accompanied by a leche de tigre (lime juice, fish, and hot pepper) marinade, red onion slices, sweet potato and corn bits.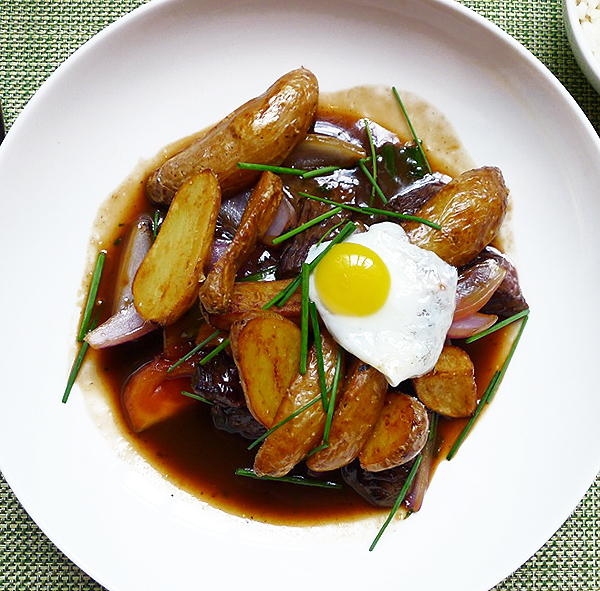 Lomo Saltado, stir-fried beef with tomatoes and onion chunks and finished with vinegar, is another staple in many Peruvian restaurants. If that sounds Asian-influenced, it is. Peru has a huge immigrant population and some of the food has obvious Chinese and Japanese roots. They even have 'Chifa's (say it out loud – It sounds like eat or fried rice in Chinese) eateries that serve authentic Chinese cuisine. La Mar's version uses steak cubes that are cooked just right: pink, tender and juicy on the inside and nicely grilled on the outside.
I highly recommend La Mar if you want to experience a little bit of Peru in the Big Apple. If you're on the west coast of the USA, they also have a branch in San Francisco.
La Mar
11 Madison Avenue
New York, NY 10010
USA
Tel: +1 212 612 3388
www.lamarcebicheria.com

Jeannice is a world traveller and eater. She has lived in Chicago and Madrid (as well as Miami and Yellowstone National Park, albeit for much shorter periods) and has recently moved to New York City. Like many Singaporeans, she seeks out the best places to eat when travelling as recommended by locals, friends who have previously visited the city or a simple online search.