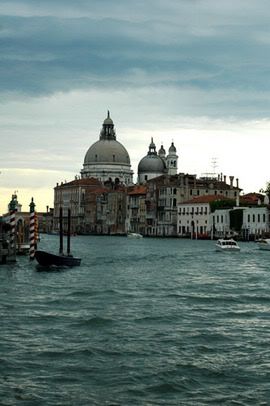 It's been rather odd day, weather-wise, today. It's been both sunny and dark and cloudy and sunny again. Right now, we're back to cloudy. It actually looks like it might pour at any moment, which would suck.
I spent the early morning–before work–checking out the market area near Rialto. I can't describe just how beautiful all the fresh produce here is. Stalls and stalls of the most delicious looking fruits and vegetables, meats and cheeses, and seafood. I wish I had a kitchen here, so I could buy everything and cook it up. The above are just a few quick snaps from the market. Sadly, the only thing I ended up buying was a small basket of fragolini (tiny wild strawberries), which I brought for my colleagues to try.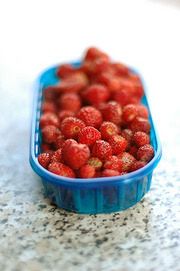 They were super-sweet and delicious. Wonderful eaten as they were, I couldn't help but close my eyes and thick of a dozen different ways to incorporate them into pastries and other desserts.
Aun has always loved food and travel, passions passed down to him from his parents. This foundation, plus a background in media, pushed him to start Chubby Hubby in 2005. He loves that this site allows him to write about the things he adores--food, style, travel, his wife and his three kids!