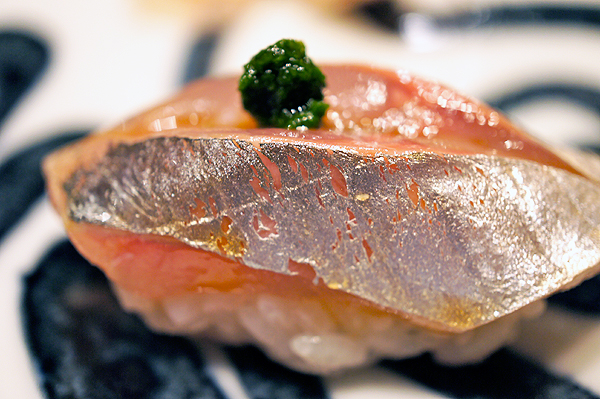 I was very fortunate to be in Tokyo recently, at the height of the sakura season. But the highlight of my visit was not the blossoming sakura but the simply sublime sushi at Kanesaka in Ginza. You may know that the well-known Shinji at Raffles Hotel in Singapore is actually a branch of Kanesaka in Ginza.  I thought I should go straight to the mother restaurant  in Ginza to check out the Kanesaka experience.  I had a fabulous time and I would certainly make another visit, this time with my family.  Some of my friends declare that Shinji  in Singapore is better but I think one cannot beat the feel of actually being in Ginza itself.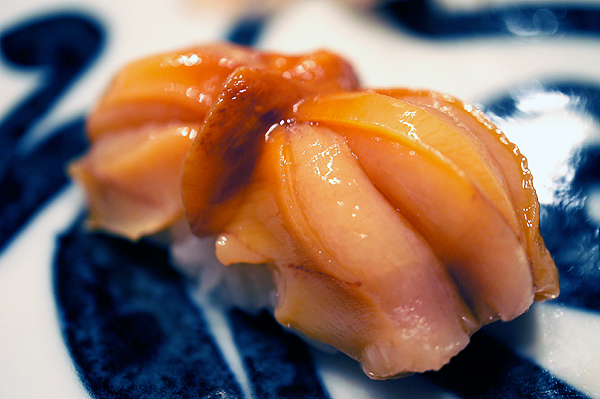 Like many famous sushi restaurants in Tokyo, Kanesaka is tucked in the basement of an ordinary commercial building and does not look particularly impressive from the outside.  But once I descended the stairs and settled into the very small dining room, I had the cozy feeling of being in the chef's home.  I chose the smaller of the two lunch menus but I could hardly finish the twenty something items that were served.  The sushi chef who served me had actually worked at Shinji in Singapore.  He spoke good English and kept me entertained with his insightful commentary about the various dishes.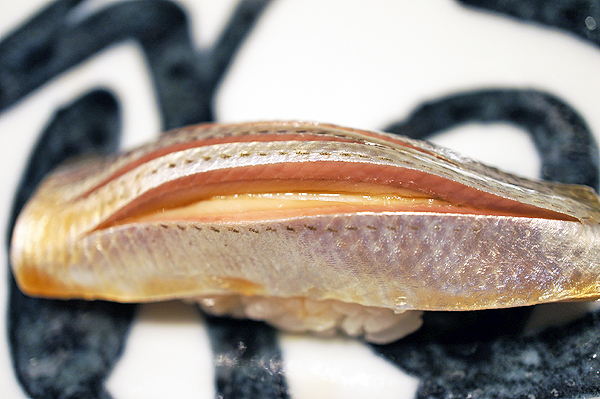 I am not going to describe every dish I had at Kanesaka because that will take the mystery and magic out of the experience. But here are some highlights.  The menu began with  an ice-cream-like Hokkaido uni served on thinly sliced sweet cuttlefish.  This was followed by abalone and octopus steamed with sake and seaweed, which was soft and succulent. Then came slices of mackerel, which I was told was aged for three days in a "secret" sauce.  After this, the chef took out a huge Hokkaido scallop and served me just two slices. It was very crunchy and sweet.  I wish I could have had more but then came the sushi, in rapid succession. The highlight was three different types of tuna: lean tuna, which was red and shiny, followed by medium fatty tuna and then a very marbled fatty tuna. It was like a vertical tasting of tuna! The climax was the uni sushi (I can never have enough of uni) I also enjoyed the horse mackerel, served with chives and also the unagi. Actually, frankly, everything I had at Kanesaka was subtle, sublime and superb, and I would certainly return the next chance I get.
Sushi Kanesaka
Misuzu Building
8-10-3 Ginza, Chuo-ku
Tokyo 1040061
Telephone:  +81 3-5568-4411

Maroj Alliax sleeps better on an airplane than on terra firma. Maroj keeps himself sane during his many business trips by checking out nice restaurants and food places when abroad. In his student days, Maroj worked as a waiter in restaurants and went to cooking school briefly in Paris. He likes to cook for friends but has less time to do that now because of the travelling. He has not given up the idea of running a restaurant one day.