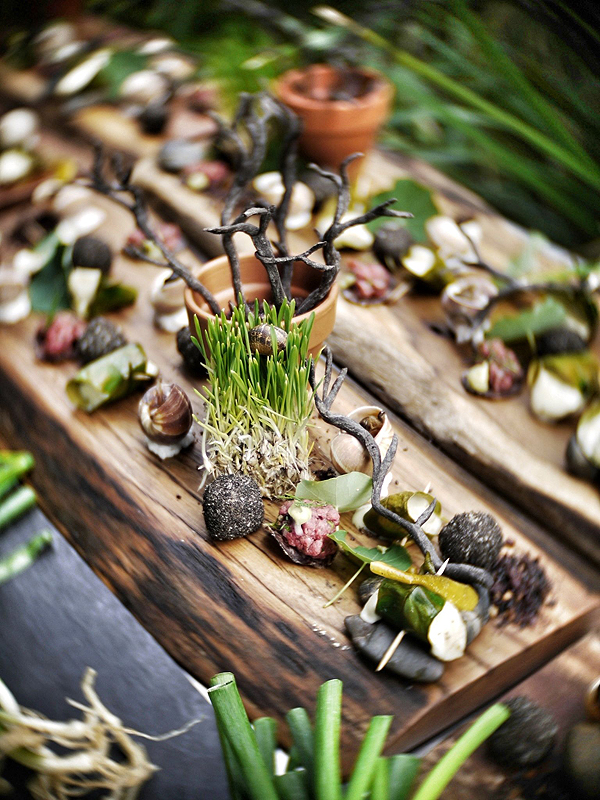 My greedy, gorgeous wife S and I have been to many food and wine festivals, in many different places, over the last decade and a half. We've attended festivals as speakers, as working journalists and as members of the public. Some festivals are rather high-brow. Others try hard to connect with the everyman. Many others fall in between, offering a mix of small, exclusive (which means expensive) dinners coupled with affordable experiences that can accommodate large crowds. This can be a hard formula to get right, and many festivals are still struggling to find the right balance. A few others, however, seem to have discovered the magic formula for food festival success.
A few weeks ago, S and I found ourselves attending such a festival. Not only has the Noosa International Food & Wine Festival (held in the small holiday/retiree town of Noosa on Queensland's Sunshine Coast) perfected the balance between luxury and accessibility, it's done so with a laid-back sense of humour that is utterly infectious. Before Noosa, I had never attended a food and wine festival in which everyone–the chefs, producers, participants, even the festival staff–seemed to be having so much fun. And for that alone, I would definitely consider going back again and again.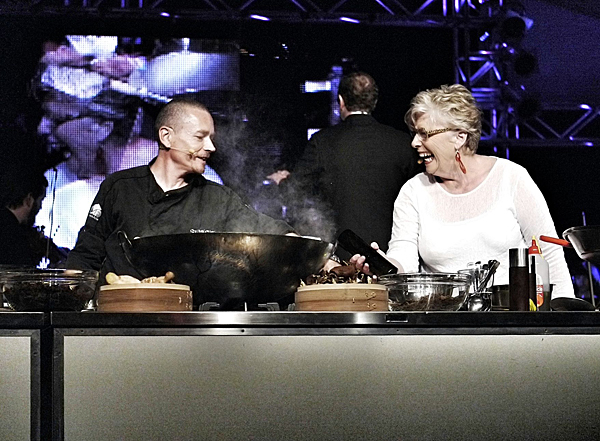 The festival took place between 17-20 May 2012. On the first day, which was a Thursday, there were only two events, a lunch at midday and in the evening, a concert followed by dinner. S and I had flown in that afternoon so we missed the lunch but were quite excited to attend the opening evening event, titled The Cook, The Chef and The Orchestra. I have to say, it was quite a spectacle. On stage, the Queensland Virtuosi were being conducted by Guy Noble, whom I had never heard of before but am now a huge fan of. Guy is a conductor, a stand-up comedian and a radio presenter. He not only conducted the orchestra, which was accompanied that evening by famous flautist Jane Rutter, but also emceed the evening, telling jokes and interacting with the two guest chefs–Maggie Beer and Simon Bryant–who were cooking in time to the well-chosen musical numbers. I have to admit that prior to the show I was a tad skeptical about the concept of chefs cooking on stage to live music. But by the end of the show, I was up on my feet alongside many others, giving all the performers a standing ovation. It was one of the funniest, most enjoyable performances I have ever had the pleasure of attending.
The following day, S and I took off on a Sunshine Coast Food Trail. We had chosen the Hinterland Food Trail for several reasons: we liked the idea of seeing some of the real Queensland countryside; we had read that a special farmers' market, offering samples of local produce would be set up; Stephanie Alexander, one of S's food heroes, was attending and giving a talk; and we were promised banjo music–what can I say, I'm a sucker for bluegrass. In addition to the Trail that we went on, there were two others, an Asian Food Trail and a Seafood Afloat Trail. Concurrently, there were also a slew of themed lunches, including one featuring the winners of Australian Masterchefs Season 1, 2 and 3, happening that day. But we were really happy with our choice. We were going to have lunch at a gorgeous, remote luxury B&B called Freestyle Escape, with food cooked by four very talented chefs: John Barthelmess, Martin Duncan, Mark Jensen and Cameron Matthews.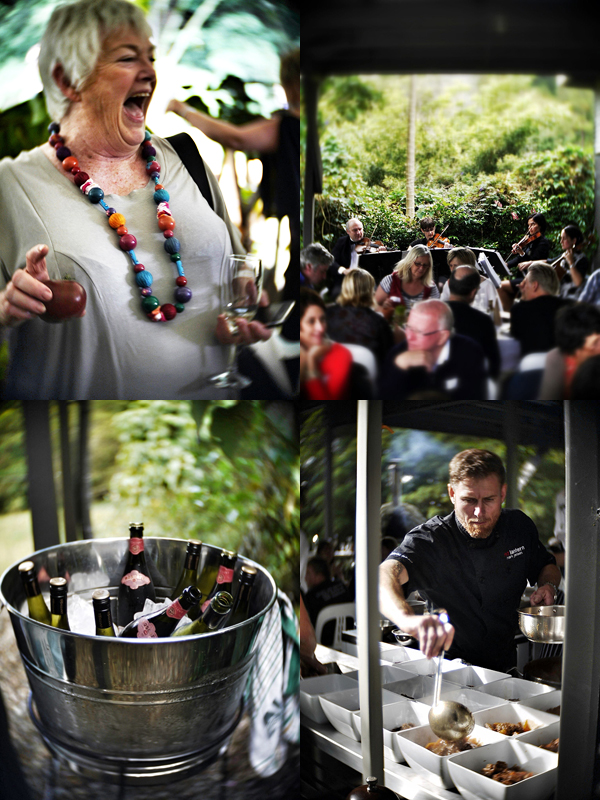 The Hinterland Trail was super fun. We first stopped for mimosas, snacks and, yup, you guess it, banjo music! After that, we jumped into some SUVs and drove up a steep dirt path to get to the specially built farmers' market. It's actually hard to describe the quality of the produce. It was simply sensational. We were especially enraptured by all the fresh fruits and vegetables, and especially the varieties of specific produce. After "sampling" to our hearts' content, we were offered a tour of the pretty amazing orchard and gardens on the Freestyle Escape property, as well as a tour of their guest cottages. Then we had lunch.
We were very lucky. S and I scored seats next to Stephanie Alexander, who is one of the nicest, most knowledgeable and inspiring people we've ever been lucky enough to meet. Lunch was also very good. The outstanding dishes were an awe-inspiring platter of appetizers prepared by Chef Cameron Matthews of The Long Apron at the Spicers Clovelly Estate in Montville, Queensland, and a braised oxtail by Chef Mark Jensen of Red Lantern in Sydney. The photo at the top of this post is Chef Matthews' starter. It was truly an exceptional work of culinary artistry. Not only was everything gorgeous, it was all equally delicious.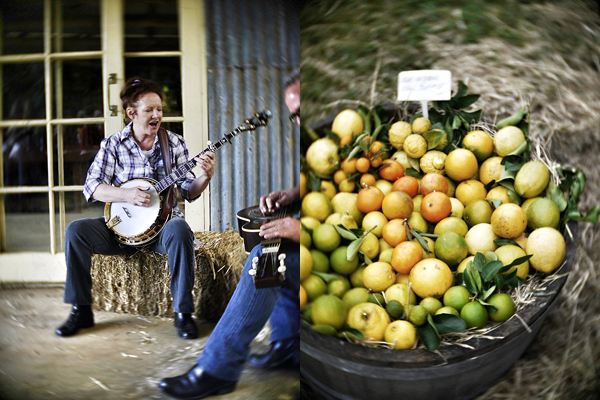 That said, Mark Jensen's oxtail Bo Kho was the single greatest thing we ate that afternoon. This rich, umami, Vietnamese oxtail stew was simply sensational. It was so good in fact that one of the first things I did when S and I returned home from this trip was to grab our copy of the Red Lantern Cookbook and look up the recipe. And boy, let me tell you… it's one strange-ass recipe. But it tasted so damned good that no matter how odd it was, I just had to make some for myself (which I have done and which I will blog about in a few weeks). But I'm digressing.
In addition to the wonderful food, we were also entertained by a live string quartet and fortified with a never ending parade of wonderful New Zealand wines.
That afternoon, we took a bit of a rest because we knew we'd be stuffing our faces again, at a dinner featuring Chef Teague Ezard and one of his ex-proteges, Chef Brendon Barker. But I'll get to that, and the rest of our experiences at the festival, in my next post.
Aun and Su-Lyn visited the Noosa International Food & Wine Festival at the invitation of Tourism Australia and Tourism Queensland.
Aun has always loved food and travel, passions passed down to him from his parents. This foundation, plus a background in media, pushed him to start Chubby Hubby in 2005. He loves that this site allows him to write about the things he adores--food, style, travel, his wife and his three kids!