Hi y'all. Aun here. This is a super short post which will be followed up with many more. My wife S, my 2 year old son T, and I arrived in Kyoto late last night and will be here, sakura spotting and cafe hunting, for the next week. The cherry blossoms pictured above were in full bloom, just outside of the gorgeous little machiya (traditional town house) we rented in Gion.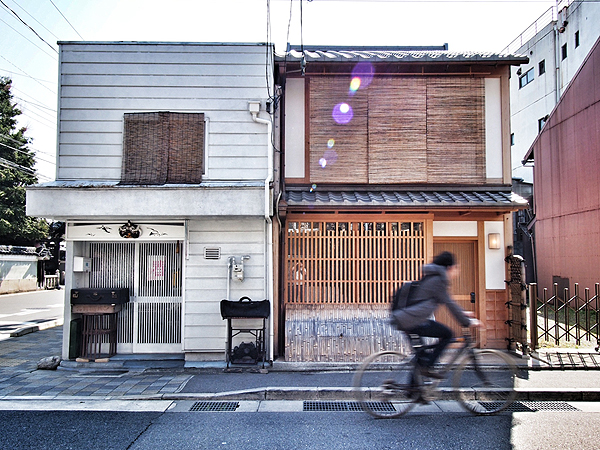 And here's a quick snap of the house. It's the one of the right. Amazing little property that I will write more about soon.
More soon! Promise.
Oh… and if any of you have any recommendations of fun things to do here or places to go with a 2 year old boy — and especially for him — I'd be super grateful. Thanks in advance.
Aun has always loved food and travel, passions passed down to him from his parents. This foundation, plus a background in media, pushed him to start Chubby Hubby in 2005. He loves that this site allows him to write about the things he adores--food, style, travel, his wife and his three kids!