When pairing Champagne and food, the acidity of the wine is key to finding its perfect food partner. There are some classic and extravagant pairings like caviar and oysters, but there are some more unexpected foods that are also a great match. I don't think that Champagne has to be stuffy and formal at all. It's always a great time to enjoy bubbles  – and here are some of my favourite pairings, perfect for a casual weekend afternoon or to start your evening with.
Potato Chips – yes, really!
Considering basic wine pairing rules, wines with high acidity pair well with foods with high fat and salt content. Think about a Coca-Cola and potato chips….it's the same idea, only here, it's brut Champagne and potato chips. The fat, salt, and crunch of a great potato chip (I like the Cape Cod kettle chip brand) paired with an acidic, bubbly Champagne is heaven. Or if you are a Champagne purist and feel like this is too unconventional, try a Cava or Prosecco. I promise you will be most pleasantly surprised.
Fresh spring rolls with sweet and spicy chili sauce
Here, rather than a marriage of opposites, one can also work with complementary flavors in food and wine pairing. Go with a sweet or semi-sweet Champagne to complement the sweetness of the dipping sauce. Sweetness also makes the chili less aggressive in the mouth. The end result is a fantastic pairing that you will no doubt wish to repeat again and again.
Macaroni & cheese
Champagne with a good old-fashioned homemade macaroni and cheese is a combination not to be missed. In this combination, one must avoid sharp cheeses like aged cheddar. Instead, think mild, buttery and slightly nutty cheeses like smoked gouda. You could go a bit more gourmet and add pancetta or truffles. But I prefer a classic mac and cheese with a buttery, breadcrumb topping. Honestly, for me, it doesn't get better than this….my two most favorite things in the world, my mother's mac and cheese recipe and a bottle of brut Champagne. Again, if a high / low pairing like this makes you uneasy (what a waste of an expensive bottle, you say!), you can go with a more value-oriented choice like a classic French Cremant sparkling wine.
Sushi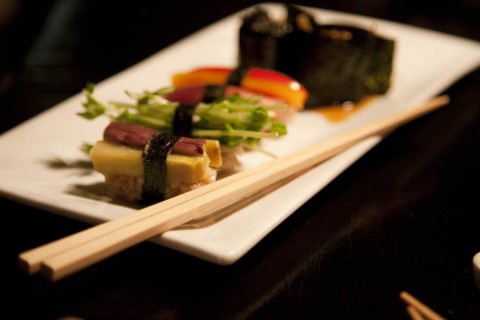 Sushi and Champagne in my mind are the next classic pairing, à la oysters and caviar. The same principles apply here – the acidic qualities of Champagne paired with seafood. It goes one step further here with the subtle flavors of seaweed and vinegary sushi rice being kicked up a notch, thanks to the acid of the Champagne. Furthermore, the yeasty qualities of a true French Champagne works especially well with the savoury and umami qualities of soy sauce. A traditional brut French Champagne, rather than a Cava or Cremant substitute which lacks the yeasty qualities, works best here.
American-style chilli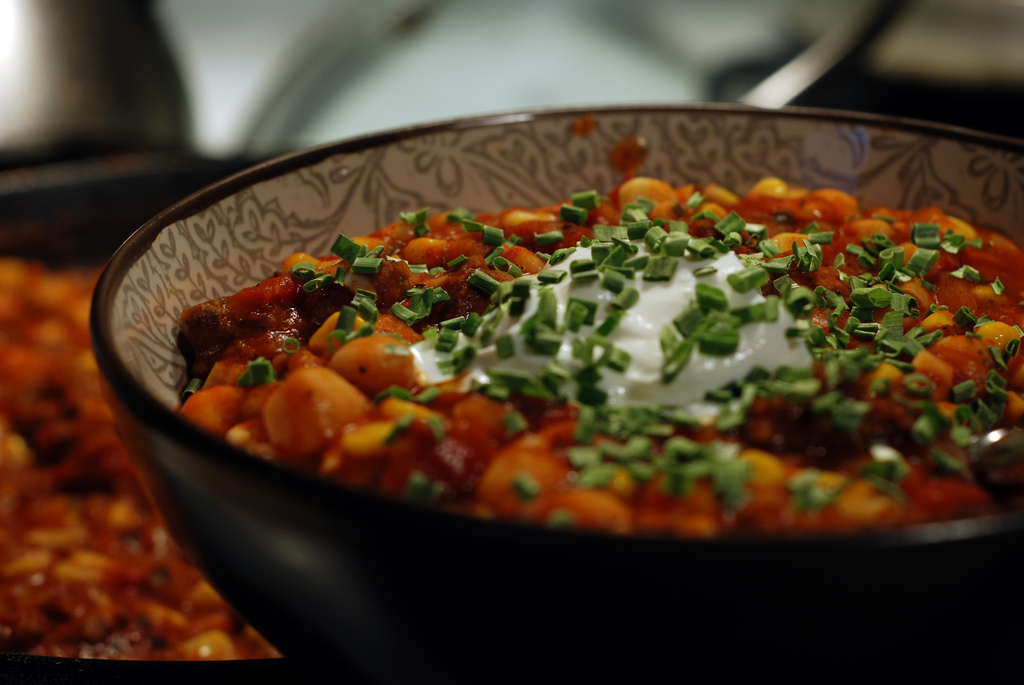 The spice and the punch of an American style meat and bean chilli can be greatly enhanced when paired with Champagne. The kick of the chilli powder, cumin and other spices that are often present pair especially well with bubbles. Champagne defuses the chilli's spicy nature, and the dish takes on a new life. Also, if you like to top your chilli with cheese, again, using the same principle as the mac and cheese above, use a milder cheese like Colby or Monterey Jack so the acid doesn't "turn" the cheese to bitter.
So really, I think Champagne shouldn't just be for special occasions. Bubbles make everyone smile, and for this reason, I like to enjoy and serve them regularly. It's not all about caviar and oysters with Champagne….try the chips or mac and cheese or spring rolls and integrate Champagne snacks and meals into your everyday life with these untraditional but decidedly delicious pairings. Cheers!
Joanna Hutchins is a culinary travel blogger based in Shanghai, China.. In 2009, Joanna founded Accidental Epicurean, a culinary travel blog focused on Asia. Joanna is also a contributor to CNNGo, Look East magazine, SE Asia Globe and Two magazine.