I love me a good fungi. Ever since I first wrapped my lips around the stuff when I was a boy (in a Burger King in the old Thomson Plaza, part of a Mushroom Swiss Double meal with fries, onion rings, and a large Coke – but let's not talk about that), I've been hooked on mushrooms of all kinds. So you can imagine my glee at discovering some of the freshest and juiciest mushrooms can be found in Singapore's wild west, at Kin Yan Agrotech.
Credit must go to chef Bjorn Shen of Artichoke Cafe & Bar for introducing me to the joys of Kin Yan produce. At a tasting event last year, Bjorn served me a tongue-twisting plate of Kin Yan's sautéed oyster and straw mushrooms with fresh herbs, dusted with sexy Manchego. It was the best mushroom dish I've had in my life. I knew I'd either have to kidnap Bjorn and make him my kitchen-slave, or go straight to the lichen's den for my fix.
Kin Yan is squirrelled away in the heart of Lim Chu Kang's Neo Tiew estate, far from the buildings and bustle people normally associate with Singapore. You know you're in the right place if you pass the Sungei Buloh nature reserve and a collection of cemeteries. Up in this neck of the woods, you're closer to Malaysia than you are to the city center. No surprises that the only places of interest here are farms and military camps.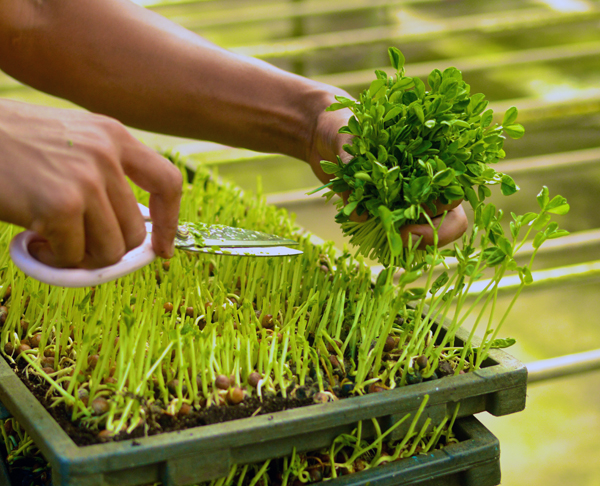 But the food is well worth the trip. While Kin Yan seems to be more aggressive in the marketing of its greener produce, it's the earthy stuff that really gets me going. Hiding away like neglected children in a moist, dank hallway past the wheatgrass, aloe vera, and pea sprouts, the mushrooms are the real superstars for me.
There's just something about fresh, locally sourced mushrooms – the portobellos and chanterelles and porcinis you get in supermarkets and specialty stores are great, but it's obvious from their muted flavor that they've travelled hundreds and thousands of miles to get to your plate. Kin Yan's babies put them all to shame – exquisitely undamaged gills, a wonderful turgidity, imperfect snarls of pink and yellow and chestnut.
I prepared my haul two ways – simply sautéed a la Bjorn, and fried in an aglo olio with hand-cranked tagliatelle. Both worked, the mushrooms soaking up moisture and flavour like…well, mushrooms. I'm salivating at the thought of making a mushroom soup with the gigantic abalone mushrooms. I can't ever go back to the imported stuff. (My girlfriend K brought some home to her family; they loved it so much they're considering making weekly bulk orders.)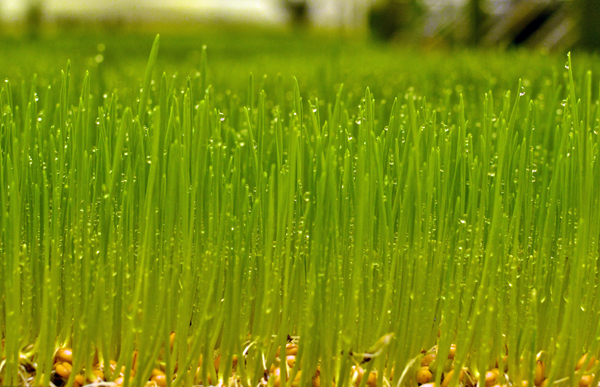 Kin Yan takes online orders for its products, which will set you back an average of $3 for 150g; but do yourself a favour and get your ass to the farm. In a country where it takes less than an hour to travel between the furthest points, there's no excuse not to. Even better, make a languid day of it – talk to the friendly people working the crops, have a bowl of their wheatgrass jelly, and venture out to the rest of the farms in the area. Who says it's hard to be a locavore?
Kin Yan Agrotech
220 Neo Tiew Crescent
Singapore 718830
Tel: 6794 8368
Mondays – Sundays: 9am – 5pm
www.kinyan.biz
Brandon Chew's first memory is of him eating chicken rice at the dining table of his parents' old flat. His second memory is of him politely asking for, and receiving, a second helping of fries at KFC, which taught him two things: manners gets you places, and fries are the most awesome food known to man. Brandon has just returned to Singapore from New York and is happily exploring the food scene here.