I've written before about the uber-yummy ice cream cookie sandwiches from The Ice Cream & Cookie Co. Being both a cookie monster and an ice cream junkie, I'm naturally a big fan of these luscious little frozen confections produced by Natasha Chiam and her team. But since they've launched their newest (coolest) combination, I've become an even bigger groupie. The sandwich in question? Yuzulicious, made with basil macaron shells and a creamy yuzu ice cream.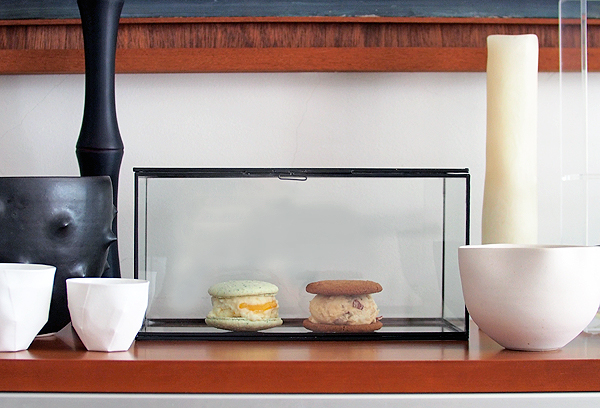 I had the immense pleasure of trying Yuzulicious last weekend. It immediately became my favourite of their flavours, for a few reasons. Firstly, it was refreshing; I didn't feel overly stuffed after stuffing my face with it. Secondly, I loved the macaron shell, and how well it worked with the ice cream. I'm hoping that Yuzulicious is just one of many new macaron ice cream cookie sandwiches that these guys will launch.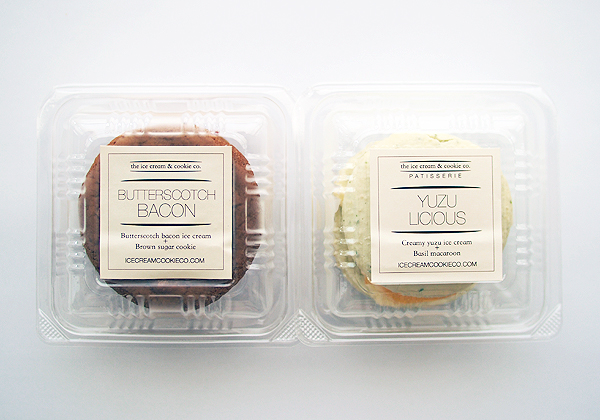 What I'd also love is if they'd make smaller, more bite-size versions. That would be awesome. I could just imagine working my way through a box of different flavoured mini-ice-cream sandwiches while watching a movie.
I also tried the new Butterscotch Bacon flavour, served with brown sugar cookies. Interesting and definitely worth trying. I'll leave it at that.
If you want to try Yuzulicious–and you really should–order online via The Ice Cream  Cookie Co's website here: www.icecreamcookieco.com
Aun has always loved food and travel, passions passed down to him from his parents. This foundation, plus a background in media, pushed him to start Chubby Hubby in 2005. He loves that this site allows him to write about the things he adores--food, style, travel, his wife and his three kids!