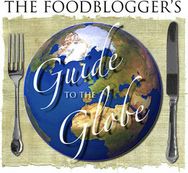 One of my favourite food writers and bloggers, Melissa from The Traveler's Lunchbox has just tagged me with her very first meme. "Things To Eat Before You Die", also known as "The Foodblogger's Guide to the Globe", asks participating bloggers to list five amazing food experiences that they think everyone should have at least once in their lives. I'm more than happy to take part — as I said, Melissa is one of my favourite people on the Web — plus I'm really looking forward to seeing everyone else's lists.
Melissa actually tagged both me and my wife S. S is a tad swamped on a couple projects this week, but she promises to post her own list soon, tagging 5 other bloggers as well.
So, without further adue, here are 5 things I think everyone should eat at least once.
1. Macarons from Pierre Hermé
No other single cookie has as many devoted fans around the world. But no other single cookie has ever tasted as good as one of Pierre Hermé's macarons. If you haven't had the fortune of visiting either of his Paris or Tokyo outposts (or haven't had any really generous friends hand-carry them home for you), you have no idea what you are missing. These are simply the sexiest, most sinfully delicious cookies on the planet.
2. Sakura ebi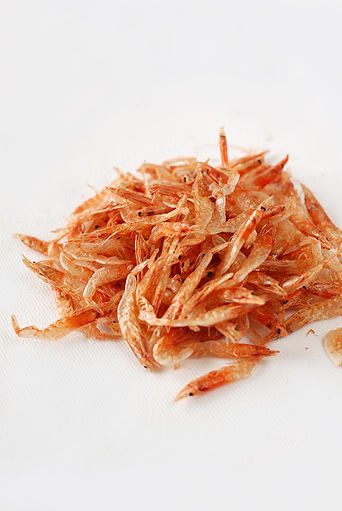 I was introduced to Sakura ebi at Iggy's, one of Singapore's best and one of my favourite restaurants. Since it opened, it has featured a Sakura ebi pasta dish on its menu. It's one of the two or three dishes there that I've become completely addicted to. Sakura ebi are tiny shrimps, measuring only 4 to 5 centimetres in length. They have a lovely, powerful taste and a fantastic, slightly crispy texture. They're most famously cultivated in Japan's Shizuoka Prefecture, where they are harvested from Suruga Bay twice a year. Apart from Japan, Sakura ebi are cultivated only in Taiwan. While Iggy's is able to serve fresh Sakura ebi, its difficult for the rest of us to buy this delicacy fresh. Fortunately, most Japanese supermarkets stock packets of dried Sakura ebi, which when heated a bit before serving, are almost as good. Inspired by Iggy's, I've been making my own Sakura ebi pasta at home, basically by adding these tasty pink shrimps to my classic mentaiko pasta recipe.
Chubby Hubby's Sakuri Ebi Mentaiko Pasta
Serves 4
1 packet dried Sakura ebi (around 20g)
1 small onion, diced
2 tbsp butter
1 packet mentaiko (usually has 3 to 4 sacs)
1 tbsp Japanese mayonnaise
1 tbsp prawn oil
150g cappellini or linguine
Put the butter, prawn oil and the mayo in a mixing bowl. Scrape the mentaiko out of the sacs and into the bowl. When the butter is soft, mix the ingredients together. Sauté the onions. Mix them into the mentaiko sauce. Boil your pasta. Drain the pasta and mix it with the sauce. On a very hot frying pan, quickly heat up the Sakura ebi. Toss those into the pasta. Serve.
3. A really proper frito misto in Venice, Italy
I love fried foods. And I've always enjoyed a good frito misto — which is essentially a mixed plate of battered and deep-fried seafood and vegetables. But until I started taking regular trips to Venice, I never really knew just how good frito misto can be. The best I have had is at Ostaria Boccadoro, a small, humble eatery off the tourist track. I first discovered this great little place in the summer of 2005. I've been back several times since and the frito misto has been consistently outstanding. Despite being deep-fried, the seafood is never overcooked. The range of seafood is fantastic — fish, shrimp, scallops, mussels, clams, the most amazing small soft-shell crabs and, of course, squid. They are all always terrifically plump, tender and full of natural flavours. The batter is always crisp, very light and never oily. The ostaria's owner is very amusing. He demands that anyone eating his frito misto must do so with his or her hands. Maybe it's a psychological thing, but to be honest, I think it does actually make the dish taste better.
Ostaria Boccadoro
5405/a Campo Wildman, Cannaregio
tel: 041 5211021
4. Corner Bistro's bistro burger
I couldn't create a list of must-have food experiences and not include Corner Bistro. This dark, neighborhood bar in New York's West Village has a very special place in my heart. It was where my friends, flatmates and I spent many a night, wolfing down bistro burgers and throwing back pints of McSorley's Ale. The burgers here are fantastic (among the best I have ever had). They're especially good at 2 in the morning, after a long night out and just before you head home to crash.
Corner Bistro
331 W 4th St
New York, NY 10014
USA
5. Sushi at the crack of dawn in Tsukiji fish market
I have to admit that this is something I haven't done yet but have been meaning to do for the longest time. Friends who have gone have raved about the fantastic quality of the sushi and sashimi served at the little restaurants within Tokyo's main and most famous fish market. I hear rumours that Tsukiji is considering closing its doors to non-trade, i.e. foodie tourists like you and me. If this is true, we all had better visit sooner rather than later.
Time to pass the meme along. In order to stick to Melissa's spirit of picking bloggers that represent as much of the world as possible, I'm tagging:
1. Greedy Goose in Singapore
2. Jam-Faced in London
3. Cook Sister in South Africa
4. Spiceblog in Australia
5. Tasting Life in The Netherlands
Aun has always loved food and travel, passions passed down to him from his parents. This foundation, plus a background in media, pushed him to start Chubby Hubby in 2005. He loves that this site allows him to write about the things he adores--food, style, travel, his wife and his three kids!