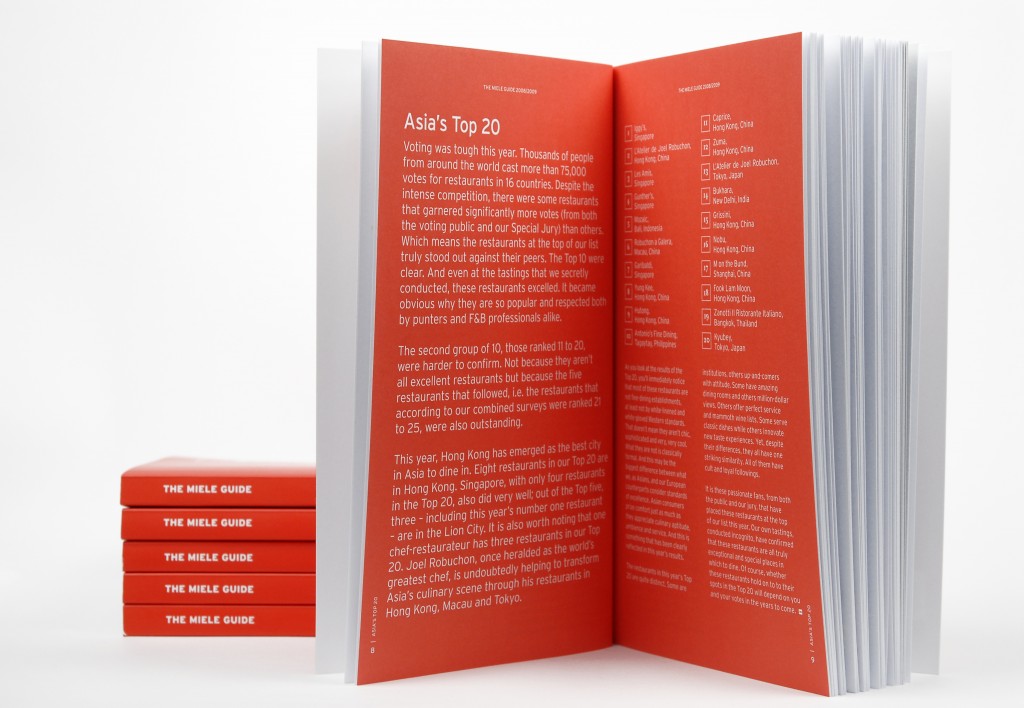 Okay, so I'm updating the blog a lot sooner than I thought I'd be. But that's only because today's message is SUPER IMPORTANT. Which is that voting for the 2012/2013 edition of The Miele Guide is now open! Over the past 5 years, my business partners, colleagues and I (not at Chubby Hubby but at Ate) have produced 4 annual editions of what is still the only independent and regional restaurant guide to Asia. The guide has grown from strength to strength each year, gaining more and more credibility within the industry–and we very much owe that to you guys. We're very grateful for your participation. Almost 20,000 of you took part in the public vote last year. And with thousands of restaurants across 18 countries vying for just 500 spots in our guide (not to mention the Asia's Top 20 rankings), every vote counts.
We want this year's voting pool to be our biggest ever. So please vote. Please tell your friends to vote. If you're a fellow blogger or a journalist, please encourage your readers and fans to vote. If you at all care about dining out in Asia or about recognizing great culinary talent, please take part in this vote. If you have ever felt that past results of the guide didn't reflect what you believe to be Asia's best restaurants, please vote. Let us know which restaurants you feel are Asia's best… by voting. Your opinion, and your vote, matters.
VOTE HERE FOR ASIA'S BEST RESTAURANTS!
Aun has always loved food and travel, passions passed down to him from his parents. This foundation, plus a background in media, pushed him to start Chubby Hubby in 2005. He loves that this site allows him to write about the things he adores--food, style, travel, his wife and his three kids!