Aun and Su-Lyn are the founders of and main contributors to this site.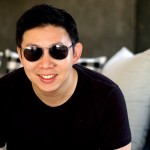 Aun Koh is the founder of Chubby Hubby. A greedy gourmet, a forgetful but loving husband and an overly indulgent dad, Aun is obsessed with good food, boutique hotels, cameras and camera gear, gadgets, men's accessories, grower Champagne, his wife, and comic book movies. This portly papa started taking photos after his paternal grandfather gave him his first camera when he was just 10 years old. He discovered a love of writing in University and was Editor-in-Chief of his school's weekly newspaper. Aun spent a decade working in magazines and newspapers in New York, Paris, Hong Kong and Singapore before taking a break to work in the art world. In 2006, he and his wife set up what has grown to become Southeast Asia's most respected, creative and unique communications group. These days, Aun spends his time working in the F&B Sector.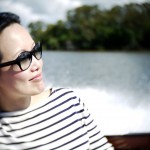 Tan Su-Lyn is Aun's better half and for many years, the secret Editor behind this blog (known only as "S"). Su-Lyn, before co-founding The Ate Group, Southeast Asia's premier lifestyle services group, was well-known as a food journalist, magazine editor and cookbook author. Upon graduating university, Su-Lyn landed a dream job writing restaurant reviews for 8 Days! Magazine—a gig that combined her love of food and made use of her media studies degree. Su-Lyn later became Editor of Wine & Dine magazine, revamping it during her stint and winning an IFRA Asia Gold Medal for Design for her efforts. She has written for many of the world's best publications, from the Wall Street Journal to Town & Country. She has also edited and/or written several cookbooks, including Passion & Inspiration for Justin Quek; New Shanghai Cuisine by Jereme Leung; Wine Dinners by NK and Melina Yong; Inside the Southeast Asian Kitchen, a commission by ASEAN; Heritage Feasts, a commission by Miele; and the Lonely Planet World Food Guide to Malaysia and Singapore.
In addition to Aun and Su-Lyn, we are working with the wonderful and talented Charissa. This writer attended school in sleepy Brisbane and left with an education in gorgeous seasonal produce, amazing coffee and the world's best breakfasts. She started her career doing PR for one of Singapore's best (and unapologetically hipster) hospitality groups, which prompted her neurotic habit of keeping tabs on the city's growing restaurant and bar scene. Although still very excited about what others are cooking, she makes a conscious effort to spend more time in the kitchen these days. She has an undeniable sweet tooth but regularly churns out savoury meals for her family who doesn't quite feel the same about these treats. Charissa plans her vacation itinerary around the availability of restaurant reservations. She likes honest, uncomplicated food, Sadie her Shetland, and alliteration. A regular documentation of her unabashed foodie life: @charissa__g.
Over the past few years, Aun and Su-Lyn have been fortunate in that we've received tons of help from others. We've had an amazing editor and some great contributors.
Charmaine Toh was for several year's Chubby Hubby's Editor. Without her, Aun would have been lost. Charmaine is actually a marketing communications specialist in her professional life, but her real passion is food and its close relation, travel. From visiting a new city and discovering street finds and interesting eateries, to the making and eating of delicious foods, plus exploring a cuisine's origins, Charmaine devours them all happily. Born and bred in Singapore, she is currently based in Hong Kong (incidentally a superb city to live and eat in). These days she can be found (over)eating, thinking of what and where to eat next, and attempting various recipes in her kitchen.
Some of our top contributors have included Aman Khan, Amy, Brandon Chew, Dawn Chia, Janice Espa, Joanna Hutchins, Mandy Ng, and Roger Lim.