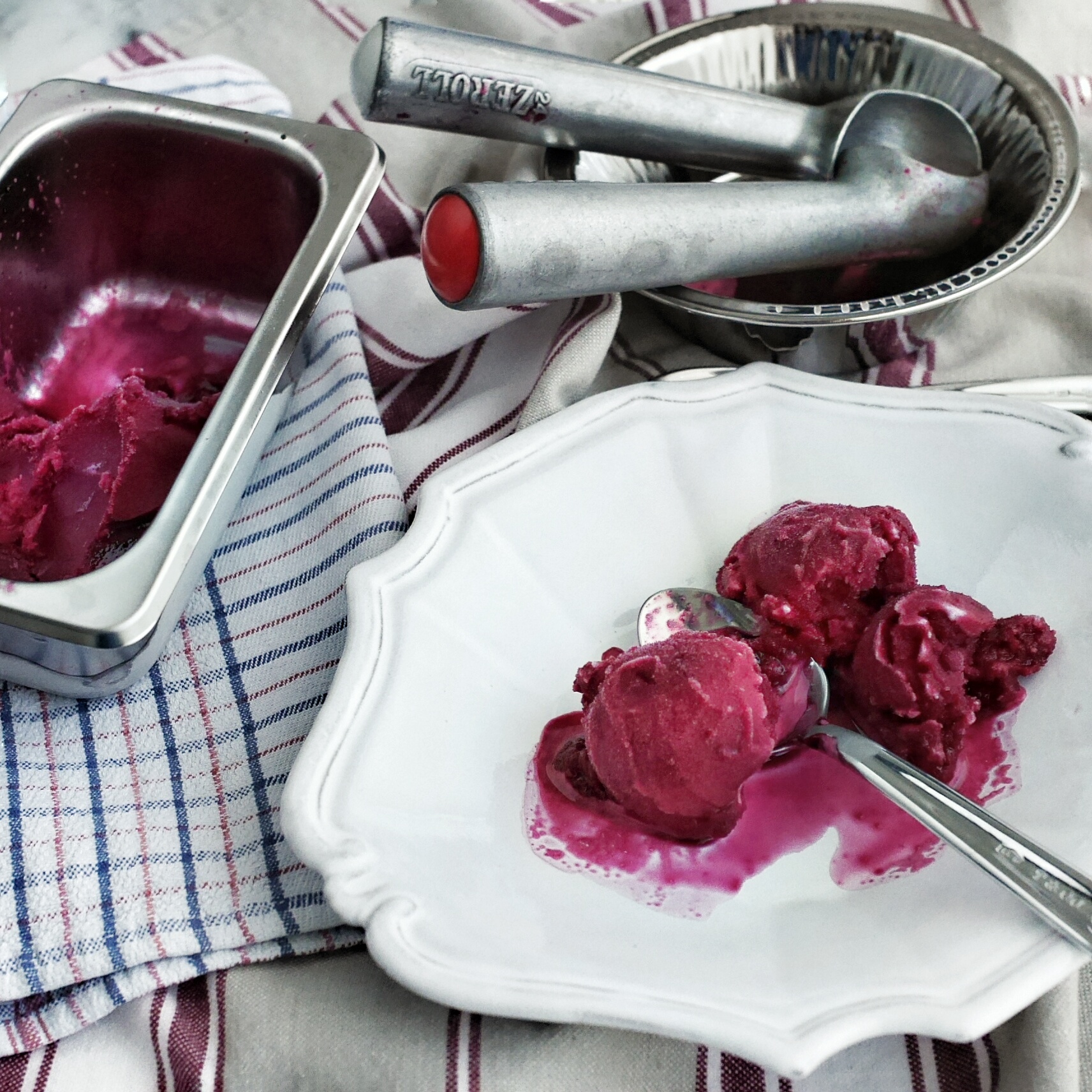 It's really interesting how our tastes change as we age. I don't know if this shift in preferences is biological or experiential. Either way, it constantly surprises me when I discover myself craving something that just a decade ago, I would never have eaten, let alone ordered in a restaurant or used as a featured ingredient in a dish I was whipping up for friends.
Today, there are several ingredients that I love working with that were definitely not high on my hit list as a child or as a young adult. Nagaimo yam, that turns super sticky and gooey when grated, is one such product. Brussel sprouts too. And beetroot.
These days, I have a definite affinity to working with beetroot. I love this root vegetable's natural sweetness combined with its distinct earthiness. I also love its deep red purple color, so unique and identifiable and beautiful. I especially love using beetroot as one part of a trinity of flavours: rich and umami, sweet and earthy, and acidic. To me, getting the ratio of these tastes right on the plate results in near perfect dishes.
For a recent dinner party, I wanted to serve a dish that played with hot and cold contrasts and decided to pair hot, deboned oxtail stew with a beetroot sorbet. I thought that the rich, unctuous and umami flavours in the meat would work well with the sweet earthiness of the sorbet. To round out the dish, I added pickled mushrooms (for that needed acidity), roasted organic Japanese carrots (marinated in soy sauce, honey and miso), a pea puree, and Japanese parsley.
For the sorbet, I spent a little time Googling on the Web and decided in the end to test a recipe by Chef Christoffer Hruskova that I had found on the Great British Chefs site. Boy am I glad I did. This recipe is awesome. Super easy and the result is the yummiest beetroot sorbet I have ever had. It's so good you'll want to eat it plain. Or use it as the base for smoothies. I gave some to my one year old daughter and she kept asking for more.
With the oxtail, it worked wonderfully. The whole dish was a hit. I was especially pleased when one friend said that she'd never previously been a fan of beetroot but loved this sorbet and simply couldn't get enough of it. That to me is one of the best and most rewarding things about cooking for friends — being able to work with ingredients that they had thought they didn't like and showing them ways in which they might not just appreciate these products but actually come to love them.
This is one recipe I definitely suggest you try making. When I made it, I only used half of the liquid and one gelatine leaf. I vacuum packed the other half of the liquid (no gelatine added) and froze it. Which means I can easily churn a new batch whenever I need.
Beetroot sorbet
Recipe by
Chef Christoffer Hruskova
150g of sugar
150ml of water
440ml of beetroot juice
20ml of lemon juice
60ml of liquid glucose
2 gelatine leaves
Place the sugar and water into a medium sized pan to dissolve into a sugar syrup. Remove from the heat
Add the sugar syrup to the beetroot juice, lemon juice and liquid glucose
In a small cup, soften the gelatine leaf by soaking in cold water, squeeze any excess water off and add to the beetroot mix
Churn the mixture in an ice cream maker until it reaches a sorbet consistency and then freeze. Serve into bowls.
Aun has always loved food and travel, passions passed down to him from his parents. This foundation, plus a background in media, pushed him to start Chubby Hubby in 2005. He loves that this site allows him to write about the things he adores--food, style, travel, his wife and his three kids!