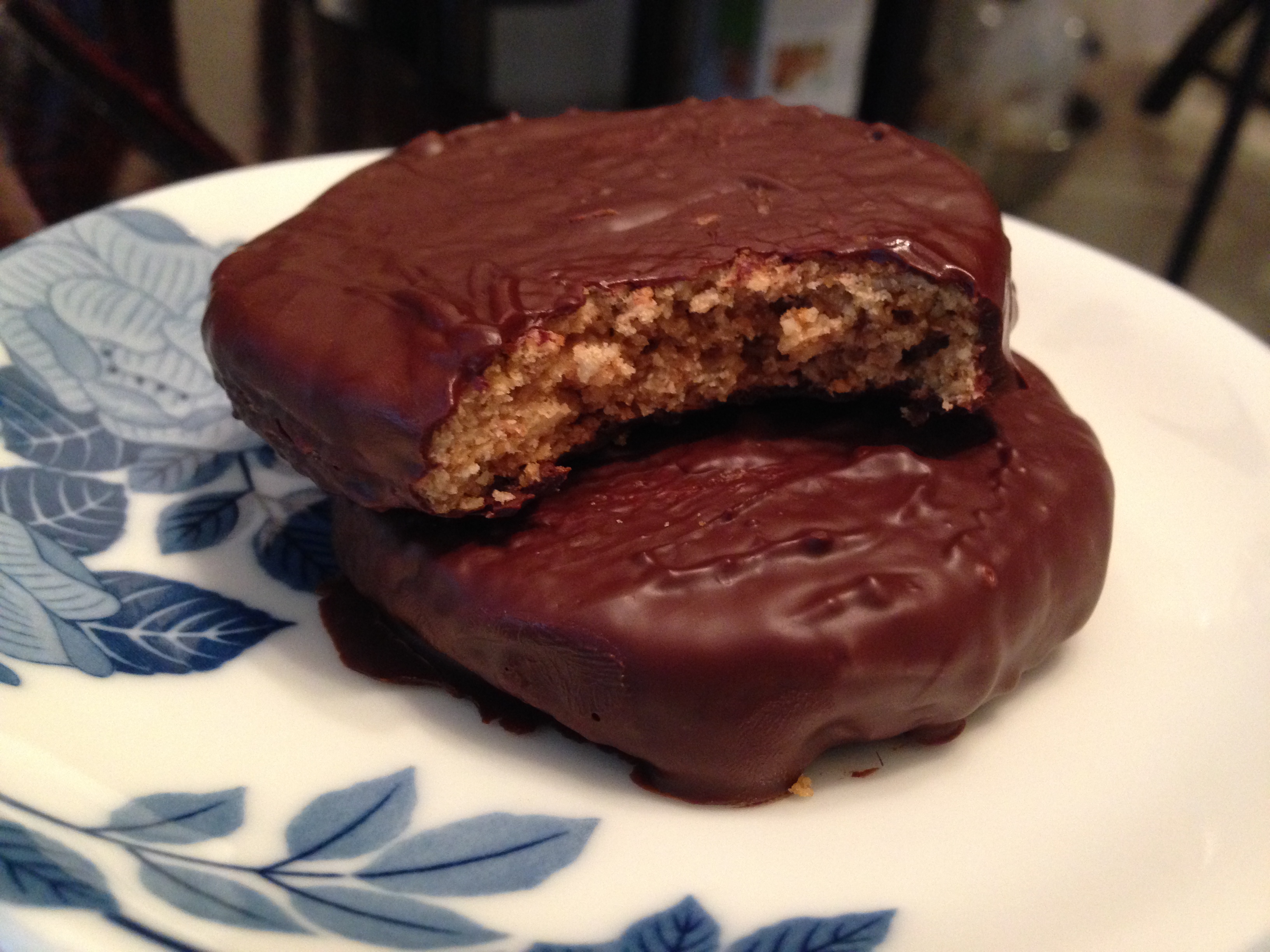 It's been a while since I have baked or cooked – between work, baby happenings and numerous other social going-ons, the best laid plans kept getting postponed. Lately, however, I have become increasingly conscious that it's about time to begin to cultivate baby J's awareness of how things end up at the table for our eager consumption, and I also thought it would be a fun activity to do together with the 18-month old toddler (how time flies).
I was inspired by Dawn's fabulous scone recipe to begin baking again. Instead of sultanas, I used cranberries two weekends ago, followed by apricots last weekend (both with yummilicious results). Baby J helped both times – pouring the measured ingredients into the large bowl and eagerly dipping both hands into the large bowl to "work" the butter into the dry mix with mommy. And of course, he more eagerly consumed the scones, saying "more scones" with sweet hopefulness each time his bowl was empty – he easily polishes off two on his own and would have downed a couple more if we'd let him.
Now that I'm on a bit of a baking roll, when I saw this recipe for chocolate covered digestives from Londonbakes on Food52.com, I had an overwhelming urge to make them – and immediately. It was way past baby J's bedtime when I got home that night, so I spent a peaceful solitary night making them slowly and then dipping them into the melted chocolate. It was my virgin attempt at making chocolate dipped anything, so I was extra pleased they turned out so well, and tasted even better than I imagined.
The next morning, baby J trembled with excitement when he saw the biscuits – and said "chocolate" and "chocolate biscuit" over and over. He pronounced them "delicious", beaming at mommy with his chocolate covered mouth and sticky little hands.
Dark chocolate covered digestive biscuits
Recipe adapted from Food52.com and Londonbakes
Makes 12-13 cookies
Ingredients
1 cup whole wheat flour
1⅓ cup old-fashioned rolled oats
1 teaspoon baking powder
1 pinch salt
⅓ cup dark muscovado sugar, packed
½ cup unsalted butter, cold and cubed
3-4 tablespoons milk
120g dark or milk chocolate, chopped
Preheat the oven to 180° C. Line a baking tray with non-stick baking paper.
Put flour, oats, baking powder, salt and sugar, as well as the butter, into a food processor and pulse until the mixture resembles breadcrumbs. My food processor wasn't large enough to accommodate the entire batch, so I divided the butter and dry mixture into four batches and pulsed each batch separately before combining everything back into a bowl.
Add the milk, little by little into the bowl, and using a pastry cutter, work the mix until the dough starts to clump together. You may not need all of the milk.
Gather the dough together with your hands and knead once or twice to bring it together. Be careful not to over handle.
Place the dough between two pieces of non-stick baking paper and roll out thinly to about 1/4 inch. If the dough becomes too warm and sticky pop it in the fridge to firm up. Using a round cookie cutter (mine was 2.5 inches diameter), cut out biscuits and place them on the baking tray. Note that once you have cut out the maximum number of cookies from the initial rolled dough, you will have to re-roll the remainder of the dough in order to cut more cookies. Chill for 10 minutes, or until firm.
Bake for 20-25 minutes until just golden brown at the edges. Remove from oven and cool for a few minutes on the tray before transferring to a wire rack and allowing to cool completely.
Coating the biscuits
Melt the chocolate in a bowl set over a pan of simmering water. Dip the (completely cooled) biscuits in the chocolate. I used chopsticks and a spoon for maneuvering during this dipping process, scrapping both sides of each chocolate coated biscuit for a smoother finish before gently setting each down on baking paper to allow the chocolate to harden.
Ensure the chocolate is completely hardened (I left them out overnight on the table, but I baked them in slightly cooler weather – you may have to refrigerate yours if it's warm out) before enjoying them with a tall glass of cold milk or freshly brewed black tea.

Charmaine considers gluttony the most beautiful sin, and enjoys exemplifying it as she goes about her daily activities. Luckily for her, she currently lives in Hong Kong, the purported greatest city in Asia for everything to do with food (it's a close fight with Singapore, where she was born and bred). These days she can be found (over)eating, thinking of what and where to eat next, and attempting various recipes in her kitchen.