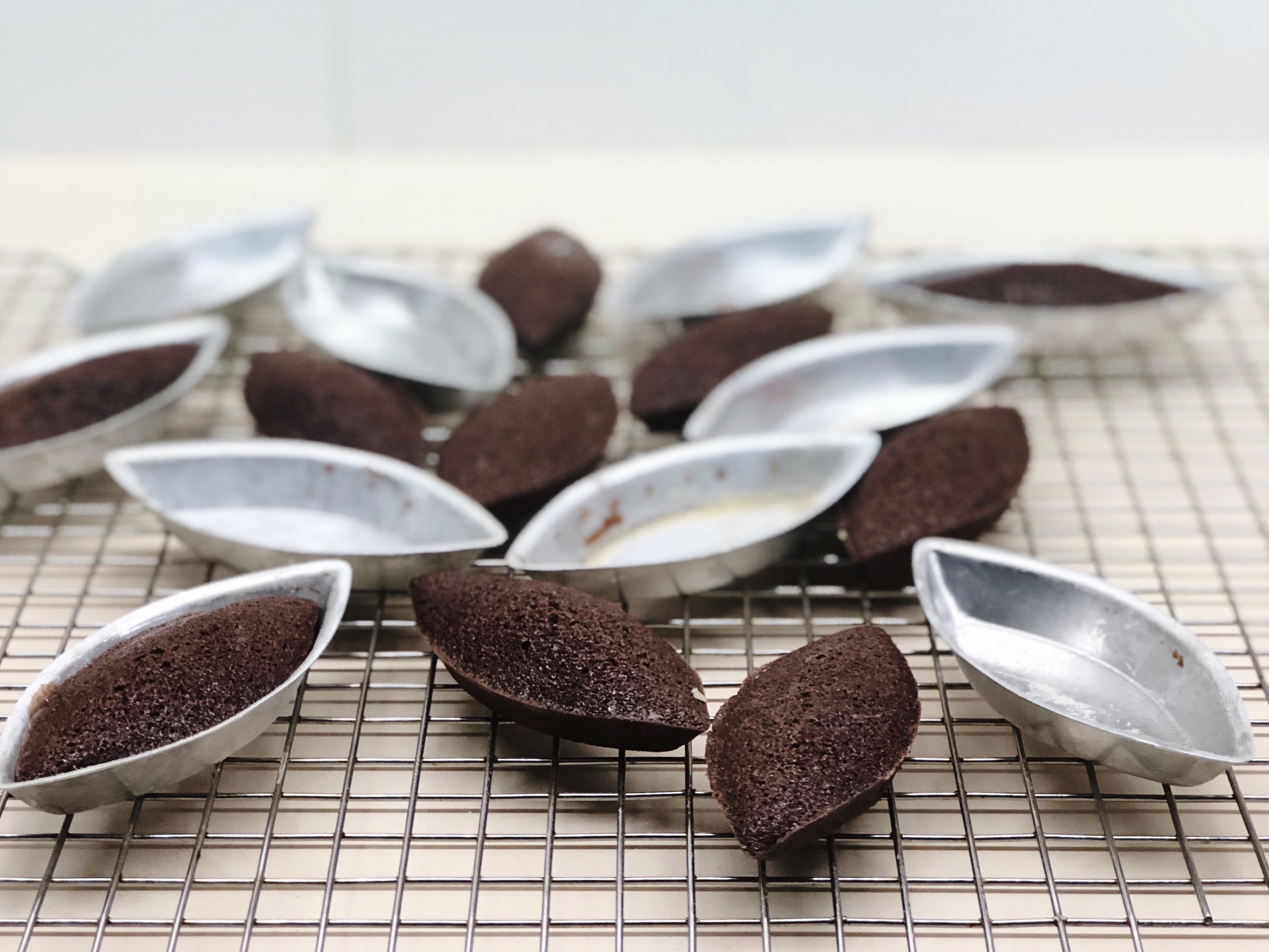 These rich and moist chocolate financiers are remarkably easy to prepare. They're an adaptation of my favourite matcha financier recipe from TWG Tea's executive pastry chef, Philippe Langlois. I've only created this version because my daughter adores chocolate and these make the perfect school snack box stuffer for her. I'm just wondering if I should take it a little further and dip them in Chocolate Earl Grey infused dark chocolate.
Pantry Basics: Chocolate Financiers
Makes 20 barquettes

Adapted from a recipe shared by TWG Tea's executive pastry chef, Philippe Langlois. Reproduced with permission from TWG Tea.

140g unsalted butter (add 25g for greasing moulds)
50g finely ground almonds
150g caster sugar
4 egg whites (from 62g eggs)
50g all-purpose flour
2tbs Dutch processed cacao powder

Directions

Warm the butter in a pan over a low fire until it turns nut brown (it should smell like hazelnuts). Pass the melted butter through a sieve.

Combine the ground almonds, caster sugar and 1/3 of the egg whites in a bowl. Whisk to create an even batter. Whisk in the remaining egg whites in two additions (it will start off looking thick and compact, but will gradually thin out with the addition of egg whites).

Whisk the all-purpose flour and cacao powder in a bowl. Overturn the mixture into the almond batter taking care not to create any lumps. Whisk the ingredients until they are evenly combined. Incorporate browned butter.

At this point, I divide the batter between 2 disposable piping bags (approximately 250g per portion) and seal them. Set the batter aside to rest for 24 hours in the fridge. I then freeze the batter if I don't intend to use it immediately. Simply thaw in the refrigerator before use.

When ready to bake, brown 25g butter over a low fire. Brush inside of moulds, dust with flour and place in the freezer. Preheat the oven to 165 degrees Celsius on convection setting. Fill 2/3 of each financier mould with batter (half the batter yields 10 barquettes). Bake for 15 minutes and remove them from the oven. If you are using metal moulds, remove the financiers from the pans immediately. If you are using silicone moulds, let them cool before you unmould them.

Financers can be served lightly warmed or cold.
Su-Lyn is Aun's better half and for many years, the secret Editor behind this blog known to readers simply as S. Su-Lyn is an obsessive cook and critical eater whose two favourite pastimes are spending time with her three kids and spending time in the kitchen. She looks forward to combining the two in the years to come.