From its powder-blue exterior walls to its monochromatic pillars and floor, its fragrantly-charred fluffy buns to its strong black coffee, I love everything about Chin Mee Chin Confectionery (aka C.M.C.). It's the stop I must make whenever I find myself in the east, and last week was no exception.
C.M.C. makes everything in-house. They roast their coffee, bake their buns and pastries, and cook up large batches of kaya (coconut jam). My order at C.M.C. has remained unchanged over the years. Black coffee with no sugar, and a couple of those wonderful, warm fluffy buns, slathered with creamy kaya (best in Singapore, in my opinion), with a healthy serving of butter on top of each. I could not resist studying the pastry cabinets full of egg tarts, cream horns, luncheon meat rolls, and cupcakes on my way in. I gave into temptation and had a butter cupcake, which I must say was the best one I've bought recently. It was moist with a tender crumb, was intensely buttery and not too sweet. Just the perfect snack with my coffee.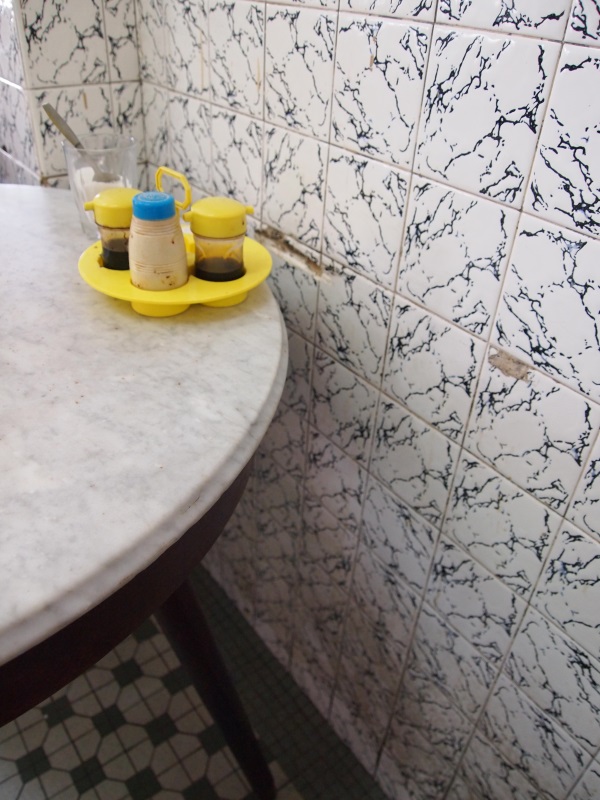 As much as I thoroughly enjoy the food there, the thing that draws me back again and again is the atmosphere of the place and the nostalgia it evokes. I can't stress how much I adore the tiled walls, the marble table-tops, the slightly rickety wooden chairs, and most of all, the beautiful mosaic floor. The cracks in the tiles add character and identity to the place, as do the old-fashioned shutters and cake display shelves and the same smiley lady who always takes my order. C.M.C. looks, feels and smells exactly the same as I remember it from more than 10 years ago. And in times where painfully hip and new cafes and coffee joints seem to be all the rage, all I often need is something old, something familiar, and something that's still unmistakably good.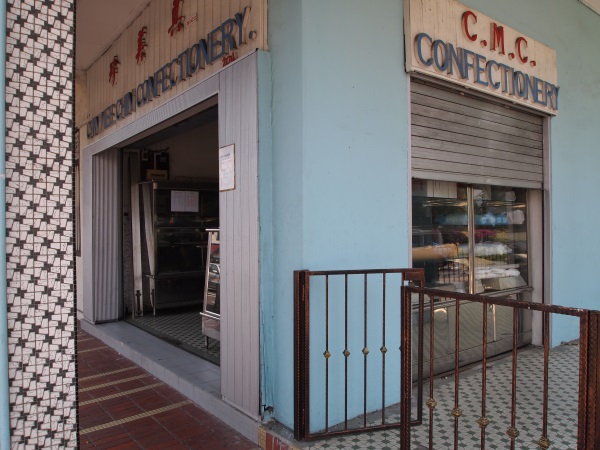 Chin Mee Chin Confectionery
204 East Coast Road
Tel: 63450419
Open: Tues-Sun 8.30am-4pm
Closed on Mon
Dawn, a lanky food-crazed lady, started out writing for lifestyle magazines, and later spent several years in banking. When not eating, she's cooking, reading about, hankering after, and writing about food. On her first date with her boyfriend (now husband), they dined at four restaurants across Singapore. He's gained 25lbs since, and their culinary escapades continue after welcoming two rotund angels. Dawn's committed to feeding them with the best, and creating lasting food memories and traditions for her family.